The BBC updates its BBC Micro school computer for the IoT age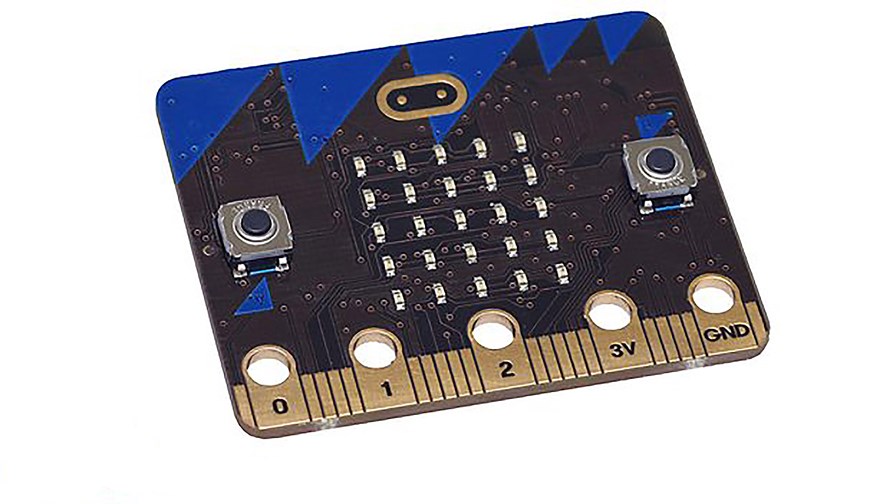 Bluetooth-powered, fully programmable
Free micro:bit for every 11-12 year-old in UK
Microsoft Touch Develop interface
Can work with Raspberry Pi and Arduino
When the BBC launched its then-revolutionary computer literacy project in the UK at the start of the 1980s, it realised that it would be a good idea if schools and colleges had access to the new-fangled microcomputers, so that they could participate in a live learning environment. The only problem was, there were no affordable mass-market PCs available. And so the BBC built its own, in collaboration with Acorn Computers, and the BBC Micro was born.
Fast-forward 34 years and the BBC is about to undertake a similar project. This time, though, the world has changed – PCs have come and almost gone, powerful smartphones are ubiquitous, and we are now at the dawn of a new age of connected devices and services. The problem is, whilst we are all happy to use these devices, we don't necessarily understand them.
Thankfully, the past year or two has seen a resurgence of interest in programming (or coding or hacking in today's language), coupled with the emergence of the DIY maker market. And so we have extremely low cost Raspberry Pi and Arduino kits available to buy and build upon, and even Lego has got into the game. This entry-level exposure to coding is essential if we are to capitalise on not only the IoT sector, but also telecoms itself – the shift to SDN and NFV is already resulting in a skills shortage of telco software engineers.
The BBC's contribution is the new BBC micro:bit – a 4cm by 5cm circuit board with two programmable buttons, accelerometer, compass, five input and output rings, LEDs and Bluetooth connectivity. The device weighs just 8g and works as a stand-alone device, but will also integrate with Raspberry Pi and Arduino. Supported programming languages are Microsoft's Touch Develop, JavaScript, Python, C++ and Blocks.
Incredibly (and laudably, given the negative attention the BBC is receiving at the moment over the licence fee), the BBC intends to give a free micro:bit to every child in Year 7 across the UK (year 7 covers the 11-12 age range). It has worked with 28 partners to develop the concept and create the hardware and software needed to realise the pocket sized, programmable computer. Its technology partners include ARM, Freescale, Microsoft, Nordic Semiconductor and Samsung, ScienceScope.
"The BBC micro:bit has been designed to encourage children to move away from seeing laptops and tablets as 'devices you can do things on' to 'devices you can use to make other things happen'," explains Sinead Rocks, Head of BBC Learning, "a concept that has arguably been lost to many as so many types of technology have become ever more intuitive and easy to use."
The UK already has 18,000 teachers of computing, and it will be through these that the BBC hopes to ensure its new learning scheme proves to be a success. It will support them with a series of programmes and websites from when schools return in the late summer until the end of the year. The website will also feature a simulator app to enable more children to test their programming abilities, as it will take some time for all of them to receive their free micro:bits.
"Just as the BBC Micro introduced millions to personal computers 30 years ago, the BBC micro:bit can help equip a new generation with the digital skills they need to find jobs and help grow the UK economy," said Tony Hall, Director-General of the BBC. "It's the unique role of the BBC that allows us to bring together an unprecedented partnership to deliver such an ambitious project."
Email Newsletters
Stay up to date with the latest industry developments: sign up to receive TelecomTV's top news and videos plus exclusive subscriber-only content direct to your inbox – including our daily news briefing and weekly wrap.