SK Telecom's support of LoRa shows that telcos can't solely rely on cellular for IoT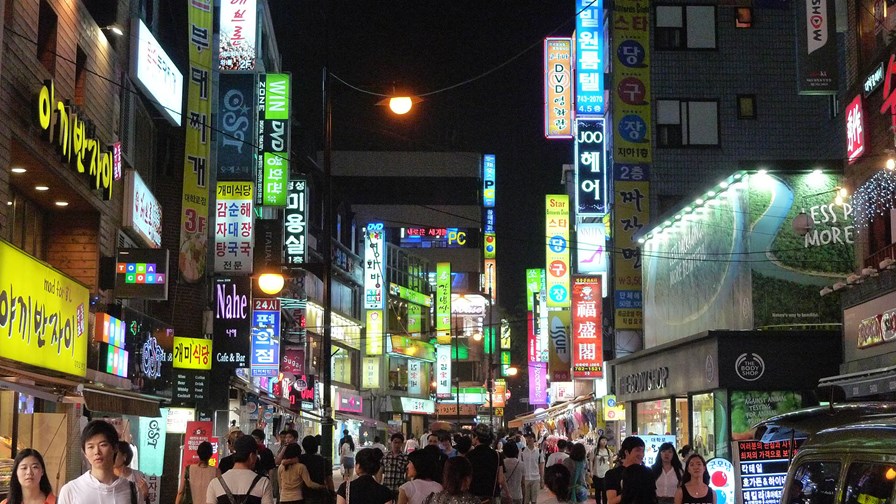 SK Telecom first Asian telco to join the LoRa Alliance
Trials of 'Internet of Small Things' services using LoRaWAN
Also developing LTE-M technologies
Don't believe the hype: cellular, and especially LTE, can't do everything. There are situations when an alternative wireless technology is a far more suitable solution, such as in many IoT and M2M applications. One such approach is via low power wide area networks (LPWAN) and its various supporting protocols. Of these, LoRa is receiving an increasing amount of support.
Korea's SK Telecom has announced that it joined the LoRa Alliance, the open, non-profit association whose mandate is to standardise LPWAN through the LoRaWAN protocol to enable IoT. It is the first Asian mobile carrier to join the LoRa Alliance, and the telco said that it will collaborate with other members to achieve the international standardisation of LPWAN. It also wants to build a partnership with global telcos that adopt LoRa's LPWAN, and work with them to develop related products and services.
SK Telecom wants to use LoRa's LPWAN protocol – which can transmit data over tens of kilometres while consuming much less power than cellular – to trial a range of B2B solutions, including location monitoring, trade area analysis and smart street light controls. The telco has also unveiled plans to promote the trial launch of what it calls 'Internet of Small Things' services, which include sensors and monitors for temperature, humidity, weight and location.
"As a member of the LoRa Alliance, SK Telecom will actively develop services applied with the LPWAN technologies to deliver new value to our customers through the Internet of Small Things," said Lee Hyung-hee, President of Network Operations Business at SK Telecom. "We will make efforts to successfully launch a variety of trial services, with the aim to offer them to customers throughout the nation."
However, SK Telecom is not abandoning the use of cellular for M2M and IoT connections. Last month, it entered into a Memorandum of Understanding with Ericsson to collaborate on the development of LTE-based Machine Type Communications (LTE-M, or LTE-MTC is SK Telecom likes to call it).
An LTE-M primer
It's perhaps understandable that the LTE proponents should try and push the standard as far as they can; it is, after all, an excellent and adaptable solution. But there's already plenty of controversy over the planned use of LTE-U in unlicensed spectrum, competing with WiFi technologies, and now we also have LTE-M for (you guessed it) M2M applications.
ABI Research estimates that total cellular M2M module volumes will be around 200m units by 2020 with a CAGR of 26 per cent, and whilst these modules will be dominated by 2G and 3G units, the fastest growth will be for LTE modules. That's a lot of units, but it's a small percentage of the overall projected M2M and IoT user base that will run into the billions by 2020 – with the vast majority communicating over non-cellular networks.
For LTE to make decent inroads into the M2M market, and to enable cellular to account for more than the mere 200m units by 2020, it needs to adapt. The LTE community believes that $10 LTE modules would be enough to shift the balance and, at least according to Nokia, increase these volume forecasts "by a factor of two to ten or even more".
It all comes down to the 3GPP standards group. In its LTE Rel-12 specification, it established a new category of LTE-M devices with bill-of-material costs 40 to 50 per cent lower than that of regular LTE devices and comparable to that of an E-GPRS modem. It goes further in Rel-13, introducing improvements to battery lifetime (for example, a device powered by two AA batteries would see its lifetime use increase from one year to nine years), and trying to optimise LTE for low data-rates and wide area services.
The motivation for building on LTE for narrowband M2M applications is a cost one: why not take advantage of existing technology as well as the installed system base? If the 3GPP can ensure that LTE-M is fully compatible with LTE, it should be possible to reuse the same hardware and also to share spectrum without coexistence issues, as well as being able to plug into the LTE core network. This allows telcos to then use the full range of network services such as authentication, security, policy, tracking, and charging to be fully supported.
But in the meantime, technologies such as LoRa low power radio are here now, and can compliment telco's cellular offerings, allowing them to retain customer relationships and provide one single unified bill.
Email Newsletters
Sign up to receive TelecomTV's top news and videos, plus exclusive subscriber-only content direct to your inbox.