Report says both startups and incumbents will benefit from the IoT avalanche, but US politicians are getting in on the act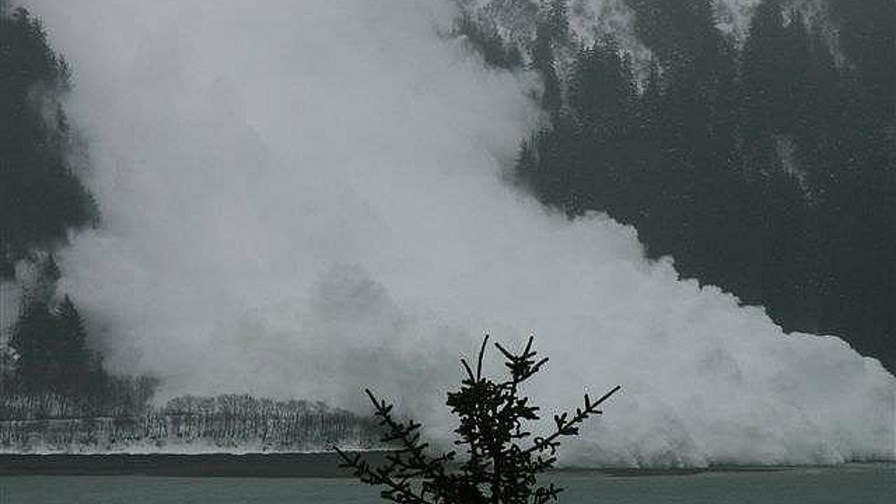 A new report from ABI Research, "Big Data and Analytics in IoT and M2M" concludes that revenues from integrating, storing, analysing, and presenting Internet of Things (IoT) data will hit US$5.7 billion over the course of this year. And that's just the start. Looking further forward, ABI reckons that by 2020 IoT will account for at least 33 per cent of ALL big data and analytics revenues. That is an enormous change in the industry status quo.
The analysis of the endless avalanches of IoT, M2M data (and from other sensors and actuators as well) that are about to start roaring down the slopes of the IT and telecoms landscape presents unique opportunities but also some unique challenges. For example, the sheer amount of storage hardware that will be required together with the necessary analytical software that will be needed to make sense of the truly massive amounts of data that will be collected minute-by-minute, hour-by-hour, day-by-day, week-by-week and on more or less ad infinitum are mind-boggling.
The ABI report notes that such factors "create a certain mismatch with many leading technologies that have been designed for more traditional, "digital-first" analytic environments. This, in turn, is attracting a flurry of startup-level activity aimed at filling the gaps".
Dan Shey, the Practice Director at ABI adds, "What is remarkable about this market is how much of the innovation actually comes from startup while …incumbent vendors are also well-positioned to seize the IoT opportunity."
Meanwhile, Aapo Markkanen, Principal Analyst at ABI comments, "About 60 per cent of this year's [IoT] revenues come from three key areas: energy management, security management and monitoring and status applications. These early growth drivers also have in common the fact that the economics of IoT connectivity align easily enough with the requirements of analytic modelling."
The new research paper comes hot on the heels of a study published late last year wherein ABI number crunchers extrapolated likely market value from a Cisco assessment that by 2020 there will be 75 billion IoT connected devices - which works out at 9.4 devices for each and every one of the 8 billion people who are expected by then to be inhabitants of our planet.
Based on that analysis, the earlier ABI research concluded that within ten years the amount of infrastructure investment necessary to enable the IoT, combined with and market opportunities that will be opened-up, will result in the creation of a new $14-trillion industry.
According to Hal Varian, Google's Chief Economist, the remarkable longevity and applicability of Moore's Law is the basic enabler of IoT. He says, "The price of sensors, processors, and networking has come way down. Since WiFi is now widely deployed, it is relatively easy to add new networked devices to the home and office."
Elsewhere, Janus Bryzek, a VP at Fairchild Semiconductor and a man widely regarded as the one of the world's foremost authorities on the semiconductor says multiple factors are at work behind the surge in the IoT. These include IPv6, "enabling almost unlimited number of devices connected to networks", the decision and determination of big IT companies such as Cisco, Intel and Ericsson fully to support and evangelise IoT, as well as "dramatic simplification and cost reduction for network connectivity." Janus Bryzek says these factors will combine to brng about "the largest growth in the history of humans".
Meanwhile, US politicians are starting to clamber aboard the IoT bandwagon. Just yesterday Congresswoman Suzan DelBene (a Washington State Democrat) and Congressman Darrell Issa (a California Republican) announced the launch of the 'Congressional Caucus on the Internet of Things'.
Ms DelBene said, "As someone with a long career in the technology industry and as an entrepreneur, I know firsthand how quickly technologies have developed to become critical in our daily lives. Policymakers will need to be engaged and educated on how we can best protect consumers while also enabling these new technologies to thrive. It's important that our laws keep up with technology and I look forward to co-chairing the IoT caucus."
Suzan DelBene, who is 52, has had two stints as an employee of Miscosoft. From 1989 to 1998 she was director of marketing and business development for the Interactive Media Group, marketing and sales training for Microsoft's Internet properties, and other business development and product management roles with Windows 95 and early versions of the Microsoft Internet Explorer Web browser software. She returned to MS in 2004, as Corporate Vice President of the Mobile Communications Business and left again, this time seemingly for good, in 2007.
Prior to becoming a politician Darrel Issa, (61) was CEO of Directed Electronics, one of the largest makers of automobile security and products such as car alarms. The business made Mr Issa a a multi-millionaire with a net worth estimated at $450 million. He is one of the richest members of the current Congress.
Referring to the formation of the Caucus, he commented, "Technology is revolutionising the way consumers use cars, homes, workspaces, and everyday items. Emerging uses of Internet connectivity to these devices raise both opportunities and questions about regulatory policy, spectrum space, privacy, and more. It's critical that lawmakers remain educated about the fast-paced evolution of the Internet of Things, and have informed policy discussions about the government's role in access and use of these devices. I am excited to co-chair the IoT Caucus and ensure federal policy spurs, rather than stifles, our innovation economy."]
When politicians decide to get involved in technological advances, you can be sure they do it for a reason. Add to that the fact that the US Federal Trade Commission (FTC) is even now compiling a report on IoT with particular reference to regulatory action of both new and traditional industries engaged in connected devices that will have profound implications for future interoperability and development and you can be sure the IoT juggernaut is riding high, wide and handsome - for now.
However, is it just me or do others get a bit uneasy reading that the declared purpose of the IoT Caucus is to "focus on educating Members on the development of innovative technology and public policy in the 'Internet of Things' space"? And that it will "inform Members about new opportunities and challenges in health, transportation, the workplace, and more as everyday devices take advantage of network connectivity to create new value."
I suppose it depends on the amount of bureaucracy and regulation that may be piled on the new industry. As we all know the road to hell is paved with good intentions.
Email Newsletters
Stay up to date with the latest industry developments: sign up to receive TelecomTV's top news and videos plus exclusive subscriber-only content direct to your inbox – including our daily news briefing and weekly wrap.