Qualcomm leads LTE IoT multimode field trials in China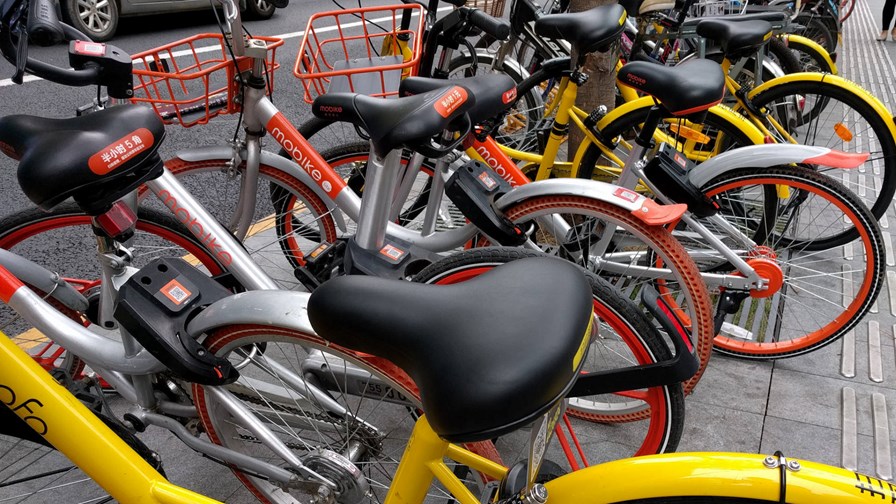 Collaboration between Qualcomm, China Mobile Research Institute and Mobike
Trials will use Qualcomm's MDM9206 LTE Modem
Will cover NB-IoT, Cat M1 and eGPRS IoT connectivity
Will look at mobility, connectivity and low power consumption for IoT applications
Qualcomm plans to commence the first multimode IoT field trials in China, in partnership with China Mobile Research Institute (CMRI) and China's leading smart bike sharing company, Mobike. The trials will cover the leading cellular IoT technologies and will use of China Mobile's 2G/4G multimode network and Mobike's smart lock, supported by Qualcomm Technologies' MDM9206 multimode LTE IoT modem.
Qualcomm's press release adds to the confusion over cellular LPWA IoT standards by mixing up the acronyms, but you can hardly blame them, given that you practically need a PhD to understand what the heck is going on with these evolving standards. It would appear, though, that the trials support the three 3GPP Release 13 alternatives – eMTC (or LTE Cat M1), NB-IoT (still being called Cat NB1 in some quarters), and EC-GSM-IoT (although Qualcomm refers to eGPRS, which was a contributor to EC-GSM-IoT). It pains me to say this, but we need a marketing and branding professional to jump on this as soon as possible and provide a far simpler and globally accepted reference system.
Back to the trial, which uses the LTE connectivity and integrated GNSS position-location capability in Qualcomm's LTE modem to help Mobike customers accurately identify an available bike, speed up the unlocking process of the smart lock and assist with real-time management – all while providing Mobike with continuous monitoring of the bike's status.
"We are committed to providing IoT-optimised solutions that address demands from our customers to bring a new range of applications and services built on the reliability, efficiency and global scale of LTE IoT cellular connectivity," said Way-Shing Lee, VP Technology, Qualcomm Technologies. "Through this cooperation with China Mobile Research Institute and Mobike on the first multimode eMTC/NB-IoT field trial in China, we can showcase a highly connected and efficient system for a new IoT application such as Mobike's bike sharing platform."
The trial will also use a low-power Bluetooth solution in the smart Mobike Preferred Location (sMPL) platform to support sub-meter level positioning, helping Mobike monitor the real-time location and overall status of its bikes including quantity, position, and traffic information from different regions. This platform is also designed to provide operations personnel with smart instructions for the delivery, scheduling, operation and maintenance of the bikes.
4.5 million Mobike smart bikes
"Mobike pioneered the world's first smart bike sharing platform, and we are committed to addressing the challenge of short-trips with innovative technologies and solutions and bringing bikes back to the city," said Joe Xia, co-founder and CTO of Mobike. "Currently, more than 4.5 million smart bikes operate on the Mobike system. Using connectivity capabilities, Mobike has become one of the largest mobile IoT systems in the world."
Qualcomm says that the multimode approach will enable IoT platforms such as Mobike to develop IoT products that can function in a diverse set of operator deployments worldwide, maximising the products' global reach and scalability. The new technologies also can use existing LTE infrastructure and spectrum, providing "a superior solution to proprietary technologies" for low-power wide area networks.
"China Mobile Research Institute has been actively boosting the development of IoT and exploring new IoT business opportunities," said Madam Huang Yuhong, the DGM of China Mobile Research Institute. "This planned field trials with Qualcomm Technologies and Mobike will further expand the applications for LTE IoT in areas such as smart bike sharing and smart travel. We will conduct cross-industry integration and innovation to boost ubiquitous IoT solutions and the smart IoT life by jointly working with the China Mobile 5G Joint Innovation Center, and taking full advantage of China Mobile's vast GSM network and technology leadership in eMTC and NB-IoT."
Email Newsletters
Sign up to receive TelecomTV's top news and videos, plus exclusive subscriber-only content direct to your inbox.