Mobile operators look to take charge of IoT-friendly LPWAN development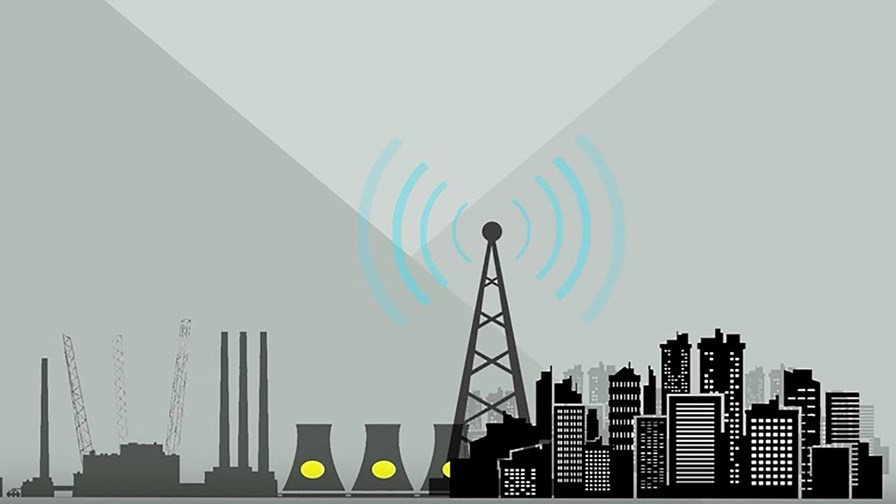 GSMA launches Mobile IoT initiative
Intends to standardise LPWAN technology by end of this year
3bn LPWAN connections forecast for 2023
Unlicensed LPWAN deployments dominate the sector
We've said for a while that mobile operators will have a difficult time bringing mass-market IoT traffic onto their cellular networks. Forking 4G with LTE-M won't be sufficient, and neither will keeping legacy 2G GSM networks up and running. 5G is a different story, but we are ten years away from widespread network coverage. The smart money has been on dedicated low-power wide area networks (LPWAN), which are being developed outside of the cellular community.
So it's no surprise (although a little overdue) that the GSMA industry association for cellular operators has announced a new LPWAN strategy. It has established the "Mobile IoT Initiative", a new project backed by 26 of its members that is designed to address the use of LPWAN solutions in licensed spectrum. It said the group will work to accelerate the commercial availability of mobile IoT technology by undertaking demonstrations, proofs of concept and trials of a selection of complementary LPWA licensed spectrum technologies.
What's more, the GSMA intends to provide analysis and feedback to help the 3GPP group in standardising the technologies. The GSMA expects that initial specifications for LPWAN solutions (it uses the interchangeable acronym LPWA) will be completed by the end of 2015, with a first implementation in early 2016 and full commercial solutions following later in the year.
"The market opportunity for LPWA will be a significant driver in the development of the IoT and it's essential that the mobile industry address the requirements for LPWA cases early on," said Alex Sinclair, Acting Director General and CTO of the GSMA. "The industry is clearly united behind the Mobile IoT Initiative, providing a common vision to accelerate the availability of industry standard solutions, removing market fragmentation and accelerating adoption."
Market for LPWAN
The GSMA rightly does not believe that a single technology is capable of addressing all of the LPWAN use cases and so the initiative will focus on three proposed complementary licensed 3GPP standards – LTE Evolutions, GSM evolutions and Clean Slate technologies. But the important word here is "licensed". The GSMA is looking at LPWAN for licensed spectrum, whereas the majority of LPWAN deployments and work today is in unlicensed spectrum.
Over the past couple of years, the development and acceptance of LPWAN technologies has taken off. According to forecasts from Machina Research, there will be over 3 billion LPWAN IoT connections by 2023, outstripping those on cellular technologies. The three leading lights in this emerging market (and there are many other players) are the LoRa Alliance, backed by Semtech; France-based Sigfox with its Sigfox Network Operator strategy (in July, Luxembourg became the eighth country to announce a nationwide Sigfox IoT network); and the UK's Neul with its Weightless solution, which is now owned by Huawei. Earlier this year, Vodafone announced that it will become the first operator to introduce Huawei's Cellular IoT (CIoT) LPWAN technology, and both companies intend that the technology will be published as an open industry standard by 3GPP.
LPWAN is characterised by its use of low power for devices (often running for years on AA-sized batteries), extremely low bandwidth, low cost of connectivity (just $1 to $2 added to device costs – compare that to $10 for GSM/GPRS and $50 for LTE), and wide area coverage. As such, it is ideal for mass deployments and remote locations, where an operator doesn't want the hassle and expense of servicing the devices on a regular basis – just drop and go.
"Traditional cellular technologies have been bumped to number two spot," said Jim Morrish, Chief Research Officer at Machina Research, "although the overall effect of the emergence of LPWA technologies is expected to add wide area connections, rather than to substitute for cellular connections."
This all fits nicely into the emerging IoT Platform sector, with dedicated IoT providers working alongside cellular operators to support their mutual customers, through a single bill and network management interface. True, telcos can and do develop their own platform play, but we are seeing far more collaboration at the moment. The IoT Platform as a Service model is looking strong. When the GSMA says that "mobile operators already provide reliable end-to-end IoT platforms that allow customers to scale and manage their business requirements", this is usually via specialist third-party companies – a situation that is proving mutually beneficial for now.
New operators, new business models
Meanwhile, LPWAN development continues apace, without any need for additional initiatives. In June, the LoRa Alliance (which counts a number of mobile operators amongst its members – namely Bouygues, KPN, SK Telecom and Swisscom) published its LoRaWAN R1.0 specification, which it says is the first carrier grade LPWAN protocol available for sensor, base station and network server providers.
LoRaWAN network architecture uses a "star-of-stars" topology in which the gateways are a transparent bridge relaying messages between end devices and a central network server. Gateways are connected to the network server via IP connections, while devices use single-hop bi-directional wireless communication to one or many gateways. LoRaWAN data rates range from 0.3kbit/s up to just 50kbit/s, with the data rate for each connected sensor managed by the network server using an Adaptive Data Rate algorithm.
"Maintaining telecom grade technology while providing managed, secure, bi-directional communication and location enabled services using a simple coin cell battery is simply impressive," said Ståle Pettersen, Acting Chair of the LoRa Alliance.
"The LoRa Alliance is a strong believer in open standards, enabling cooperation between the driving forces of the IoT industrial leaders and mobile network operators," added Nicolas Sornin, Chair of the LoRa Alliance Technical Committee. "Having end customers, sensors, equipment manufactures and telecom operators contributing to the standard has ensured that all of the shared knowledge and ecosystem needs are included in the specification. This has ensured that it addresses the challenges of deploying and operating a LPWA nationwide network."
For its part, the GSMA's new initiative is backed by operators AT&T, Bell Canada, China Mobile, China Telecom, China Unicom, Deutsche Telekom, Etisalat, KDDI, NTT DOCOMO, Ooredoo, Orange, Singtel, Telecom Italia, Telefonica, Telenor, Telstra and Vodafone. That's a significant endorsement, and underlines the importance of the LPWAN approach for IoT.
But the bottom line is that you don't have to be a licensed cellular operator to run a LPWAN. New entrants can innovate around new business models, and it will prove extremely difficult for the majority of cellular operators to compete this way and define the market in accordance with their own best interests. Deploying LPWAN in existing licensed spectrum is an obvious move that plays to their strengths, but it is going to be difficult make it work within their existing operational structures.
Email Newsletters
Stay up to date with the latest industry developments: sign up to receive TelecomTV's top news and videos plus exclusive subscriber-only content direct to your inbox – including our daily news briefing and weekly wrap.