Is the UK missing a trick by ignoring LoRa?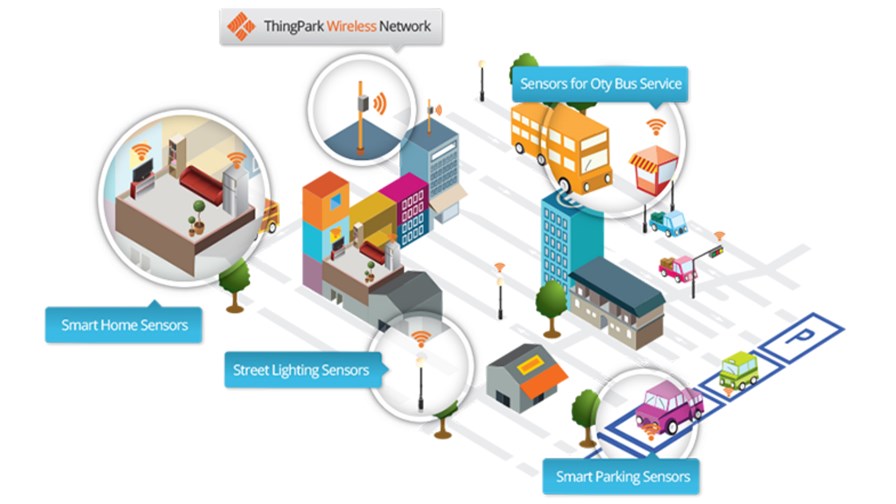 UK bullish on IoT but bearish on LoRa technology

Meanwhile French IoT start-up Actility takes the bull by the horns and the market by the throat

'ThingPark' platform enables IoT services for any market sector

Open standards are the key
Whether it is an early effect of the Brexit referendum vote that will one day result in the United Kingdom leaving the European Union, or maybe an example of British sang froid and technological stand-offishness, but as mainland Europe and other parts of the world begin to embrace LoRa as an IoT wide-area wireless network technology for smart cities it is being given the cold-shoulder in Blighty.
The Internet of Things (IoT) is going gangbusters at the moment - or at least the hype machine is - and there can be little doubt that eventually it will have profound significance not only to the future of the world's telcos and network operators but to mankind itself.
LoRa technology is ideal for battery-operated sensor and low-power applications in the IoT and a wide range of industrial M2M sectors including smart agriculture, smart cities, smart meters, the smart home, sensor networks, asset tracking and industrial automation.
What's more LoRa technology wireless solutions are excellent for addressing the ever-increasing demands on end-devices for long range connectivity, low-power for battery operation, and low infrastructure cost for mass volume deployment.
Among the key features of LoRa are its long-range capabilities (it can reach further than 15 kilometres) combined with a truly high capacity of up to 1 million nodes and a battery life that extends for more than 10 years. What's more, it comes with a reduced synchronisation overhead and with no hops in a telecoms grade secured and efficient mesh network that is largely immune to interference. All assets that are vital to the roll-out of smart city networks. So what's not to like and why is the UK giving the technology the bum's rush?
To succeed, IoT needs an open, global ecosystem
Recently, TelecomTV spoke with Mike Mulica, a long-time industry veteran and now the relatively new CEO of French IoT company Actility. which was formed with US$25 million of financial backing from a number of major companies, including Orange, KPN and Foxconn, and is predicated on the use the LoRa IoT networking platform as a foundation for Actility's ThingPark IoT platform.
Mike Mulica said, "The next transformational global technology wave is IoT and it will trigger an explosion of productivity by connecting and enabling smarter things in domains as varied as as cities, agriculture and factories. remember, all of the most successful technology waves were driven by product innovation combined with a global industry architecture.
He added, "To succeed, IoT needs to become, like the Internet itself, an open global ecosystem in which the best people can innovate around products, business models and services. I believe that Actility, with our ThingPark platform and continuing commitment to the rapidly-growing LoRa ecosystem, and to emerging standards such as NB-IoT, is pioneering that open and collaborative approach to IoT."
It is interesting and significant that Actility is supporting NB-IoT as well as LoRa. As Mr. Mulica says, "The IoT networking industry seemed to be setting itself for a predictable standards battle, taking years to play out before the eventual winner emerged. But starting early, Actility favours openness and multiple platforms, which is good news for the rapid evolution of IoT in general."
Mike Mulica was referring here to 'ThingPark', Actility's open standard IoT network solution which is a fully integrated IoT platform designed specifically to enable IoT services for any market sector via a Low Power Wide Area (LPWA) radio network built on the LoRa standard, developed and supported by the LoRa Alliance.
Olivier Hersent, Actility's founder said,"Today's wireless technologies are not optimised for IoT applications which require sensors to be low power and able to run on a battery with very little maintenance. ThingPark provides the technology to connect both long range and low power sensors over unlicensed ISM band spectrum, allowing low cost and fast roll-out of IoT networks for a wide range of IoT applications.
It is widely forecast that there will be 50 billion IoT devices connected 2020 and new scalable IoT infrastructure and services will soon be vital for telcos, cities and corporate campuses. However, for reasons that are not immediately apparent the UK seems to be intent to watch and wait - and in so doing may yet cut off its nose to spite its face.
Email Newsletters
Sign up to receive TelecomTV's top news and videos, plus exclusive subscriber-only content direct to your inbox.