Is IoT the solution to the UN's Sustainable Development Goals?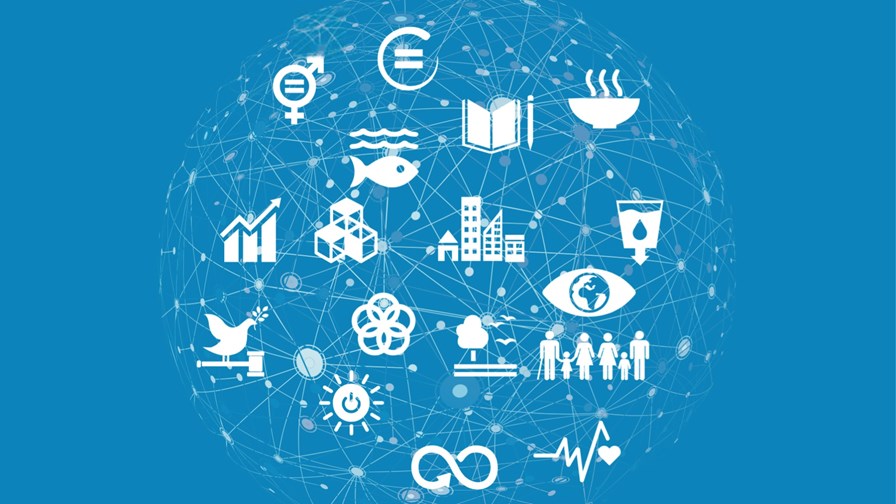 New report published from ITU and Cisco
Role of IoT in supporting socio-economic development in emerging nations
Recommendations for regional stakeholders and policy makers
The role of ICTs in helping achieve the United Nations' development goals has had something of a chequered history. The move started in 2000 when the UN announced its Millennium Development Goals (MDG), that targeted 2015 as the deadline for substantial improvement in conditions for emerging nations and their citizens. We are now in 2016 and the MDGs didn't quite work out as planned, so the UN has recast them as Sustainable Development Goals (SDG).
As the UN itself says, the MDGs "have helped end poverty for some, but not all," and the new SDGs "must finish the job and leave no one behind". The UN's telecoms agency, the ITU, is determined to stay closely involved with the process, seeing itself as a key player and catalyst in using ICTs to help achieve the UN's stated goals. And with the ITU coming under fire from multiple sides for its role in international telecoms governance (for example, this scathing report from FCC Commissioner Michael O'Reilly), the ITU is anxious to remain relevant.
And so it has collaborated with Cisco (a long-term partner of the ITU's on emerging nation matters) to produce a new report that shifts the focus away from broadband as the secret sauce for global development and moves it to the Internet of Things. Smart move, given that the ITU's Broadband Commission continues to face political barriers to translating its excellent research work into practice.
The new report, "Harnessing the Internet of Things for Global Development", was launched this week at he PTC event in Hawaii, and outlines how IoT could have a major impact in areas such as grassroots delivery of health care and education, positively transforming communities in just a few years.
The report functions best as a detailed primer for those agencies involved with applying technology to achieve economic and social development, and focuses on emerging nations rather than the developed world. It contains a huge amount of information, clearly outlining the various definitions of IoT and explaining the capabilities of the functionality within IoT applications. It notes, for example, the following specific considerations:
More of the population has access to basic telecoms coverage than has access to fundamental services such as electricity, running water and sewage facilities, with over 95 per cent of the world's population currently residing within the coverage area of a 2G network.
Economic sectors and processes in developing countries are more labour intensive and may lack supporting processes, therefore monitoring systems are likely to need different design requirements.
Lack of resources means that simpler, more cost-effective solutions may prove better in a developing country context.
Connectivity may begin with essential applications only, which could be introduced initially on a small scale and might not always become fully integrated
After making an excellent case for the development of IoT solutions, with a great many real-world examples, the report then makes several recommendations. The authors believe a number of enabling policies can be put in place to facilitate the deployment of the IoT, as well as Big Data. Those stakeholders wanting to do so should be aware of the following:
Create a policy framework and master plan addressing the IoT – as the IoT is likely to become a huge sector on its own right. This policy should also consider how new IoT systems can interface with pre-existing legacy infrastructure to protect and make full use of existing investments in infrastructure.
Give consideration to sourcing any additional spectrum which may be needed for IoT.
Promote and support a broad ecosystem for IoT, including support for tech start-ups and incubators.
Promote data centres.
Promote standards that facilitate interoperability across the IoT ecosystem, foster investment, competition and scale to enable cost-effective solutions.
Trust and confidence in the IoT are fundamental and must be designed into the IoT from the outset, with the two key components being privacy and security.
It's a long read, but there is plenty of new material.
Email Newsletters
Stay up to date with the latest industry developments: sign up to receive TelecomTV's top news and videos plus exclusive subscriber-only content direct to your inbox – including our daily news briefing and weekly wrap.