Intel and Honeywell bring IoT to help curb the $60bn annual losses from lost cargo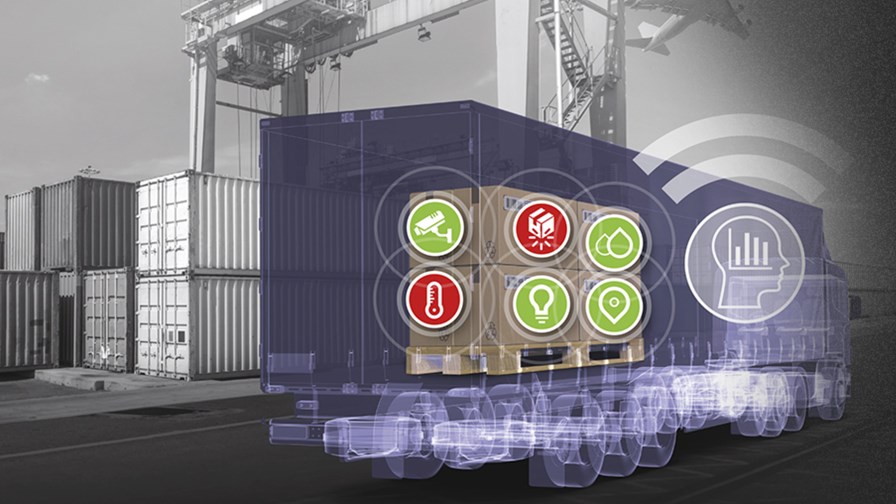 Intel launches its Connected Logistics Platform
Honeywell unveils its Connected Freight solution, based on CLP
Sensors tags monitor a wide range of environmental indicators
Cloud-based solution and data analytics help create optimal route planning
Intel has partnered with Honeywell to help curb the worldwide financial impact from cargo loss as products journey through the supply chain, which was estimated at $60 billion in 2016. In fact, research firm Dimensional Research reports that 89 per cent of logistics and shipment service providers believe a lack of visibility into the status of their supply chain is one of the biggest challenges they face today.
Intel's new Connected Logistics Platform (CLP) aims to give companies detailed levels of insight into the status of assets as they move through the supply chain, allowing them to make intelligent, real-time decisions that can hopefully minimise loss or spoilage of freight (30 per cent of all perishable goods spoil before reaching their destination), maximise asset utilisation, and optimise end-to-end supply chain operations.
Transportation and logistics companies are faced with costly challenges when shipping high-value freight, sensitive equipment and perishable goods. According to CargoNet, the US and Canada saw 554 cargo thefts with an average loss of nearly $207,000 per shipment in 2016.
"After assessing our internal supply chain needs and the needs of the industry, we forged a unique collaboration with Honeywell," said Chet Hullum, GM for Industrial Solutions at Intel. "Together, we've customized Intel's Connected Logistics Platform technology to deliver an IoT offering that solves real logistics problems. Thanks to data accessibility, shippers and carriers will be able to establish a more reliable supply chain network by having deeper visibility and information on shipments."
Connected Freight
Intel's announcement was made in conjunction with Honeywell unveiling its Connected Freight IoT and cloud solution. The solution is based on Intel's CLP and was developed in collaboration with logistics providers DHL, Expeditors and Kuehne + Nagel. It uses cost-effective sensor tags that sense a range of factors, including location, temperature, humidity, shock, vibration, tilt, pressure, proximity and exposure to light. A mobile gateway can capture the sensor data within a truck or shipping container and then transmit it via cellular or WiFi to a cloud-based platform for users.
Businesses need direct access to data that informs them whether conditions during transit or during the loading process have not damaged the product. This monitoring could involve knowing if perishable goods – such food and flowers – or pharmaceuticals were exposed to heat that could spoil the product, or if excessive vibration on the road has damaged sensitive equipment.
"We see visibility tracking solutions such as this as an important component to our semiconductor logistics efforts and is something we believe will bring tangible value across other sectors within DHL as well." said Connor Charles, VP of Technology Sector Americas for DHL. "Shipment visibility solutions such as the Connected Freight solution are a critical solution path for logistic service providers to meet the long-term goals of in-transit visibility, security and handling care that are critical elements in industries such as life sciences, semiconductor and others in the future."
The data gathered and communicated en route by smart and connected shipments will help industries not just track goods, but also improve business decisions like rerouting if demand shifts or intercepting a damaged shipment. By analysing data from thousands of shipments, logistics service providers will be able to predict and avoid routes where damage or delays are likely, establishing a more reliable distribution network.
Email Newsletters
Sign up to receive TelecomTV's top news and videos, plus exclusive subscriber-only content direct to your inbox.