Integrated connectivity fundamental to the success of the autonomous car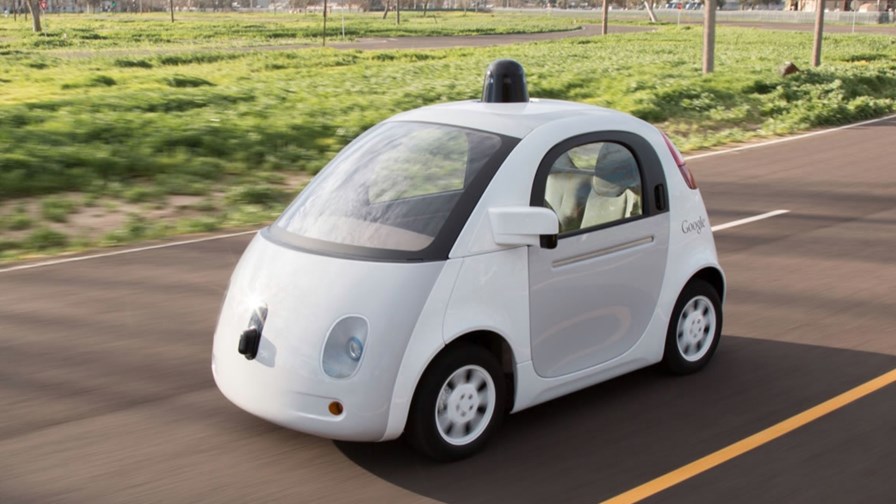 Calls for engagement with all related stakeholders
International rules of interoperability required
Mission-critical software to power the connected car
Wind River releases new dedicated software solutions
Earlier this week we highlighted a new IBM survey on connected cars and vehicle ownership, which you can read here. With research firm IHS Automotive predicting that by 2025 we will see around 230,000 autonomous vehicles on the road (increasing to 12 million by 20135), it's no surprise that the pace of technology development in this sector is picking up, with plenty of product announcements that demonstrate the disruptive changes that are coming.
The latest news comes from Wind River, the Intel-owned IoT software company, which has updated its Helix Chassis suite of solutions for carmakers. Helix Chassis is designed to produce safer, more efficient vehicles, better driving experiences, and new business opportunities for carmakers. The two latest products introduced are Cockpit and Drive – Helix Cockpit provides manufacturers with a framework for a holistic view and better control of the connected car of the future, and Helix Drive is an updated version of its earlier Automotive Profile for VxWorks.
"The emergence of IoT is pushing automotive systems to become more connected within and outside of the car through the use of software," said Marques McCammon, general manager of connected vehicles at Wind River. "As such, carmakers must have a strong grasp of the holistic software environment in order to orchestrate a successful vision of the connected car. By turning to Wind River's decades of expertise in mission-critical industries such as aerospace and defence, the auto industry can quickly become software savvy and begin their IoT transformation."
Helix Cockpit is a Linux–based software platform that helps carmakers rapidly develop rich in-vehicle infotainment (IVI), telematics, and instrument cluster systems capable of advanced connectivity features in a secure environment. Additionally, Cockpit customers will have access to Wind River Helix App Cloud, a cloud-based software development environment for building IoT applications across multiple development centres.
The updated Helix Drive includes the latest knowledge and technologies around certification systems for assisted driving and autonomous driving use cases, which supports ISO 26262 certifiable automotive safety-critical applications. It is based on VxWorks, the real-time operating system for mission-critical software systems, and is designed to perform at the highest safety levels – of increasing concern to carmakers given the recent high-profile hacks that have surfaced in the media.
Engaging with stakeholders
But it's not just about new technology – there are many other issues to resolve first, regarding legislation, infrastructure, insurance and many more. It's not just the carmakers and technology firms that will control the future of the automotive market.
According to Andrew Ashby, Automotive and Transport Business Manager for Plextek Consulting, the road to enabling autonomy involves carefully navigating many broad global implications and bringing together stakeholders to resolve vast, complex debates over safety, security, reliability and liability. He believes momentum will only be possible if the industry focuses on the following five steps:
Government legislation must be passed to allow autonomous vehicles on all public roads
Insurers will need to accept the risks/implications of new levels of connectivity and an entirely new model for ownership that doesn't make the driver/owner responsible
Manufacturers and service providers must agree – as a partnership – to standards for resilience to cyber-attack
The automotive industry will need to adopt international rules for interoperability that ubiquitously apply across all manufacturers and vehicle models
Manufacturers and service providers must agree – as a partnership – to standards for data-sharing between vehicle to vehicle (V2V) and vehicle to infrastructure (V2I). There will be a need for end-to-end communications of critical and private data to be authenticated by some means.
"Ultimately, in order to produce fully autonomous vehicle systems where drivers or owners will reap the full benefits," said Ashby, "a whole new level of integrated connectivity over and above what Google call an 'autonomous car' is a fundamental requirement."
It is also worth noting that Google disclosed this week that drivers of its autonomous test vehicles had to intervene to stop the self-driving cars from crashing 13 times in the past year. We are still very much in the early days of this disruptive new industry.
Email Newsletters
Stay up to date with the latest industry developments: sign up to receive TelecomTV's top news and videos plus exclusive subscriber-only content direct to your inbox – including our daily news briefing and weekly wrap.