Inmarsat introduces Smart Shipbuilding as telcos look to IoT service opportunities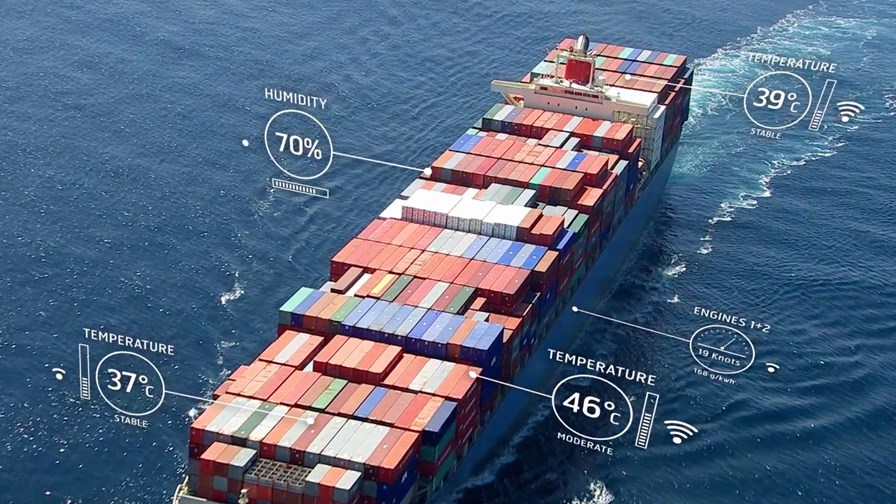 Inmarsat signs MoU with Samsung Heavy Industries
Introduces 'smart ship' connectivity via Fleet Xpress at the construction stage
Features remote operational management and equipment monitoring
IDC reports significant opportunity for CSPs in the IoT service market
Global mobile satellite operator Inmarsat has launched a new service in partnership with Samsung Heavy Industries (SHI), called Smart Ship by SHI. It is designed to allow commercial ship owners to enhance efficiency by harvesting data from hull-monitors and equipment sensors onboard in real-time, via Inmarsat's dedicated bandwidth for Certified Application Providers (CAPs).
The strategic agreement with SHI envisages the leading South Korean yard installing Inmarsat-approved terminal hardware and offering applications to cover remote machinery diagnostics and CCTV services, enabling satellite communications capabilities via Fleet Xpress from the moment the ship is delivered.
"The Fleet Xpress service allows SHI to build-in new levels of vessel efficiency," said Ronald Spithout, President of Inmarsat Maritime. "This agreement demonstrates that the most forward-looking shipbuilders recognise collaboration as the key to shipping's exploitation of the Internet of Things. It is also further evidence that Inmarsat and its partners are driving shipping towards value-added applications that are set to digitalise the industry and modes of operation."
Spithout says that since its launch in 2016, over 10,000 vessels are now committed to using the Fleet Xpress service. SHI is a supplier of high-tech vessels and is the world's leading builder of drill ships, ultra large container carriers, LNG carriers and floating production storage and offloading. Subject to a definitive agreement, SHI will retain remote connections to vessels, while Inmarsat will support SHI's services through a CAP subscription.
"Samsung Heavy Industries considers itself to be a technology leader which has always worked closely with owners to deliver ships that are smart, safe, efficient and sustainable," said Dr. Booki Kim, Director of Central Research Institute, Samsung Heavy Industries & Construction. "However, the smart ship of today demands intelligent solutions to cover remote operational management and equipment monitoring, and continuous lifecycle services to extend its life. As a global shipbuilder, SHI is partnering with Inmarsat in a mutual growth opportunity to deliver more competitive, next generation satellite-based vessel operations."
The news comes as a new report form IDC shows significant opportunity for service providers in the IoT service market. The report found that the Americas region represented 52.2 per cent of the worldwide IoT services market opportunity in 2016, with EMEA representing 34.4 per cent and Asia/Pacific (including Japan) 13.4 per cent.
Project-based services represented the highest percentage of market opportunity in 2016, and will gain nearly one point of market share to 56.7 per cent by 2021, approaching $30.8 billion. However, business consulting represents the fastest growing segment of the project-based services market.
"Service providers have a real opportunity in the IoT services market to show significant value to their customers by helping plan, implement, support, and operate IoT initiatives," said Rebecca Segal, group vice president, Worldwide Services, IDC.
Email Newsletters
Sign up to receive TelecomTV's top news and videos, plus exclusive subscriber-only content direct to your inbox.