Industrial Internet continues to attract innovation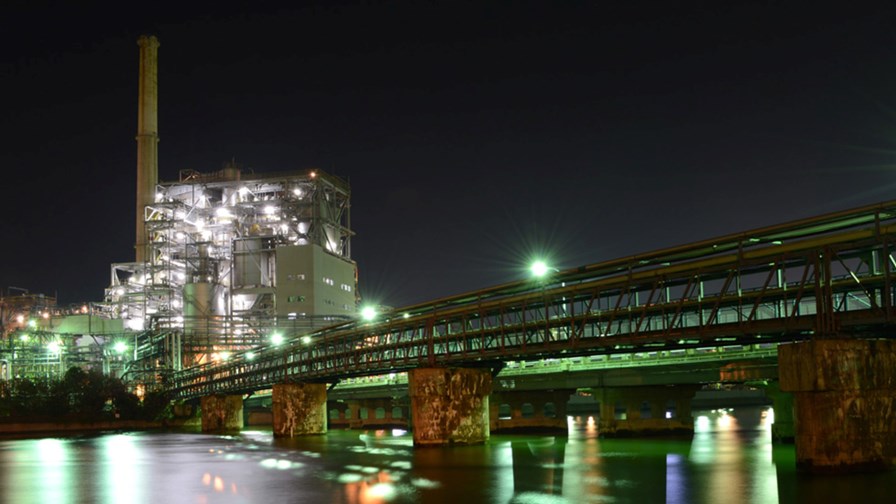 HPE simplifies application deployment in manufacturing plants
GE looks to reduce power outages with large-scale IIoT implementation
Toyota and Hitachi build a high-efficiency production model using IoT
Europe launches Manufacturing Industry Digital Innovation Hub initiative
With the IoT Solutions World Congress in full swing this week, there has been an increase in announcements around the Industrial Internet of Things.
Hewlett Packard Enterprise has launched a new platform that simplifies application deployment in manufacturing plants and unifies the operation of legacy and smart factory applications. The "Express App Platform – Manufacturing" is described as an on-premises solution that is integrated with cloud aggregator company Cloud28+ and allows manufacturers to accelerate digital factory transformation while avoiding disruption of their ongoing operation.
"Traditional manufacturing applications support a stable, yet rigid automation of production processes", said Volkhard Bregulla, VP of Global Manufacturing Industries at HPE. "The Express App Platform – Manufacturing helps customers integrate smart-factory applications into their operations to create an adaptable factory without affecting the current foundation of their ongoing business."
The platform is optimised to host applications that support a factory and its productions lines, including Manufacturing Operations Management applications such as Manufacturing Execution Systems or Advanced Planning and Scheduling, as well as IoT applications. HPE says that running those applications directly on the factory floor allows manufacturers to better integrate operations management with machine control systems to leverage IoT sensor-data intelligence for agile automation of production processes.
The platform can also be used in conjunction with HPE Edgeline IoT Systems, which provide real-time sensor data acquisition, analytics and control, operated close to the production lines to deliver faster insights and agility.
Power outage reduction
GE Digital has announced that its Monitoring & Diagnostics Center in Atlanta will utilise the company's Predix-based Asset Performance Management (APM) software to apply Industrial IoT processes to power producers and utilities around the world, with the aim of helping to prevent power outages through increased equipment reliability. According to the World Bank, unplanned power outages leave homes and businesses in many emerging countries without electricity for 15 or more days per month.
"GE Digital developed its APM analytics by analysing more than 125 million hours of data from generators and turbines," said Bill Ruh, CEO of GE Digital. "These analytics provide GE Digital with the unique ability to reduce unplanned downtime by up to 5 per cent, reduce false alarms by up to 75 per cent, and reduce operations and maintenance costs by up to 25 per cent."
GE Power's Atlanta M&D Center supports more than 500 power producers and utilities responsible for 900 power plants around the world, who use the facility's data scientists, engineering resources, and monitoring services to identify machine and equipment issues. GE says that every day, the centre receives more than 200 billion data tags coming from 1 million sensors attached to 5,000 assets in power plants across the world.
High-efficiency production
Toyota Motor Corporation and Hitachi have announced that they will embark on a collaborative creation to build a high-efficiency production model using an IoT platform. The two companies will conduct verification at Toyota's plants in Japan during this October. They intend to establish a platform using Hitachi's "Lumada" IoT platform, which utilises AI and big data analysis to solve various issues at manufacturing sites, resulting in improvement in quality and productivity.
An IoT platform using Lumada will be created in each of the factories for vehicles and units, consisting of a data acquisition and integration layer, a data accumulation layer, and a data utilisation layer. The facilities, devices and related systems at various manufacturing sites in the factories will be connected to the platform so that data acquired from them can be consolidated and analyzed.
Toyota and Hitachi also plan to establish a system that prevents unexpected facility failures through big data analysis and extend the system to other processes to further improve the efficiency of maintenance work. They also plan to acquire and analyze product data that spreads across multiple processes to conduct verifications to further stabilize quality.
Digital Innovation Hub
European educational network, EIT Digital, together with 20 partners has today commenced the Manufacturing Industry Digital Innovation Hub (MIDIH) initiative. Funded by the European Union's H2020 project, MIDIH aims to support and link up national and local initiatives for the digitisation of the manufacturing industry, to boost investment and collaborations through strategic partnership and network. It seeks to create an innovation partnership between solution providers and industries to further the goals of Industrie 4.0 by 2023.
The manufacturing sector in the EU accounts for 2 million enterprises, 33 million jobs and 60 per cent of productivity growth. With Industrie 4.0, production systems are currently evolving into global, highly integrated systems that go beyond pure production and that cover all parts of the value chain and operation of smart production systems. EIT says that recent studies estimate that digitisation of products and of the manufacturing process can add more than €110 billion of annual revenue in Europe in the next five years.
"In order to play a major role in the digitization of European manufacturing industry, European SMEs and midcaps need to be able to access a pallet of services in a unified manner," said Fabio Pianesi, Head of External Collaboration at EIT Digital. "By pooling together existing Digital Innovation Hubs, competence centres and teaching factories across Europe and joining forces with major industrial players and platform providers, MIDIH will incubate a pan-European network acting as a "one stop shop" of services allowing SMEs and midcap to successfully meet the challenges of digital transformation."
Email Newsletters
Sign up to receive TelecomTV's top news and videos, plus exclusive subscriber-only content direct to your inbox.