IIoT organisations jostle for control as industry just gets on with things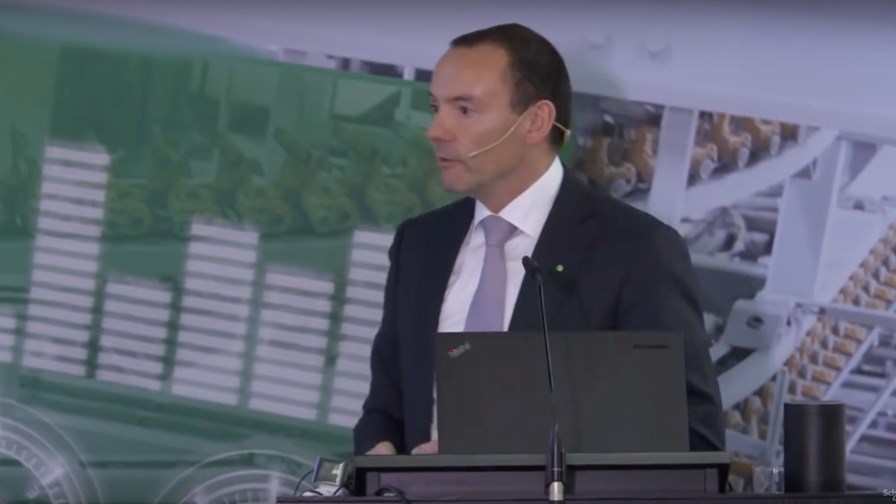 MoU between Industrial Internet Consortium and the Industrial Value Chain Initiative
Focus on interoperability, portability, security and privacy for IIoT
Schneider Electric launches its virtual Digital Services Factory
Aims to build and scale new services in relevant industrial areas
The Industrial Internet Consortium (IIC) and the Industrial Value Chain Initiative (IVI) – a forum of smart manufacturing for connected industries based in Japan – have announced that they have signed an MoU to work together to align efforts to maximize interoperability, portability, security and privacy for the industrial Internet.
Joint activities planned between the two organisations include sharing use cases and Industrial IoT (IIoT) architecture information, identifying and sharing IIoT best practices for manufacturing, and collaborating on future joint testbed ideas.
"We look forward to a productive collaboration with the IVI as both organisations are set to greatly benefit from it," said Dr. Jacques Durand, IIC Steering Committee Member. "IVI understands industrial manufacturing and supply-chains very well and has a lot of experience in deploying IIoT for this mature sector. At the same time, the IIC has the capability to globally harmonise IIoT best practices and models across countries and industries."
"We believe the smart manufacturing use cases obtained by our bottom up approach can contribute towards a comprehensive reference architecture for global cooperation," said Yasuyuki Nishioka, President of the IVI.
The Japanese IVI is a forum consisting of industrial and academic members that works on promotion of smart manufacturing for connected industries. It aims at fostering ecosystems through the support of workgroups to create use cases, and the coordination of platforms to provide the workgroups with solutions and specifications for reference architectures.
"The IIC is an international organisation with about 260 member companies and 27 testbeds operating in 31 countries," said Richard Mark Soley, Executive Director of the IIC. "We consider it especially important to work closely with regional and national IoT initiatives and are very much looking forward to our cooperation with the IVI to further the industrial Internet in the world."
A digital services factory to speed IIoT solutions
Meanwhile, whilst organisations and associations manoeuver themselves into new partnerships and relationships, jostling for the ultimate prize of who actually gets to steer the direction of the IIoT, companies are getting on with the matter at hand.
Case in point, Schneider Electric and Accenture announced this week that they have completed the development of the Schneider Electric Digital Services Factory, a 'virtual' factory that enables the energy management and automation company to rapidly build and scale new services in areas such as predictive maintenance, asset monitoring and energy optimisation.
The Digital Factory gathers data from the millions of connected assets across Schneider Electric's infrastructure and customer sites to speed the development of new services, from concept to industrialisation and eventually market launch. The collaboration is part of a five-year contract between Schneider Electric and Accenture to support the ongoing roll-out of IIoT-enabled solutions and digital services.
"We are driving the digitization of our businesses, and the Digital Factory will significantly speed up our efforts," said Cyril Perducat, EVP of IoT & Digital Transformation at Schneider Electric. "With new capabilities like analytics, design thinking, rapid service prototyping and iteration, we are now able to bring new services to market much, much faster."
Research from Accenture shows that while industrial manufacturers believe that digital technologies are vital for their future, they risk losing market share and profits because their levels of digital adoption and their ability to innovate is low. Two-thirds of industrial companies that Accenture surveyed said they are feeling the impact of digital disruption, but half of them are not yet comprehensively investing in this area as part of their overall business strategy.
"Schneider Electric is aiming to cut the time from product ideation to market by 80 per cent," said Karim Chaabouni, MD in Accenture's Industrial practice. "They want to deliver innovation at every level – from connected products to network edge control to analytics, apps and services."
Open EcoStruxure platform
The Digital Services Factory is part of Schneider Electric's new open and interoperable IIoT system architecture and platform called EcoStruxure, which leverages technologies including the IoT, cloud, analytics, mobile and cyber security to deliver added value to Schneider Electric's clients.
EcoStruxure for Industry, announced in Germany this week, is designed to help Schneider's customers unlock the potential of digitisation and IIoT to accelerate open, standards-based development and offer them a more flexible alternative to today's model, where multiple and disparate systems within a process can require complex engineering to leverage the IIoT opportunity.
"We have always focused on the efficiency of industrial operations through open and interoperable technology and hardware agnostic software," said Peter Herweck, EVP Industry Business at Schneider Electric. "Industrial users can now take advantage of these new technologies and smartly digitise their businesses for increased end to end operational efficiency leading to increased profitability."
At the core of EcoStruxure for Industry is the System Platform 2017, powered by Wonderware, which Schneider describes as a responsive, scalable and open software stack for developers of industrial applications. The platform is today running in more than 100,000 sites worldwide and includes an ecosystem of 4,000 system integrators and implementation partners and 160,000 developers.
"Despite all the new technology and capabilities available, many industrial operations are still performing sub-optimally when it comes to the potential business value they can generate," said Craig Resnick, VP at ARC Advisory Group. "Optimising business value in industrial operations requires scalable, open solutions that help users leverage every industrial asset. An open approach could ultimately enable industry to move from monitoring business value to actually enhancing and controlling it."
Email Newsletters
Sign up to receive TelecomTV's top news and videos, plus exclusive subscriber-only content direct to your inbox.