IBM backs LoRa, the new alternative to cellular IoT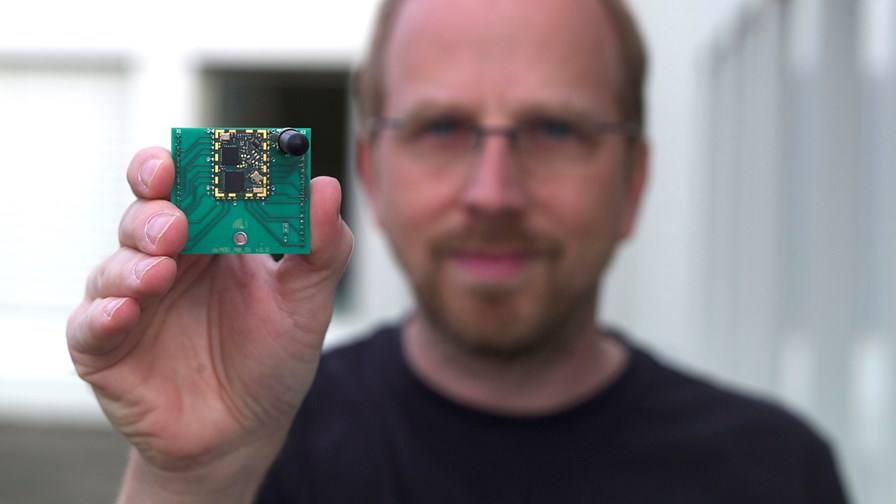 Mobile and wi-fi networks are not going to have the IoT market all to themselves. One of the emerging alternatives is LPWAN (low power wide area networks), which supporters claim is far better suited to the low frequency of transmissions, low power ability, and low data rates of many IoT and M2M sensors.
Amongst its supports is microprocessor firm Semtech, which earlier this year announced the LoRa Alliance, to promote and encourage an ecosystem of developers to work together on long-range (LoRa) wireless technologies. Yesterday, IBM Research announced a new technology for these LPWANs, which it calls LoRaWAN. It says it is based on a new specification and protocol for LPWANs that uses licensed-exempt spectrum to connect sensors over long distances, while offering optimal battery life and requiring minimal infrastructure.
IBM says that sensors using LoRaWAN can communicate over distances of more than 100km "in favourable environments", 15km in semi-rural environments and more than 2km in dense urban environments – all at data rates from 300bit/s up to 100kbit/s. In an age of gigabits, this appears incredibly slow, but it is ideal for devices that only need to send small amounts of data, such as GPS coordinates and climate readings, especially from areas where broadband can't reach. The sensors also require little energy to operate, and should run for around 10 years or more on a single AA battery. IBM has also added AES128 encryption keys to prevent tampering and eavesdropping.
"The Internet of Things is already changing our world – from better traffic control on our highways to greater energy efficiency in buildings," said Thorsten Kramp, Master Investor at IBM Research. "Technology advancements like the one we're announcing will help significantly advance that vision by extending the reach, range and longevity of sensors that make up an intelligent world."
When combined with IBM's Long Range Signaling and Control (LRSC) middleware software and its cloud hosted service, the company says LoRaWAN enables easy, large-scale (think millions) M2M and IoT deployments. IBM has also made the LoRaWAN protocol open source for end-node development known as "LoRaWAN in C".
Having said that mobile operators are not going to have the IoT market all to themselves, that doesn't mean they won't be looking at technologies and platforms such as LoRa to augment their cellular-based offerings. Far from it, many are already partnering with specialist M2M platform providers, to integrate their customers' varied M2M needs into their own billing and management systems. The LoRa Alliance aims to combine hardware and software based on the LoRaWAN standard for telcos and network operators, enabling them to offer IoT services to both businesses and consumers.
"We have eliminated the guessing game," said George Dannecker, CEO of Senet, a US-based Network as a Service M2M operator that is currently installing 20,000 Semtech LoRa sensors with IBM LRSC software to track the fuel levels of propane and oil tanks located at residences and businesses. "Our gauges are accurate and thanks to the LoRa technology they work over longer distances, reducing our infrastructure costs, which are savings we can pass to our clients. Consumers also benefit from never running low on fuel."
Email Newsletters
Stay up to date with the latest industry developments: sign up to receive TelecomTV's top news and videos plus exclusive subscriber-only content direct to your inbox – including our daily news briefing and weekly wrap.