Hewlett Packard Enterprise shifts IoT focus to the edge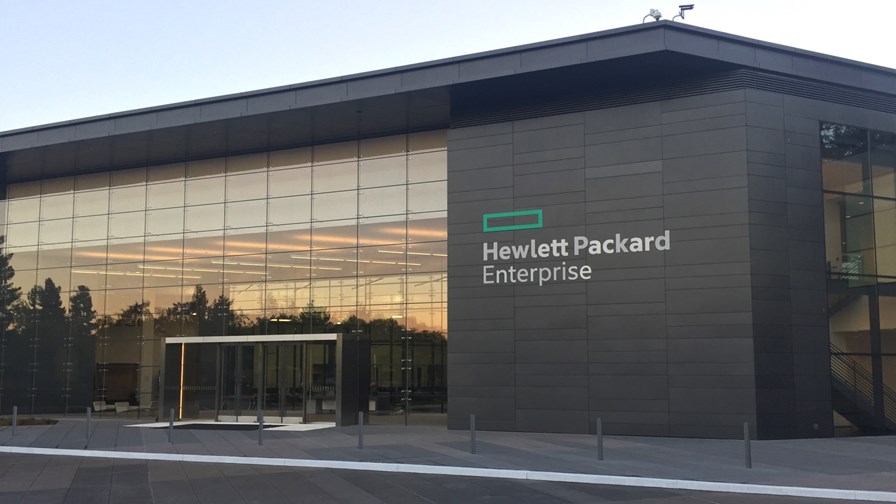 New Edgeline IoT Systems announced
Builds on partnership with Intel
Future solutions to incorporate HPE Moonshot architecture
Hewlett Packard Enterprise (HPE) is looking to align its IoT strategy with edge computing solutions, building on a partnership with Intel. The idea is to move away from reliance on the data centre, and gain costs and performance benefits from locating intelligence at the network edge, closer to the customer. Moving computing power, data acquisition and data management to the edge of an enterprise network should allow for faster access to relevant data, require less bandwidth to transport unnecessary data, and ultimately accelerate what HPE calls "the time to insight" for organisations
"Hewlett Packard Enterprise has one of the industry's most comprehensive portfolios of IoT solutions and services, all aimed at simplifying IoT for customers and driving business outcomes," said Antonio Neri, EVP and General Manager of the Enterprise Group at Hewlett Packard Enterprise. "The new solutions today are important elements of our strategy of delivering more connectivity and computing power at 'the edge,' and helping customers maximize the value and minimize the risks from IoT at the speed of business."
The new HPE Edgeline IoT Systems are the first commercial result of the joint partnership between HPE and Intel to help deliver open solutions for the IoT market. The HPE Edgeline IoT Systems 10 and 20 sit at the network edge, enabling customers to securely aggregate and analyse data in real-time and control devices. The former is designed for entry-level deployments, and the latter adds additional features for more demanding high volume deployments.
Both versions will work with Microsoft Azure IoT Suite and will run Windows 10 IoT for a wide spectrum of industrial, logistics, transportation, healthcare, government and retail applications. Earlier this week, HPE selected Microsoft Azure as a preferred public cloud partner for its customers, while HPE will serve as a preferred partner in providing infrastructure and services for Microsoft's hybrid cloud offerings.
Future versions of the Edgeline solutions are promised that will incorporate HPE's Moonshot system architecture, which uses significantly less energy and space than typical servers, and is therefore ideal for IoT.
The latest analysis from Gartner suggests 6.4 billion connected "things" will be in use in 2016, up 30 per cent from 2015
Also this week, Aruba, a Hewlett Packard Enterprise company, announced the industry's first cloud-based beacon management solution for multivendor WiFi networks. The enterprise-grade IoT Aruba Sensor combines a small WiFi client and BLE radio, which enables organisations to remotely monitor and manage Aruba Beacons across existing multivendor WiFi networks from a central location using the Meridian cloud service.
The new Sensors are designed to allow any company to introduce location-based services, using Aruba Beacons and Sensors at the edge, and the Meridian cloud service to interface with business and analytics applications.
Email Newsletters
Sign up to receive TelecomTV's top news and videos, plus exclusive subscriber-only content direct to your inbox.