Forum set up to 'defrag the IoT' as IBM throws some extra billions at it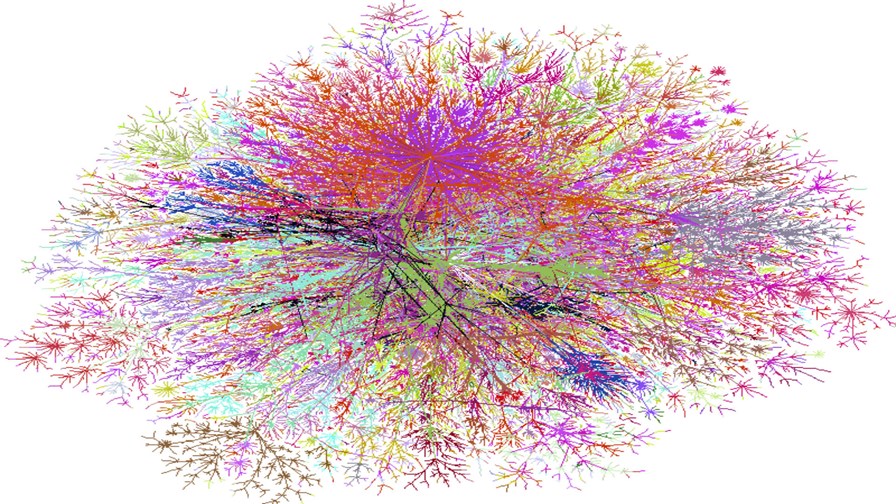 As the old saying goes, "Standards are great, there are so many to choose from,' so the Internet of Things (IoT) is arguably drowning in greatness and in dire need of some standards direction.
That may have just arrived in the shape of the Wireless IoT Forum, announced today and set up to "accelerate the development of the Internet of Things".
"There's a need for the wider IoT ecosystem to coalesce around a more limited set of standards," says William Webb, CEO of the Wireless IoT Forum and President of the Institution of Engineering and Technology (IET). "It seems like every week there's another IoT standards initiative announced so that the moment I think I've finished an up-to-date list, there's another one I have to add."
William told me that this fragmentation is in danger of delaying the expected hockey-stick take-up of IoT and in a WIF blog post he says "we listed at least ten application layer technologies, six device/app protocols and over a dozen MAC/PHY level technologies. Alliances and recognised or proprietary standards bodies with an interest, direct or indirect, in IoT number in the 20s. Nor is that the total of interest groups and technologies jostling for attention in the IoT space - just what we could fit on a slide!"
The Forum's mission is to drive the widespread adoption of wireless wide-area networking technologies in both licensed and unlicensed spectrum and it will work with key stakeholders from across the value chain to agree requirements that inform and accelerate standards development and deployments.
"We're not a standards body," William told me. And, he says, the new body is definitely not in the business of selecting standards from on high. Rather it wants to act as a forum for an industry-wide consensus.
"Experience tells us that open standards, not proprietary ones will always win out, so we think openness is necessary. That must come with some sort of FRAND (fair, reasonable and non-discriminatory) IP licensing linked to a certification process. Those are the key requirements," he says.
In addition to William Webb, who was previously a director at Neul, (now part of Huawei) and a Director at Ofcom, the forum is headed by Will Franks, founder of Ubiquisys, who will act as chairman, and Richard Kennedy is appointed COO (also co-founder and COO of Small Cell Forum).
The Forum will announce its founding members at the M2M World Congress in London on 28 April 2015 and the first Plenary is to be held on the 29th.
For enquiries and more information about joining contact christine@wiotf.org.
IBM to throw US$3 billion at the Internet of Things
In further recent IoT news, IBM says it's going to invest billions on carving out a substantial role for itself in the emerging area. It's earmarking $3 billion over the next four years to the effort, which works out at around $750 million per year.
Sorry to nit-pick, but when you're in the middle of a national election - as we are in the UK - you find yourself unable to let a big number like that through without grabbing it between thumb and forefinger and holding it up to the light.
So $3 billion is the IBM promise, but where's the money coming from? as we tend to say during elections.
Well it's not all real money is it? It's not "take it out of the bank, stack it neatly in an attache case" sort of money, although there's probably some of that. In the main it will be IBM resources (people and intellectual property) which will henceforth be accounted for as part of IBM's IoT unit and investment because IBM is focusing on IoT as part of a far-reaching strategic realignment of all its operations.
That IBM will face a lot of competition almost goes without saying, Just about every telecoms/IT equipment and systems multinational, from Cisco, to HP to Huawei and Intel has recognised that IoT is a sector they have to be in. So IBM too is set to train its considerable guns on the area, promising more than 2,000 consultants, researchers and developers aimed at servicing and providing solutions for IoT, especially in the enterprise space. And it points to its analytics capabilities (after all, the end-objective of IoT deployment) as one of its key advantages.
Email Newsletters
Stay up to date with the latest industry developments: sign up to receive TelecomTV's top news and videos plus exclusive subscriber-only content direct to your inbox – including our daily news briefing and weekly wrap.