Ewe'll be surprised by this M2M app. It's the new Fjord Escort - for Norwegian sheep!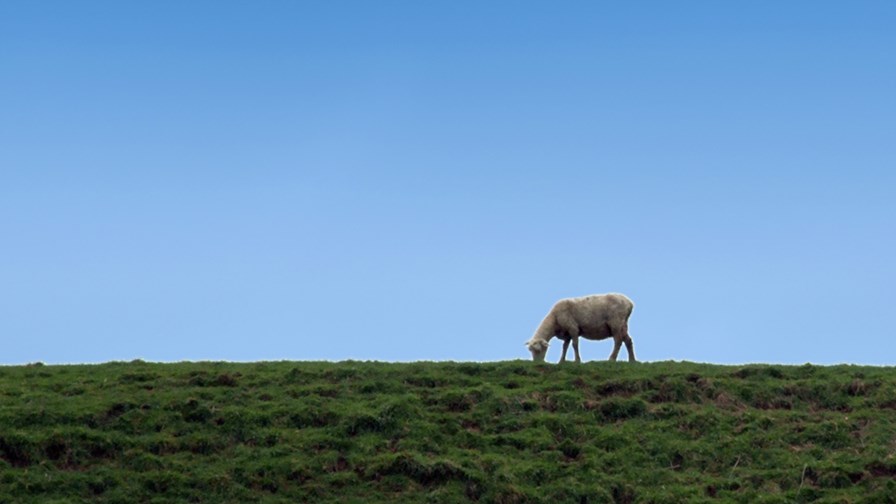 A new satellite-based M2M service heralds the arrival of the virtual shepherd - in Norway.
When one thinks of Norwegian wildlife the first thing that springs to the mind of many people is the elusive Norwegian Blue parrot, out there somewhere, pinin' for the fjords. Thereafter? Maybe elk, reindeer, musk ox, the occasional troll perhaps - but sheep? Probably not.
However sheep there are and, considering the ubiquity and range of of Scandinavian wool sweaters, sheep there must be. The question is, where? Norway is big, mountainous and relatively uninhabited and sheep have lots of room to roam and get lost in. And where there is a missing sheep there is the opportunity for a technology business to step in with a solution.
Hence,"FindMySheep", an initiative launched in 2012 and partly funded by the Norwegian government, that is designed to track livestock and enable farmers the better to understand where their sheep wander off to and ensure that their migration and disappearance isn't the result of "foul play" - presumably on the part of sheep rustlers or indeed trolls, who are reported to like nothing better than half a dozen uncooked rams for a mid-morning snack.
Every year in Norway, thousands of sheep go AWOL costing farmers time, energy, expensive resources and much money in attempts to find the missing creatures. So, a better solution was sought and was found, thanks to satellite technology. The good folk at FindMySheep looked at various alternative potential answers to its wooly conundrum and fastened on a Globalstar solution.
There is minimal, if any, cellular coverage in upland rural Norway and so the notion of a satellite-enable M2M livestock collar, basically a virtual shepherd alerting the farmer to potential problems was a great idea and clever use of technology.
Knitting it all together
For FindMySheep's tracking collar a low-cost and, above all, reliable, robust, light and waterproof product was required - together with a comprehensive and economical back-up system. Enter Globalstar's STX-2 simplex modem, a device that sends one-way, packet-switched data automatically on a temporal or event-driven basis via Globalstar's mobile satellite network.
Large-scale and successful field trials were conducted in Norway in 2011 and 2102 and FindMySheep launched the collars commercially in time for the 2013 grazing season and 3,500 were sold.
The FindMySheep collars come equipped with a long-life lithium ion battery that can actually be recharged via an inductive charging system and the data collected shows the time-stamped latitude and longitude of each sheep plus a battery status/length-of-life-left notification. Users a can also access online an animated video showing on a map exactly where each animal is and how far it has moved.
Farmers activate the collars in in a way remarkably similar to the way mobile users activate a SIM card and once they are up and working the collars can be set up via a web portal to send a pre-set number of messages per day over Globalstar's network.
Of course, before the collars are fitted the sheep have be rounded up and corralled - if that's the right word. But that's a job for Norway's sheepdogs. "Come by, Odin". "Good dog".
The FindMySheep system can also detect and report on abnormal animal behaviour such as unusually wide-ranging grazing or sudden and unexpected bursts of movement that can indicate either that a grazing ground is is close to exhaustion or that predators are harrying a flock. Thus, over time, a data trail id built up showing trouble spots and incidents and this data can then be used to help plan the optimum management of herds in the following seasons.
The latest iteration of FindMySheep service employs Globalstar's STXIII chipset, which,according to the company, is just 33 per cent of the size of the previous generation chipset and delivers the lowest power consumption in the M2M industry.
Sheep may safely graze. After all, a virtual shepherd doesn't need gumboots
FindMySheep, says, "With each animal worth hundreds or even thousands of Euros, losing livestock to predators, or through illness, not only affects that year's revenue, but can also have a profound impact on the quality of a farmer's breeding foundation for years to come. Globalstar's simplex transmitters and unrivalled satellite network make it possible to offer farmers an affordable and reliable livestock tracking solution that makes it easy to keep tabs on their animals during the grazing season in areas where there is little or no cellphone coverage."
Some 12,000 of Norway's sheep are now fitted with the collars and FindMySheep has just purchased 12,000 more. h Not that many, you may well think, but just consider, this is a proof-of-concept that has already proven the concept and the same technology and systems are now being used to track wild elephants in Africa and domestic cattle in Brazil.
It's early days for the global M2M and although the Norwegian sheep sector might not be the first place that people would think of for field-testing a technology seemingly more germane to somewhere north of Adelaide, it is working well and there's a world market out there ripe for exploitation.
Thus Australians can look forward to the Where'sMyWombatApp and New Zealanders to "ParalyseAPossumandPostittoPerth.
Email Newsletters
Sign up to receive TelecomTV's top news and videos, plus exclusive subscriber-only content direct to your inbox.