Ericsson and Microsoft join forces to get enterprise IoT to market faster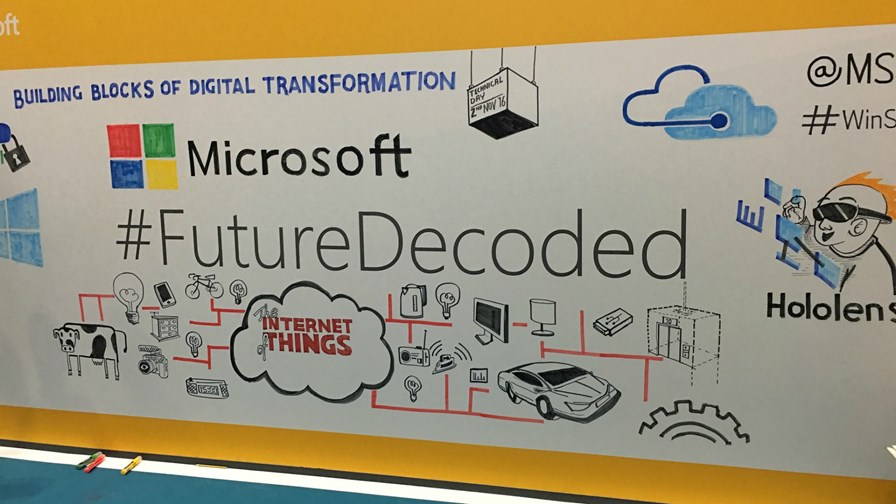 Collaboration and alliance is a current feature of the IoT sector
Ericsson and Microsoft bring together IoT network expertise and cloud
We seem to be enjoying an uptick in the number of collaborations and alliances in the IoT space - probably a sign of impending consolidation as the nascent market begins to mature somewhat (if you can have a mature but still nascent market).
For instance, according to TelecomTV Tracker, heavy-hitters such as Samsung and VMware have recently teamed up to simplify IoT for industrial and enterprise customers; Atos and Dell EMC have also joined forces on IoT; Huawei signed an MoU with Toshiba to collaborate on NB-IoT for the "Smart Factory"; and Ericsson and SoftBank joined forces to equip the Evolved Packet Core for Cat-M1 and NB-IoT solutions.
So it goes on - and that's all within the last three weeks!
The latest move sees Microsoft joining up with Ericsson's IoT accelerator programme. This one gets extra marks for significance because, amongst other things, it marries two heavy-hitters in two of the most important moving parts of the IoT jigsaw puzzle - Cloud and low power WAN technology.
Cloud is thought by most observers to be critical to IoT - in fact in many cases IoT applications are going to be cloud applications just to make them multi-tenanted and thus economically viable.
Microsoft has now positioned itself as the fastest-growing of the big four public cloud providers - along with AWS, Google, and IBM - and its Azure platform has had IoT smarts steadily applied to it over the past two years or so.
Ericsson has been a big IoT supporter from way back. It was instrumental, along with Huawei, in technically defining the cellular LPWAN technology which became NB-IoT and looks destined to play a significant role in IoT connectivity.
Last year Ericsson launched its IoT Accelerator - part IoT platform and part marketplace for IoT customers from sectors such as public safety, utilities, transport and smart cities. "The IoT Accelerator is offered as a service to enable customers to overcome the barriers of cost and complexity and rapidly develop and deploy new IoT solutions," says Ericsson.
With Azure as part of the mix Ericsson hopes that the amount of time it takes for enterprises to launch mobile-based IoT services can be reduced.
"By combining industry-leading innovation and ecosystems, our collaboration with Microsoft removes complexity and brings the possibilities of the IoT closer for enterprises everywhere," Says Niklas Heuveldop, Chief Strategy Officer and Head of Technology and Emerging Business, Ericsson.
Microsoft and Ericsson have already signed up Danish smart water company Grundfos which says it is impressed: according to Lars Enevoldsen, Grundfos Group Vice President, said: "The pre-integration between the offerings from Microsoft and Ericsson allows us to focus on providing added value and new services to our customers."
Email Newsletters
Sign up to receive TelecomTV's top news and videos, plus exclusive subscriber-only content direct to your inbox.