Deutsche Telekom finds room in its IoT space for data-reduction start-up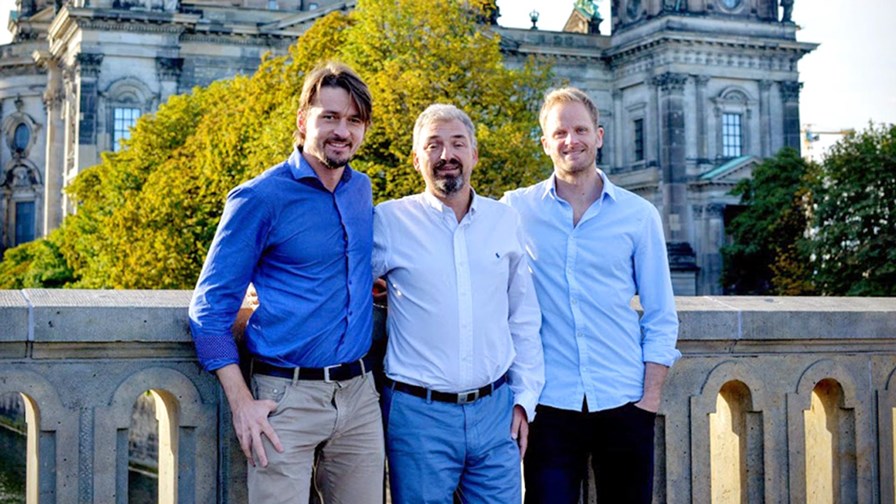 Hub:raum is Deutsche Telekom's Berlin-based start-up incubator
90 per cent of data collected by IoT sensors is "irrelevant"
Data analysts spend 60 per cent of their time filtering data
Berlin host to the Internet of Things Europe event
Earlier this week we covered the latest developments from Deutsche Telekom's 5G:haus, specifically its work on full duplex radio trials. Now it's the time for the telco's Berlin-based hub:raum incubator (translates to "hub space"), which has today announced a new addition to its IoT portfolio.
Teraki is a Spanish-German venture that develops data-reduction software to optimise IoT applications, and is the 11th start-up to be supported by Deutsche Telekom, via its incubator program. Selected companies benefit from access to capital, mentoring and expertise, and workplaces.
"Data analysts spend some 60 per cent of their time filtering out the relevant facts and figures from large data records," said Teraki co-founder Daniel Richart. "With Teraki, they can get right down to their real work, which is analyzing and using the data that really count."
Along with co-founders Markus Kopf and Edouard Rozan, Richart has developed data-reduction software that is able to remove irrelevant entries from large quantities of data. According to Deutsche Telekom, over 90 per cent of the data that sensors collect for the IoT is "irrelevant", which in turn can greatly reduce the time that IoT applications require for data transmission and processing. It also greatly reduces memory requirements and can cut terminal devices' energy consumption by at least 50 per cent.
The software developed by Teraki has two main functionality areas. First, in IoT sensors, it optimizes data collection and transmission. Second, at points where sensor-transmitted data are received, it reconstructs the required full data records and makes them available for visualization and analysis. In connected car applications, for example, the software might allow sensors to collect and transmit a fraction of the data at key traffic intersections, but allowing to gain full information about the car's status.
The software is compatible with all communications protocols and applications related to the IoT and is aimed at a broad range of industrial applications, and especially at the transport, logistics, and automotive sectors.
"The future is digital, and the Internet of Things is taking us into that future," said Peter Borchers, founder and Berlin head of hub:raum. "That is why we at hub:raum are promoting and harnessing innovation from the area of IoT. By bringing Teraki on board, we have taken another step forward in this process."
TelecomTV will be attending the Internet of Things Europe event in Berlin next week. To participate in our editorial programmes, please get in touch.
Email Newsletters
Sign up to receive TelecomTV's top news and videos, plus exclusive subscriber-only content direct to your inbox.