Crowded House for connected home wireless standards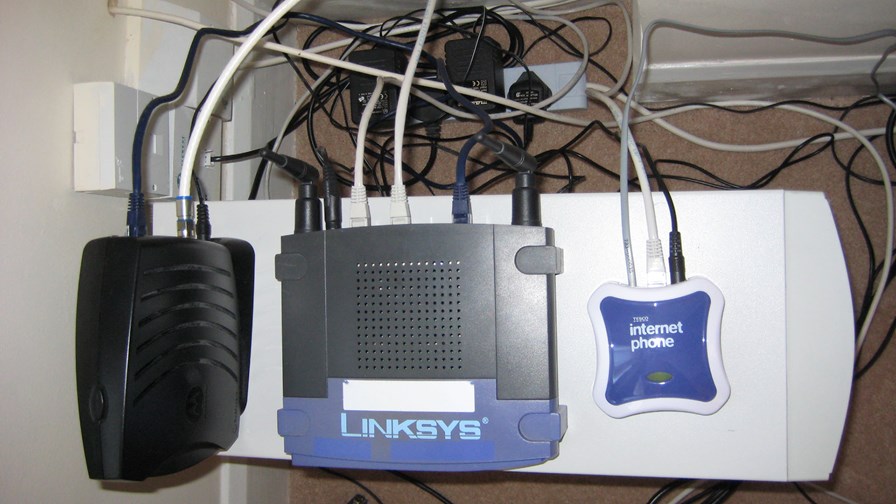 Emergence of the IEEE 802.11ah protocol
150kbit/s possible at up to 1km
Chipsets to reach just 11m units by 2020, says ABI Research
If there was one clear take-away from this week's Broadband World Forum event in London, it was that the truly connected home is still a long way from reality. Compounding householder confusion and lethargy is the plethora of standards and technologies involved, many country-specific, not to mention a generally lacklustre approach from telcos.
Not so long ago we were all told to run Cat-5 Ethernet cable throughout our buildings, adding cable outlets next to those carrying power, TV and phone signals. Now though, we are in a wireless world, and no longer need our wires (although having a wired backbone certainly helps in ensuring your wireless router will cover more than a handful of rooms before running out of steam). Except there's more than one flavour of wireless to consider: ZigBee, Thread, Weave, Z-Wave, Bluetooth LE and so on, not to mention all the iterations of the IEEE 802.11 WiFi protocol
The added complication to home wireless standards is when these technologies try and expand and look to embrace wider IoT deployments.
The latest standard to emerge is the low power IEEE 802.11ah WiFi variant. The standard operates in the sub-1GHz license-exempt bands, rather than the 2.4GHz and 5GHz bands usually favoured by WiFi. As such, it works at greater ranges (the lower the frequency, the longer the wavelength and hence the further the reach – 150kbit/s at up to 1km). It also features a more IoT-friendly architecture, with power-saving mechanisms to support several years of battery life and support for up to 8,191 devices per access point. These enhancements should make it attractive to a range of IoT markets, not only the smart home, but also healthcare and fitness devices, and automation and control.
Breaking with backwards compatibility
However, the IoT connectivity space is becoming increasingly crowded and fragmented, while the decision to use sub-1GHz spectrum means devices will be incompatible with existing infrastructure such as popular and widespread 802.11a/b/g/n/ac routers. A separate gateway or new access point with an 802.11ah radio will be required. Yes, another one.
"The success or failure of 802.11ah will greatly depend on how long device designers and manufacturers are willing to hold back on developing products using alternative technologies and wait for the standard to develop," said Andrew Zignani, research analyst at ABI Research. "There are already strong and well-established low-power, low-cost wireless connectivity technologies available on the market, many of which are operating on the globally available unlicensed ISM bands. Tri-band devices supporting Sub-1GHz, 2.4GHz and 5GH will need to come quickly to the market if it is to have any chance of success."
ABI Research's latest report on low power WiFi and 802.11ah says that annual IC shipments are set to reach just 11 million units by 2020, four years after the appearance of the first chipsets expected in 2016. It also warns that recent delays in the standards development process will also need to be quickly resolved in order to ensure that the technology, which is already late to the rather busy and crowded party, has every chance of success.
"With Bluetooth and 802.15.4 technologies such as ZigBee and Thread gaining momentum in the smart home and other IoT verticals, it is becoming increasingly clear that any remaining issues will need to be quickly resolved in order to ensure that the window of opportunity for 802.11ah, which is already closing very rapidly, does not slam shut altogether," said Zignani. "802.11ah will find itself behind the latest developments in standalone chipsets, combo ICs, and IoT platforms of competing solutions, and likely at a higher cost."
One thing's for sure: don't believe the hype, anyone who says 2015 marks the dawn of the connected home just doesn't get it. And if you want expert evidence for that, then take a look at our video interview with Deutsche Telkom's Jon Carter (coming soon on our BBWF channel). Jon is a great supporter of the connected home (it's his job, after all) but is also a realist. He was working for Orange back in 2001 when the telco owned a house on the outskirts of Hatfield north of London, where they paid people to live alongside connected technologies. The project was closed some years later, yet the industry still hasn't cracked the connected home market.
And chances are that most telcos will miss it. Google won't though; it's latest router / home IoT gateway is evidence of its intentions. At least there's still time for other telcos to study what Deutsche Telekom is doing and come up with a sensible play – the real connected home market is still years away.
Email Newsletters
Sign up to receive TelecomTV's top news and videos, plus exclusive subscriber-only content direct to your inbox.