Cocktail of the day: IoT, Big Data and a splash of SDN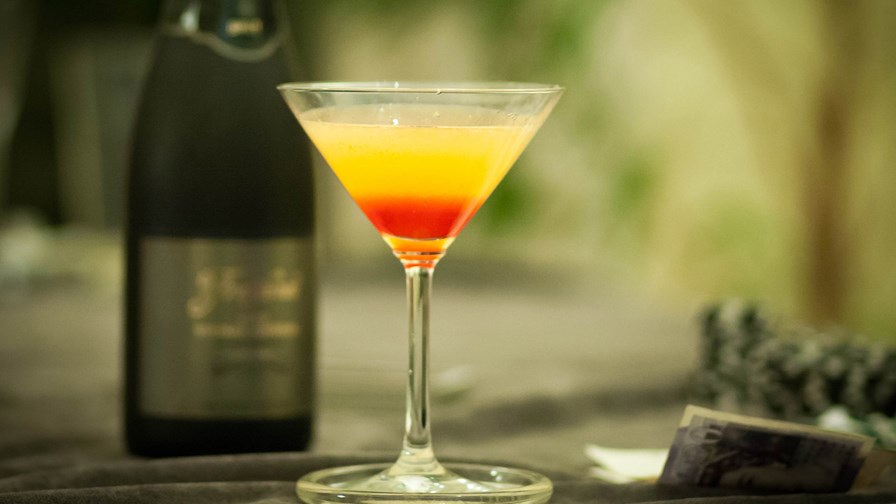 Here's another TLA (three letter acronym) to get used to: the IIC, the Industrial Internet Consortium. Established by AT&T, Cisco, General Electric (GE), IBM, and Intel in March last year, the IIC's mission is to develop and promote enabling technologies of the industrial use of the Internet. Open to all, the IIC is steered by GE, which is the biggest evangelist of the term "industrial Internet" and is already heavily invested in M2M and big data.
IIC member EMC announced this week that it is leading efforts on the latest IIC test-bed, called Infinite. The idea behind Infinite is to use Big Data to create completely virtual domains with SDN and makes it possible for multiple virtual domains to securely run across one physical network, thereby making it ideal for mission-critical industrial systems.
EMC has set up the €2 million test-bed in Ireland, in partnership with Vodafone and Internet eXchange of Cork. In the first phase, the partners will use SDN to connect three different data centres to make it appear as one single cloud. Following the completion of that work, the Infinite platform will be available to other potential partners to test projects that want to share secure data. Also contributing is the Cork Institute of Technology, the Irish Government Networks and Dublin-based PaaS firm Asavie.
"As the need for more dynamic systems continues to grow, organisations will turn to utilising mobile networks to connect to virtual systems," said Richard Soley, executive director of the IIC. "This test-bed is going to prove the viability of doing all this with systems that require the utmost security – such as those used by hospitals and emergency medical services."
In fact, the first test application, called Bluelight, will be for a use case that will connect ambulances to hospitals while en route, enabling the sharing of patient information via the hospital's network. This should result in hospital staff being better informed and up to speed when the patient arrives at the emergency room. Bluelight will also collect data on traffic patterns, road closures, and other navigation information that will help optimise a route for an ambulance.
"We are delighted to work with EMC in this exciting development," said Anne O'Leary, chief executive of Vodafone Ireland. "Vodafone is at the forefront of IoT technology at a global level and I am proud to see Ireland also taking a lead in pioneering the development of these new disruptive technologies. IoT has the potential to transform business in Ireland and we are excited to be in a position to provide companies with access to start developing their own IoT services."
Speaking a common language
The IIC has also this week published its Industrial Internet Reference Architecture document, which provides a common language for the elements of Industrial Internet systems and the relationships between them. This common language is intended to help developers decide which elements they need for their systems, enabling faster delivery of implementations.
"For the IoT to reach the predicted install base of 50 billion things by 2020, developers need to be able to connect and scale systems quickly," said Shi-Wan Lin, co-chair of the IIC Technology Working Group and principal engineer at Intel. "The Industrial Internet Reference Architecture has broad applicability across industrial and other IoT systems to drive that scalability and interoperability within the industry."
The reference architecture seeks to place existing and emerging standards into a common structure, making it easier to quickly identify gaps that need to be filled to ensure interoperability between components. The end goal would be the creation of community-driven global standards for security and privacy, interoperability, and connectivity.
"[This] is an important first step toward establishing new IoT capabilities in the industrial space, enabling developers to operate faster," said Bradford Miller, Senior Scientist at GE. "With the Reference Architecture, we are creating new ways to organise industrial applications that move toward a usage-driven, rather than a design-driven approach. We believe collaboration is essential to achieving Industrial Internet success."
Email Newsletters
Sign up to receive TelecomTV's top news and videos, plus exclusive subscriber-only content direct to your inbox.