Cisco unveils its IoT System, as the Wireless IoT Forum opens for business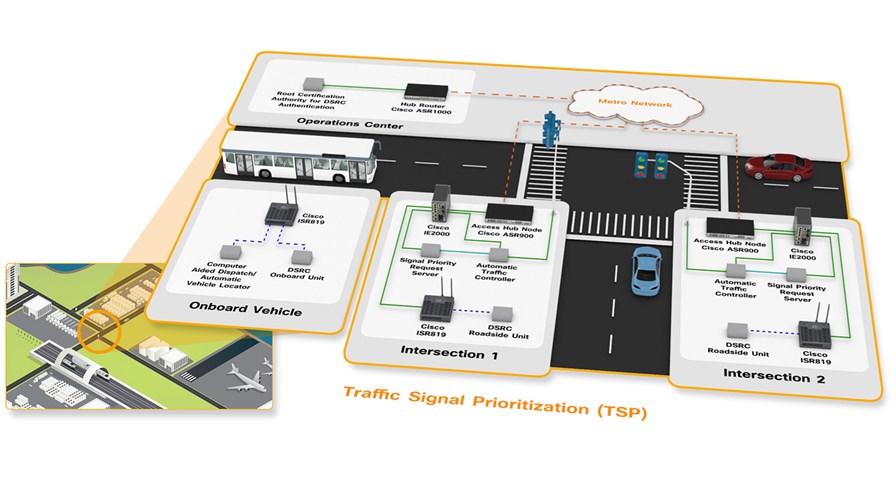 Cisco has announced its new IoT System, which it says addresses the complexity of digitisation around the Internet of Things with an infrastructure that is designed to manage large scale systems of diverse endpoints and platforms, and the vast amounts of data they create. Interestingly, it's not an IoE system, which suggests that just maybe Cisco is phasing out its insistence on using the term Internet of Everything. Maybe.
The Cisco IoT System comprises six technology elements, or pillars as the company calls them, that are designed to be combined together into a single architecture. These elements, which were jointly defined by Cisco and its partner Intel, are:
Network Connectivity
Fog Computing – a distributed computing infrastructure for the IoT
Security
Data Analytics
Management and Automation
Application Enablement Platform – a set of APIs for industries and cities, ecosystem partners and third-party vendors
Regards Fog Computing, Cisco predicts that 40 per cent of IoT-created data will be processed in the fog by 2018. Over 25 of Cisco's network products are enabled with Cisco's fog computing or edge data processing platform, IOx, which enables customers to analyze and manage data locally.
"The Cisco IoT System provides a comprehensive set of IoT technologies and products that simplify and accelerate the deployment of infrastructure for the Internet of Things," said Kip Compton, VP and GM of the IoT Systems and Software Group at Cisco. "This unique systems approach delivers a framework that makes it possible to deploy, accelerate and innovate with IoT."
Cisco estimates that 50 billion devices and objects will be connected to the Internet by 2020, yet today, more than 99 per cent of things in the physical world remain unconnected.
"IoT is a significant opportunity but one that needs interoperability and scale to fulfill industry predictions of billions of connected devices," said Doug Davis, SVP and GM of the IoT Group at Intel. "The IoT pillars, jointly defined by Intel and Cisco serve as a strong foundation for companies to build IoT solutions that can be seamlessly interconnected and achieve the scale that delivers value promised through IoT."
Wireless IoT Forum
Meanwhile, the Wireless IoT Forum has announced its founding members and board, which include Accenture, Arkessa, BT, Cisco, Telensa and WSN. The new forum's mandate is to remove fragmentation and drive consolidation around a minimal set of standards for both licensed and license-exempt wireless solutions. It also wants to develop a clear set of requirements through engagement with vertical end-users and a clear use-case driven roadmap for the ecosystem of vendors, developers and operators.
"The IoT market is gathering significant momentum around the globe, with new technologies and use cases being announced daily," said William Webb, CEO of the Wireless IoT Forum. "However the risk presented by fragmentation remains very real. Without widely-agreed open standards we risk seeing pockets of proprietary technology developing independently, preventing the benefits of mass-market scale."
The independent, not-for-profit organisation says it will work with relevant stakeholders to agree core requirements to accelerate understanding, standards development and consistent, supportive regulation. It will also work to promote and market wireless IoT to and for a wide range of players, from network operators to utilities and government, and from component manufacturers to vertical end users.
"As the success of the GSM standard in the mobile world showed, working to open industry standards is critical to creating the necessary situation for mass market success," said Mark Harrop, Director of Business Development with BT's mobile programme. "By aligning the complete value chain in defining and promoting these standards the Wireless IoT Forum is ideally suited to make the Internet of Things a success."
Email Newsletters
Stay up to date with the latest industry developments: sign up to receive TelecomTV's top news and videos plus exclusive subscriber-only content direct to your inbox – including our daily news briefing and weekly wrap.