China has M2M on a plate: wedge of government wodge helps would-be world leader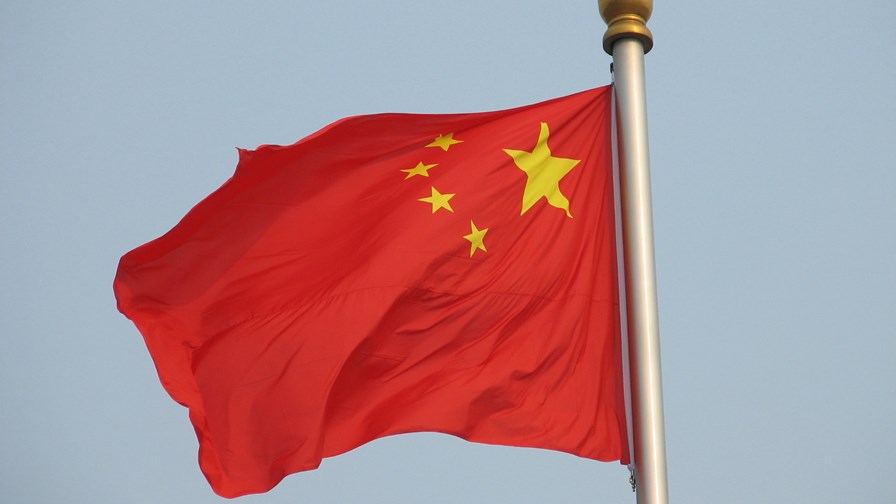 Huge smartphone user base and ambitious central planning make China the world leader in M2M

M2M and IoT being piloted in 202 'Smart Cities'

To realise ambitions, Chinese operators may invest in vertical sectors such as transport and utilities

US$24 billion invested in M2M so far - with more to come
A newly published research report from Ernst & Young says that the People's Republic of China (PRC) is leading the world in terms of machine-to-machine technologies and concludes that it will continue to do so as the sector is set to experience "explosive growth" over the next five years.
The report, "M2M in China: Opportunities to build on global leadership", notes that M2M is an essential component in enabling the Internet of Things (IoT) and says that several unique Chinese attributes and advantages, such as its huge smartphone subscriber base and the country's ambitious and wide-ranging national, regional and municipal plans for M2M (and IoT) will ensure China will maintain its global leadership in the field for a long time to come.
Steve Lo, a Greater China technology expert and Media and Telecommunications Market Segment Leader at Ernst & Young, commented, "Support from the Chinese Government and its mandate for China to become a nation of smart cities has been crucial to building the necessary critical mass for M2M to drive the country's future mobile internet era. Together, Chinese operators and the Chinese government have enabled the market to grow dramatically in a relatively short time, laying the foundation for further expansion and accelerated development of the IoT."
Smart City plans fostering uptake of M2M and IoT
As anyone in the comms industry anywhere on the planet is only too well aware, China plans ahead for the long term, it always has done and in this day and age M2M and IoT are no exception. Thus the government has a plan for a nationwide network of smart-cities and pilot M2M programmes are already underway in several parts of the PRC. They are providing China's telcos with a tremendous opportunity to gain experience in IoT (and get ahead of the rest of the world market) as their input is critical to the success of the massive project.
The E&Y report says that the energy and transport sectors will also gain big benefit from M2M as the new network technologies support and foster future market growth. Simultaneously, the report says, logistics, securities and health care, all of which are presently deploying and using M2M solutions to deliver services such as fleet management, asset tracking, surveillance and smart health, are gaining immensely from the new technologies. The report also forecasts that the wearables and connected-car markets will also grow markedly as a direct result of M2M and IoT.
Back in 2011, China's Ministry of Industry and Information Technology (MIIT) (in concert with the Ministry of Finance) has been allocating a special fund of RMB500 million per annum to support IoT initiatives and technologies while the Chinese government has selected a total of 202 cities, (including Beijing, Guangzhou, Hangzhou and Shanghai) to pilot smart-city projects with applications in vertical sectors including transportation, electricity, public safety and environmental protection.
Between now and 2021 IoT will be deployed widely in China and the E&Y report says that increasing investment in IoT will fuel further demand for M2M services, which, in turn, will boost overall market growth and the expectation is the M2M will become one of the key drivers of the future mobile internet era in China.
China's large-scale involvement in IoT dates from 2009 when the country's former prime-minister, Wen Jiabao introduced "Sensing China", an initiative to foster and promote sensor networks across the country. Thereafter the 2010 - 2015 Five Year Plan put the development of IoT at the top of the national agenda and then, in early 2012, the MIIT published its national plan for the IoT industry. Since then the Chinese government has dedicated the equivalent of more than than US$24 billion to the development of M2M and IoT.
The E&Y report also points out that despite official enthusiasm for and the resources being devoted to M2M by central government, success will not be guaranteed unless there is improved collaboration with third parties, alliances are struck with competitors and cross-sector partnerships are negotiated. It adds that China's telecoms operators will also have to make significant investments in vertical sectors such as transport and utilities.
As Holger Forst, Global Telecommunications Assurance Leader at Ernst & Young says, "To succeed in the long term, operators must also look at revamping their organisational model to increase agility. Engaging in partnerships and alliances is vital to delivering robust and innovative solutions. Pursuing acquisitions can also position service providers for a greater share of M2M industry revenues. Meanwhile, sharper focus on big data analytics also provides opportunities for further differentiation by delivering greater insights for customers."
Standards still a problem
The outlook for M2M and IoT in China is rosy but there are a couple of clouds on the horizon, perhaps the biggest being the issues surrounding standardisation. Standards are obviously a pre-requisite if M2M devices are to be compatible and interoperable but they remain complex and fragmented, varying across vertical industry sectors as well as national boundaries. Furthermore they have to apply across all the various elements that make up an elaborate value chain if costs are to be kept in check and technical integration problems obviated.
This fragmentation is an opportunity for China which wants its own standards to be accepted and adopted internationally but it is also a threat in that there are several bodies around the world working both independently and together on defining standards for the device, network and service layers of M2M. The China Communications Standards Association (CCSA) is just one of these organisations and for it's standards definitions to be accepted over and above those from the likes of Europe or North America is a big ask and likely to be a major stumbling block given that China has ambitions to be a global player in M2M and IoT.
Email Newsletters
Sign up to receive TelecomTV's top news and videos, plus exclusive subscriber-only content direct to your inbox.