Bluetooth adds mesh networking to boost its IoT credentials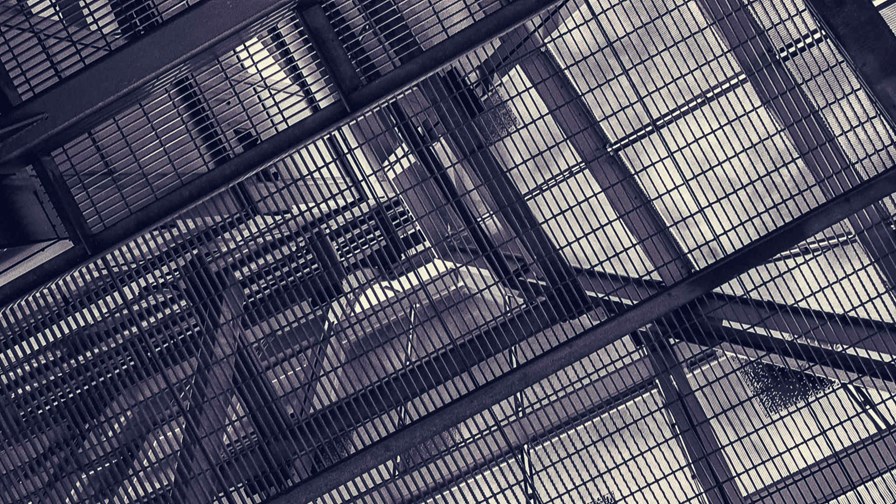 Bluetooth SIG adds mesh networking capability
Optimised for creating large-scale device networks
Qualcomm incorporates support for Bluetooth mesh on selected SoCs
ABI Research forecasts 5.5 billion Bluetooth devices by 2022
The Bluetooth Special Interest Group (SIG) has added support for mesh networking to the short-range wireless standard. The new mesh capability should enable "many-to-many" device communications and has been optimised for creating large-scale device networks. The SIG says that it is ideally suited for building automation, sensor networks and other IoT solutions where anything between tens and several thousand devices need to reliably and securely communicate with one another.
"By adding support for mesh networking, the Bluetooth member community is continuing a long history of focused innovation to help new, up-and-coming markets flourish," said Mark Powell, executive director for the Bluetooth SIG. "In the same way the connected device market experienced rapid growth after the introduction of Bluetooth Low Energy, we believe Bluetooth mesh networking can play a vital role in helping early stage markets, such as building automation and wireless sensor networks, experience more rapid growth."
The SIG is also promoting the benefits of multi-vendor interoperability that exists in the Bluetooth ecosystem. It says its full-stack approach defines the low-level radio up to the high-level application layer, ensuring all aspects of the technology are fully specified. It also says that multi-vender interoperability testing is conducted during the specification development process, not after specification release. And finally, it reminds us that Bluetooth has a twenty year history of delivering qualification tools and processes needed to ensure multi-vendor interoperability.
So why should developers select Bluetooth technology for their IoT solutions, and in particular, the new mesh variant? The SIG says that a mesh network built using Bluetooth technology can support additional services, such as asset tracking and way finding. Plus, the Bluetooth ecosystem provides the best enabling technology, along with the tools and services to reduce the ever-important time to market. Oh, and Bluetooth is a "trusted global brand that stands for simple, secure wireless connectivity".
"Within the building automation market, there is a growing focus on connected lighting and the role it can play as a platform for providing automation services throughout a facility," said Szymon Slupik, president and CTO of Silvair and chairman of the mesh working group within the Bluetooth SIG, giving an example of how this could work in practice. "A smart lighting platform built on top of Bluetooth mesh networking can also support asset tracking, point of interest, and way-finding services. These value-added capabilities are part of why we believe Bluetooth is an ideal technology for enabling a mesh network."
The Bluetooth mesh networking specifications, as well as the tools required to qualify Bluetooth products with mesh networking support, are now available at the Bluetooth website. Bluetooth mesh networking operates on Bluetooth Low Energy (LE) and is compatible with core specification version 4.0 and higher.
Bluetooth and the IoT market
"Mesh networking represents a new phase in Bluetooth's evolution and will be a critical enabler of its transition from a personal area network and pairing technology towards a more scalable, robust, low-power IoT connectivity solution with the ability to connect to the things around us," said Andrew Zignani, Senior Analyst at ABI Research.
He adds that mesh network topology helps to overcome the obstacles and shortcomings of conventional hub-to-spoke technologies, including range limitations, limited network sizes, and unreliability, and can help to create more intelligent and reliable wireless sensor networks that span greater distances and cover a wider area. As well as the cited uses of building automation and associated sensing, its introduction could open up new opportunities in areas not normally associated with Bluetooth and where competing wireless connectivity solutions have already gained market traction."
ABI Research forecasts annual Bluetooth device shipments will reach over 5.5 billion by 2022, boosted by mesh networking and recent improvements in range, throughput, and broadcast capacity.
Qualcomm has already announced support for the Bluetooth mesh networking standard with its new SIG mesh implementation and evolution of its current commercial CSRmesh platform. Qualcomm Bluetooth mesh is planned to be supported on all of Qualcomm's future generations of Bluetooth LE connectivity system-on-chips (SoCs), with engineering samples available now and commercial availability planned for September.
"We've been a champion of mesh for Bluetooth for several years now and have worked closely with the Bluetooth SIG to help bring about the standardisation of Bluetooth mesh," said Joseph Bousaba, VP and product management at Qualcomm Technologies. "The arrival of the Bluetooth SIG's mesh technology is a significant step towards industry standardization and adoption and will help bring interoperability to Bluetooth devices and new use cases like lighting, indoor positioning and asset tracking for the IoT."
Email Newsletters
Sign up to receive TelecomTV's top news and videos, plus exclusive subscriber-only content direct to your inbox.