Asia-Pacific to lead the growth in IoT spending, with adoption spread across multiple verticals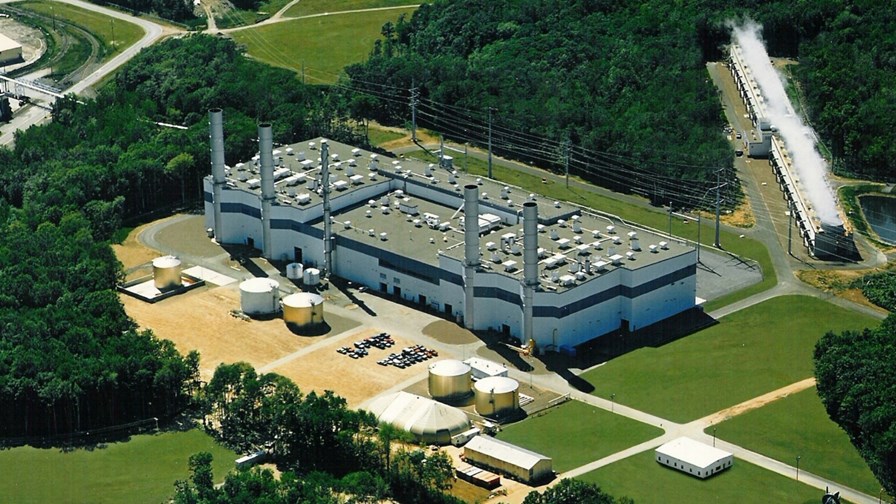 17.0% CAGR growth for IoT spending worldwide in next five years
Spending to reach $1.3 trillion by 2019
Asia-Pacific to account for 40% of spend in 2015
Connected vehicles a key vertical sector
A new report from research firm IDC suggests that worldwide spending on the Internet of Things (IoT) will grow at a 17.0 per cent compound annual growth rate (CAGR) from $698.6 billion in 2015 to almost $1.3 trillion in 2019. Breaking down the analysis on a regional basis, it is Asia-Pacific that is set to lead the growth in IoT spending, with more than 40 per cent of the worldwide total (i.e. over $280 billion) coming from this region in 2015. North America and Western Europe are the second and third largest regions respectively with combined spending of more than $250 billion in 2015.
However, whilst Asia-Pacific will account for the largest share of spending, it will be Latin America that will record the largest percentage increases in IoT spending over the five-year period at 26.5 per cent CAGR, followed by Western Europe, and Central and Eastern Europe. According to IDC, the Asia-Pacific region's solid IoT spending outlook builds on three dynamics:
developing countries' technology investment needs are not fully met with traditional IT, which is allowing IoT investments to accelerate;
government investments in infrastructure development and local business modernization, in China, India and the Philippines for example, are incorporating more and more IoT elements;
a burgeoning new consumer class is accelerating expenditures in goods and services, including those with IoT components
Switching from a geographic view to a vertical industry one, IDC believes it will be the Manufacturing and Transportation sectors that will lead the way in worldwide IoT spending with 2015 totals of $165.6 billion and $78.7 billion respectively. However, over the next five years, the industries forecast to have the fastest IoT spending growth will be Insurance (at 31.8 per cent CAGR), Healthcare, and Consumer. In fact, the Consumer IoT market is expected to be the third largest IoT spending category by the end of the forecast period.
"Manufacturing and Transportation are both a good fit for IoT deployments," said Vernon Turner, SVP and IoT Research Fellow. "Both industries have been connecting their supply chains, products, customers, and even workers for some time now, and really embrace the value of business outcomes."
It is already becoming apparent that because IoT is being applied in many different ways across industries, the fastest growing use cases vary from region to region. IDC points to the following regional differences between vertical industry deployments and spending:
Central and Eastern Europe and the Middle East and Africa: the fastest growing IoT category is smart buildings, where IoT technology that uses advanced automation and integration is being used to measure, monitor, control, and optimise building operations and maintenance;
Latin America: the fastest growing IoT category is maintenance and field service, where service data is automatically measured, recorded, and transferred remotely from the field for monitoring and use by technicians;
Asia-Pacific: insurance telematics is being used to monitor driver behaviour through a vehicle-mounted device and the data is rapidly being employed as a means of determining insurance policies and rates;
North America: in-store contextual marketing is growing rapidly as retailers seek to capture continuous, real-time streams of data from mobile devices, online customer activity, in-store WiFi routers or beacons, and video cameras in order to gain insight into customer behaviour and desires.
In addition to the above IoT use cases, IDC highlights connected vehicles as being among the fastest growing use cases across five of the six geographic regions – although as the company points out, connected vehicles is a broad category that includes emergency calls, infotainment, security, vehicle-to-vehicle (V2V), and vehicle-to-infrastructure (V2I) communications.
The Power of IoT and Big Data
A sector that is not highlighted by IDC is power generation, although could be set to change. GE has announced that its Digital Power Plant solution has signed up 15 customers over the past 90 days to the Predix secure cloud-based platform, with software-related bookings of $100 million. Customer recognition of the value of a "connected utility" and digitising existing and new power plants has led the Power business to be the fastest growing part of GE's digital execution.
"GE's software solutions are unlocking the power of 'big data' for the global power generation industry through the convergence of advanced computing, data analytics, low-cost sensing and new levels of connectivity," said Dick Ayres, general manager of GE's Power Services Software Solutions. "These Industrial Internet capabilities are positioning plant and fleet operators to harness and monetise their data in ways like never before. Our new software suite of solutions, which we call 'Digital Power Plant' can help operators potentially save millions of dollars by giving them greater real-time awareness of their equipment condition and enhanced operational readiness."
GE believes that the central generation of energy may account for as much as 95 per cent of the energy mix by 2025 and as a result is positioning its Digital Power Plant solution to help its customers transform into connected utilities, harnessing IT to optimise the underlying infrastructure that generates electricity. Across the power industry today, the expected benefits will equate to up to $75 billion in savings. GE's Industrial Internet applications are powered by the Predix platform, built specifically to support the scale and requirements of industrial data. It also includes security and governance built in to allow developers to quickly build, test and deploy applications for highly regulated industries.
Email Newsletters
Sign up to receive TelecomTV's top news and videos, plus exclusive subscriber-only content direct to your inbox.