3GPP backs the GSMA's plan for LPWA technology – or does it?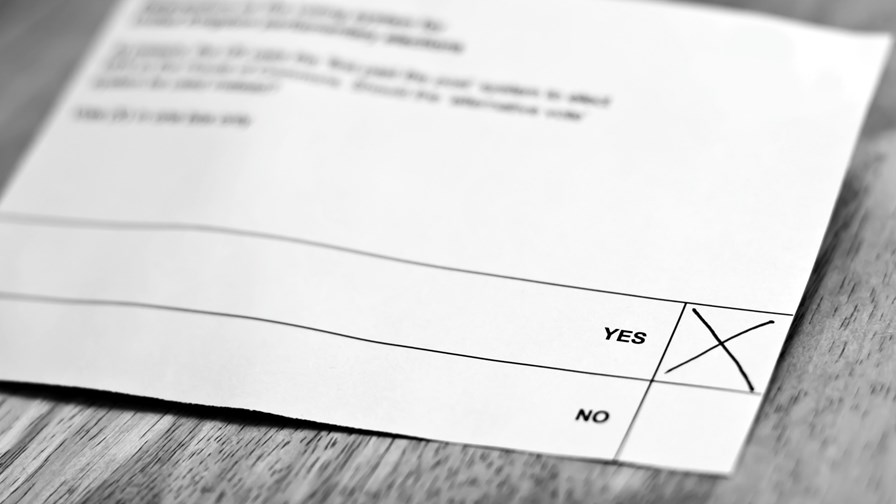 The GSMA appears to have jumped the gun on LPWA standards
NB-IoT, EC-GSM and LTE-MTC set for licensed trials next year
Open IoT Labs will develop and test LPWA technology
Commercial operations expected later in 2016
The GSMA today announced that technology standards for the emerging Low Power Wide Area (LPWA) market "have been accepted by 3GPP", the influential cellular standards group. Not according to the 3GPP though, who informs TelecomTV that they "are still working on the IoT items". The standards are plainly not ready, and the first 3GPP Specification for NB-IoT is not expected until the 3GPP RAN NB-IoT ad-hoc Meeting in January in Budapest.
According to the GSMA, industry alignment over common standards for Narrow Band IoT (NB-IoT), Extended Coverage GPRS (EC-GPRS) and LTE Machine Type Communication (LTE-MTC, formerly known as LTE-M) will enable operators and their partners to play a more significant role in the IoT/M2M market.
Machina Research estimates the market available to LPWA provider will be worth $589bn by 2020, or approximately 47 per cent of the overall M2M market. Separately, Beecham Research suggests LPWA network will provide 26 per cent of the total IoT connectivity market with over 345 million connections by 2020.
How ever you cut it, it's a huge market potential. Yet according to IDC, cellular networks will support only a subset of IoT connectivity – Berg Research suggests pure cellular IoT devices (mainly 2G and 4G) will grow at a CAGR of 20 per cent to reach just 240 million units by 2020. And this is the reason why the GSMA and its operators members are looking to integrate the alternative unlicensed LPWA technologies with their own licensed cellular networks. (It is also worth noting, as an aside, that most predictions for the 5G world of the next decade foresee a merger between licensed and unlicensed technologies, with users experience no difference to their service – no more manual switching between cellular for WiFi).
The LPWA technologies that the GSMA is discussing are set for publication in 3GPP Release 13, and would all be delivered through licensed spectrum. However, EC-GPRS is not actually in the 3GPP's work plan, and instead cellular IoT support will fall under Extended Coverage GSM (EC-GSM) or the rather convoluted CIoT_EC_GSM.
On Wednesday, GSMA Executive Director Shane Rooney issued a plea to 3GPP members, requesting that NB-IoT, EC-GPRS and LTE-MTC be agreed by the industry and be standardised for 3GPP Rel-13. All three are required as "some technologies are better at addressing particular LPWA use cases", he explained.
Mobile IoT Initiative
The GSMA wanted the 3GPP to agree on this, so that it could push ahead with work on its Mobile IoT Initiative, which is supported by 26 of the world's largest mobile operators, OEMs, chipset, module and infrastructure companies. Having now convinced itself that it has got its wish (although as we have already stated, this appears to be a little presumptive on the part of the GSMA), the association hopes to implement multiple global pilots in early 2016, with full commercial solutions starting later in the year. Also, the GSMA will host the aforementioned 3GPP RAN NB-IoT Meeting in Budapest, "to work towards finalising the details of the agreed NB-IoT standards" (there's that word "agreed" again… and whose standards exactly? It was all going so well until this morning).
"This is an important step in enabling operators to deliver industry standard solutions by extending their existing high-quality managed networks, service platforms and world-class customer management capabilities," said Alex Sinclair, Acting Director General and CTO of the GSMA. "The LPWA market is a high-growth area of the IoT and represents a huge opportunity in its development. A common and global vision will remove fragmentation, accelerate the availability of industry standard solutions and help the market to fulfil its potential."
The Mobile IoT Initiative also now has the support of the recently announced NB-IoT Forum, that counts China Mobile, China Unicom, Ericsson, Etisalat, Huawei, Intel, Nokia, Qualcomm, Telecom Italia, Telefonica, Vodafone and, yes, the GSMA amongst its members. The aim of the Forum is to create global ecosystem for NB-IoT technology and develop "Open IoT Labs" to develop and accelerate the commercial availability of LPWA technology.
"This is a critical milestone and I'm delighted that 3GPP has reached agreement on the technology," said Luke Ibbetson, Vodafone Group Research and Development Director and Chair of the NB-IoT Forum. "The Forum will now support the industry in building an end to end eco-system and preparing for global deployment of this compelling new capability."
Meanwhile, as my colleague Ian Scales writes today, the Weightless SIG announced this week the availability of its Weightless-P technology for ubiquitous LPWA IoT connectivity, with a two-way wireless link, adaptive data rates up to 100kbit/s, and built on scalable cellular-inspired network technology.
Email Newsletters
Sign up to receive TelecomTV's top news and videos, plus exclusive subscriber-only content direct to your inbox.