Intel moves in on Altera with a $16.7 billion all-cash deal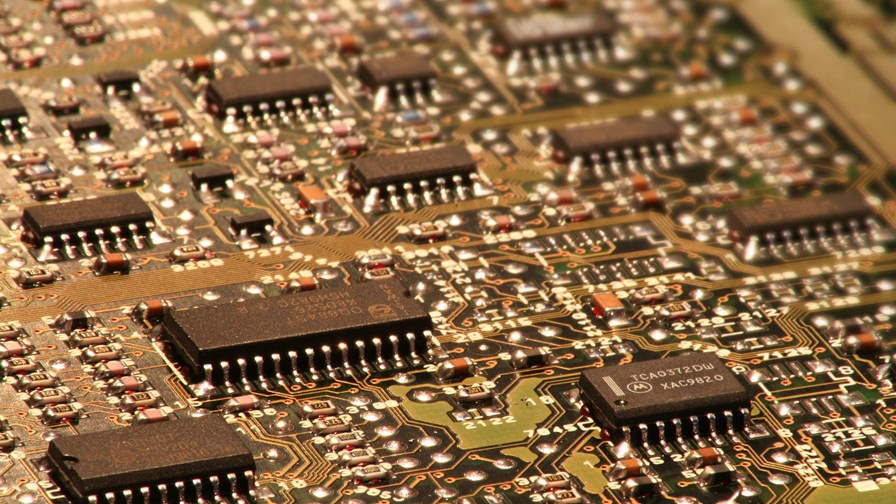 Intel is to buy semiconductor company Altera for around $16.7 billion in an all-cash deal.
According to Intel CEO, Brian Krzanich: "Intel's growth strategy is to expand our core assets into profitable, complimentary market segments. With this acquisition, we will harness the power of Moore's Law to make the next generation of solutions not just better, but able to do more."
Altera, headquartered in Singapore but with a sizeable presence in San Jose, California, makes Programmable Logic Devices (PLDs) and complex digital circuits - specialised chip designs that would enable Intel to move beyond its ubiquitous "Intel Inside" semiconductors for personal computers and tablet devices and into the realm of the reconfigurable.
The proposed buy-out has been an on/off affair with previous and tentative takeover talks having been held back in March. Sources say the buyout foundered then because Altera turned down an Intel offer of $52 a share. It seems Intel has now upped the offer to the $54 a share that Altera was seeking in the first place. The price is a 15 per cent premium on Altera's share price as at the close of the markets on Friday evening last.
At least, that's one version of events. The other is that following poor Q1 results when Altera's earnings fell considerably below analysts expectations, a powerful and restive institutional investor, TIG Advisors, began publicly to agitate for Altera's senior management to restart negotiations with Intel.
If the deal does go through, (and we should know for sure one way or the other by the end of the week) the acquisition will be yet another example of consolidation in the microchip industry as major players seek to be able to offer even greater economies of scale and more diversified technology offerings as cloud, data centres, M2M and the IoT begin to make a major impact.
Thus, consolidation is the order of the day: in March NXP bought Freescale for $12 billion and only last week Avago Technologies paid some $36 billion for Broadcom. Meanwhile and elsewhere, Shanghai-based Summitview Capital is to buy ISSI for $640 million and Lattice Semiconductor has already paid $600 million for Silicon Image.
Intel is world-renowned for the 'standard' chips it fits into so very many personal computing devices and servers. They are utterly ubiquitous but also pretty inflexible. In general terms performance of the chips is a given and, once embedded it is very difficult and expensive to achieve even a minor software-based tweak.
Altera's field programmable gate arrays (FPGAs) use a lot less power than Intel chips and do not provide the same high levels of consistent performance but they are much more flexible and can be adapted and programmed in situ to perform different functions.
As the markets change and cloud technologies enable potentially highly lucrative emergent sectors such as M2M and IoT Intel is seeking strategically to change its approach to changing times and circumstances Huge cloud computing centres are now a major part of Intel's business even as the proliferation of smartphones is just beginning to reduce demand for "Intel Inside" personal computers.
Shares in Altera rose 4 per cent in after-hours trading in New York whilst Intel stock climbed by 1.3 per cent to $34.46.
Brian Krzanich, Intel's current CEO, has seen his company's share value rise by 47 per cent since he took over two years ago. Intel is now worth $160 billion but the company is yet to make a significant mark in the global mobile comms sector. The purchase of Altera (the biggest made to date by Intel) can be seen as part of a two-pronged growth strategy that looks first to the data centre and then, secondly, to the mobile sector, again via an acquisition.
And what might that acquisition be? Well, whisper it not in Gath, but scuttlebutt has it that Qualcomm could be a target and activist investors led by Jana Partners are putting increasing pressure on Qualcomm to make a deal to make them some big money. Stranger things have happened.
Email Newsletters
Stay up to date with the latest industry developments: sign up to receive TelecomTV's top news and videos plus exclusive subscriber-only content direct to your inbox – including our daily news briefing and weekly wrap.