New CEO of HPE will arrive in Barcelona with a smile on his face, a spring in his step and coffers full of corporate cash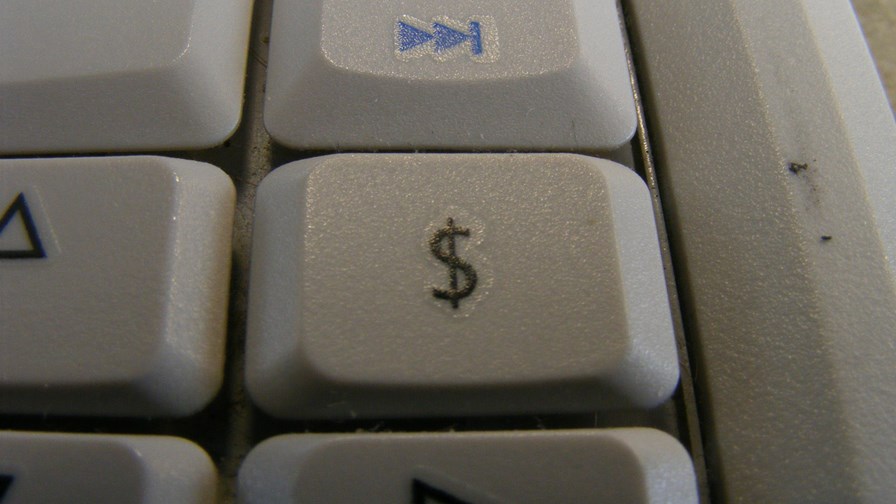 Antonio Neri riding high on better than expected Q1 figures
Revenues up 11 per cent year-on-year
Net income grows by 490 per cent
Will "double-down" on HPE Next strategy to save yet more costs
As Antonio Neri, the new CEO of Hewlett Packard Enterprise (HPE), steps aboard the executive jet this weekend for his flight across the Atlantic to Barcelona and his appearance at the GSMA's Mobile World Congress 2018, he will be reflecting, with considerable satisfaction, on the excellent set of financial figures the company reported yesterday. They show that for the quarter ended January 31, 2018 HPE's performance well exceeded Wall Street's expectations with the company posting revenues of US$7.7 billion, up by a full 11 per cent year-on-year. Compared to the same period a year ago, HPE's profits have improved five-fold.
The good news couldn't have come at a better time for Antonio Neri as he prepares to dip his toes into the fervid maelstrom that is MWC. With the immediate pressure off the financial front the new CEO will be able fully to concentrate on telling the story of how telcos, service providers and network operators can capitalise on the massive new opportunities afforded by digital transformation.
In addition to the 11 per cent upturn in revenues HPE also reported that net income, at $1.5 billion, had risen by an incredible 490 per cent (!!) on the comparatively paltry $300 million achieved in Q1, 2017. And the good news doesn't end there, "hybrid IT" revenues (that's data centres and cloud technologies and equipment) grew by 10 per cent to $6.3 billion while data centre networking revenues shot up by 27 per cent and storage revenues rose by 24 per cent. Meanwhile, compute revenues grew by 11 per cent.
Meanwhile, "Intelligent Edge" revenues (from the non-data centre arm of HPE) increased by 9 per cent to $620 million. Elsewhere revenues from the Aruba line of HPE products also grew by 9 percent and Aruba services by 6 per cent. Back in 2015, what was the HP (rather than the HPE we know today) paid $3 billion to buy Aruba Networks which manufactured wireless data networking equipment used in corporates and enterprise environments. The acquisition is generally regarded to have been a good move on HPE's part.
Finally, HPE's revenues from Financial Services accounted for $888 million, an 8 per cent increase on the same quarter in 2017. The unalloyed good news saw earnings per HPE share hit $0.34, massively up on analyst's estimates of $0.22. HPE's share price rose by 12 per cent to $18.39 in after-hours trading.
Commenting on the much better than expected results in a conference call last night with Wall Street, Mr. Neri said, "Today was my first quarterly earnings report as the CEO of HPE. Overall, I'm pleased with the results. We had good growth, a very balanced performance across the three segments. This [the Q1 result] is an opportunity to establish a new culture and architect the company from the ground up. What I learned is you can do more, push more ... We would not be here if it was not for Meg's leadership in the last six-and-a-half years. She put us on a great path. My opportunity here is to accelerate our strategy."
Meg Whitman, Antonio Neri's predecessor, was appointed CEO of HP on September 22, 2011 and stepped down as CEO of HPE on February 1 this year. In 2010 Ms. Whitman ran as a Republican candidate for the Governorship of California and lost to Jerry Brown. When Donald Trump received the party nomination to be the Republican presidential candidate in 2016, Meg Whitman endorsed the Democrat nominee, Hilary Clinton. Persistent rumours have it that Ms. Whitman retains strong political ambitions.
Gather ye rosebuds while ye may
Mr. Neri credited part of the strong upturn in HPE's fortunes to the recent US tax reforms which, he said, "will provide easier access to off-shore cash" and that will foster further investment in employees and increased shareholder returns. The CEO also stressed that the HPE portfolio of products and solutions is "stronger than ever." He cited as examples the Q1 announcement of a number of new software-defined, services-led solutions that are changing the way IT is purchased, consumed and managed.
"In December we launched HPE GreenLake, a suite of pay-per-use solutions available for top customer workloads", he said, adding, "We also launched HPE Onesphere, a software management platform that lets customers deploy, operate, and optimise on-premises private cloud environments and public cloud capabilities through a simple, unified experience and, inNovember, we announced the world's most scalable and modular in-memory computing platform, called HPE Superdome Flex, and an innovative enterprise-grade blockchain-as-a-service solution."
The CEO also cited the company's HPE Next strategy, the radical three-year plan to reorganise and modernise all of HPE's structure, processes, organisational design and investments whilst, simultaneously, "optimising" staffing levels and keeping a hammerlock on overheads to "make the company relevant again", "and to ensure that a smaller, nimbler, go-forward company is set up to win in the markets where we compete". Antonio Nari says HPE Next is so successful that he is going to double-down on it and place further cost-cutting at the top of his strategic agenda.
In recent years HPE has been riven by a series of reorganisations and since HPE Next was announced some 5,000 jobs have gone (that's a tenth of the company's workforce) and more redundancies are expected.
Acknowledging the old adage that "one swallow doesn't make a summer", Mr. Neri emphasised that the excellent Q1 results will probably not be replicated in subsequent quarters this year. Wisely tempering already over-inflated expectations on the part of Wall Street analysts he said, "We do not expect this rate of growth to continue, given tougher compares in the second half of the year, but the go-to-market changes we have made and our current portfolio mix have put us in a strong position.
However, in Barcelona next week, Antonio Neri will be able to capitalise on good news and great results. Whether, in the end, that will be seen as a matter of making hay whilst the sun shines or laying down the foundations for continued growth and even greater success will become apparent as the year progresses.
Email Newsletters
Stay up to date with the latest industry developments: sign up to receive TelecomTV's top news and videos plus exclusive subscriber-only content direct to your inbox – including our daily news briefing and weekly wrap.