Europe promotes ICT for assisted living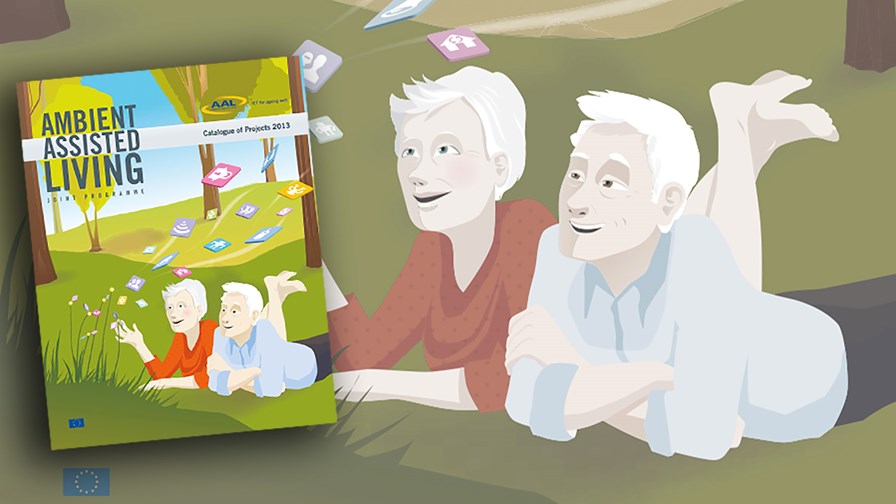 In advance of September's Ambient Assisted Living (AAL) Forum event in Romania, the organisation has this week published and updated catalogue of its many projects under its Joint Programme scheme. The AAL JP, which has reached the end of its initial six-year duration, has a total budget of €700 million, of which 50 per cent is public funding from the 22 AAL Partner States and the European Commission, with the balance comprising private funding from participating organisations.
The objective of the AAL JP is to enhance the quality of life of older people and strengthen the industrial base in Europe through the use of ICT. Its main activity is to request and compile proposals for research, development and innovation projects in the field of "ICT for Active and Healthy Ageing". The programme co-funds and supports projects, and organizes an annual European forum to showcase solutions.
AAL is ICT-enabled independent living by using products and services for better lives and functional capability of older adults to promote a healthier lifestyle and to support carers, families and care organisations. It is broadly speaking about older adults and people who take care of them, who will have an existing requirement for ICT solutions dependent on their lifestyle, physical or mental health, now or in the future.
The AAL JP projects are underpinned by the principle of independence, which it defines not only in terms of physical non-reliance on a carer or health care professional, but also encompasses psycho-social principles of choice, autonomy and control that the person and carers are assigned in the management of their lives.
Five separate areas of AAL have been funded to date. The first looked at the use of ICT for the prevention and management of chronic conditions of elderly people, the second was for r the advancement of social interaction of the elderly, and the third looked at older people's independence and participation in the 'self-serve society'. The fourth looked at ICT-enabled mobility solutions, whilst the fifth looked at ICT solutions for the self management of daily life activities of older adults at home.
The PDF catalogue comprises a wealth of information on around 120 projects, and is essential for any telco looking at the growing sector of assisted living.
The annual AAL Forum will next be held in September in Bucharest, Romania. Its purpose is to exhibit and demonstrate existing or developing ICT solutions – whether products or services – promote networking within the community, foster the interest of other sectors in the field of AAL, provoke debate and discussion on various topics and highlight new or emerging developments in the area to inform the AAL community.
Email Newsletters
Sign up to receive TelecomTV's top news and videos, plus exclusive subscriber-only content direct to your inbox.