What's up with… Verizon, Deutsche Telekom, Vodafone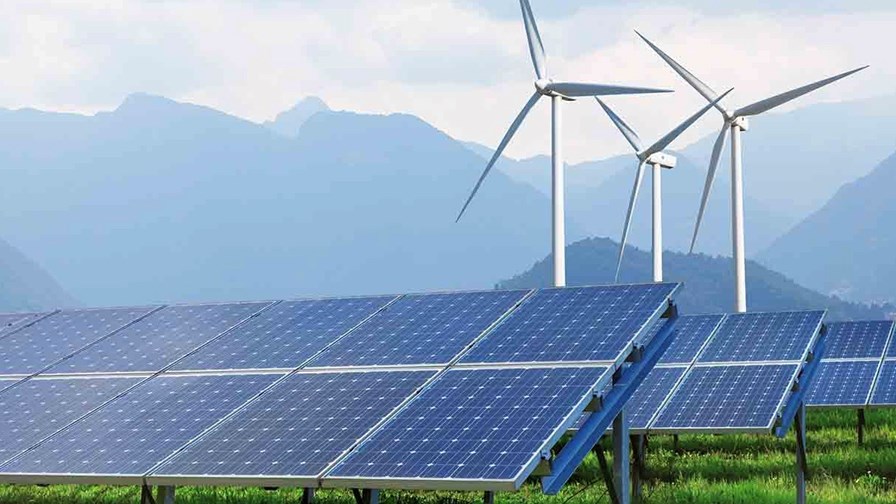 Verizon strikes more renewable energy deals
Deutsche Telekom hits next-gen voice platform milestone
Vodafone rumoured to be prepping job cuts
In today's industry news roundup: Verizon has reached four new long-term agreements to source renewable energy to power its networks and operations; Deutsche Telekom now has 10 million users connected to its multi-vendor next-generation IMS platform; rumours swirl of impending job cuts at Vodafone, which is looking to reduce its opex; and more.
Verizon has upped its sustainability credentials by making four new agreements to purchase up to 410 megawatts (MW) of renewable energy capacity. With these new long-term commitments, the US telecom surpasses its total projected capacity of energy from renewable sources to more than 3 gigawatts (GW). Its total capacity is equivalent to around 8.4 million megawatt hours (MWh) of annual electricity production, which it has estimated to be enough to power more than 700,000 homes for a year. Matt Ellis, EVP and CFO at Verizon, argued the company is "among the leading corporations in the US in buying renewable energy," as well as in a prime position when it comes to green financing, having issued green bonds totalling $4bn to invest in renewable energy. The operator's goal is to be net zero in its Scope 1 and Scope 2 (direct, operational) emissions by 2035. Read more.
Deutsche Telekom says more than 10 million voice service users in Germany have been migrated to its Next-Generation IP Multimedia Subsystem (NIMS) platform. "With the launch of our NIMS platform, we have implemented a game-changing level of lifecycle automation for all telco cloud and payload components," noted Abdu Mudesir, who is now CTO of Telekom Deutschland as well as being group CTO at Deutsche Telekom. "This enables Deutsche Telekom to validate and deploy new software for our customers in a few days, or soon even minutes, instead of weeks – thanks to our great team and ambitious partners," added Mudesir. Those partners include Juniper Networks (the prime integrator), Mavenir, Metaswitch, Hewlett Packard Enterprise, Lenovo and Red Hat. Read more.
Vodafone is lining up hundreds of job cuts as part of the plan announced last November to cut its operating costs by €1bn over the next three years, the Financial Times has reported (subscription required). The operator is under pressure from investors to improve its financials and simplify its portfolio. Such pressures resulted in the resignation of Nick Read as CEO late last year: The operator is currently searching for his permanent replacement and has been revamping its top team in the past few days in an effort to help settle the ship.
Zain Group, which operates in seven countries in the Middle East and Africa, has announced that its unit in Iraq has agreed to sell and lease back 4,968 towers to Dubai-based tower operator TASC Towers Iraq for $180m. The 15-year deal also includes offloading the management rights of the telco's passive infrastructure, as well as a commitment by TASC Towers Iraq to expand the tower network across the country, including to build 198 new tower sites within the next 12 months. Zain Iraq will keep its active infrastructure, which includes wireless communication radios, antennas and intelligent software. This move comes in addition to similar sales it has previously made in Jordan, Kuwait and Saudi Arabia. According to the company, this will enable it to "laser focus" on its core business and customers. Find out more.
Analyst company GlobalData has forecast testing times for telecoms network operators this year. Rising inflation and costs, as well as "new aggression from D2C [direct-to-consumer] OEMs, disruptive broadband plays and decentralised content models" will impact operators' ability to meet their profitability and ESG goals, explained Emma Mohr-McClune, chief analyst and practice lead for telecoms at GlobalData, in the latest report from the research house. GlobalData predicted that telcos will continue their 5G network deployment efforts and that fixed wireless access (FWA) will remain "a point of emphasis". However, as fibre rollouts are set to "continue apace… the window for 5G FWA to maintain a disruptive presence could prove shorter lived". Applications based on extended reality (XR) are expected to see "a significant boost", while in the devices segment, expectations point to increased availability of eSIM-only smartphones and more wearable innovations. In terms of content, GlobalData predicted what it dubs "a consumer 'metaverse winter' in 2023" as investors and software developers begin "rethinking their former investment enthusiasm and scale back ambitions to specific, more easily monetisable XR use cases and partnerships, particularly with OEMs". Find out more.
Ethio Telecom, the state operator in Ethiopia, has reported what it described as "outstanding results" for the half of its fiscal year from 1 July 2022 to 31 December 2022. Its revenue for the period rose nearly 20% year on year to 33.8bn Ethiopian birr (ETB) (US$627.1m), with mobile voice accounting for nearly half of its total revenue, followed by internet (28%), international business shares (8.4%) and other sources. Its subscriber base increased by 15.1% to 70 million in total, while subscriptions to its financial service, Telebirr, surpassed 27 million in the six-month period. Ethio Telecom explained its results were thanks to efforts in network expansion and optimisation, as well as improving the experience for customers.
The Alliance for Telecommunications Industry Solutions (ATIS) has signed a memorandum of understanding (MoU) with the O-RAN Alliance to "further both organisations' mutual objectives to advance the industry towards more intelligent, open, virtualised and global standards-compliant mobile networks". ATIS president and CEO, Susan Miller, noted: "This agreement with the O-RAN Alliance brings the power of ATIS's 3GPP leadership and its contributions to the continued evolution of 5G, coupled with ATIS's leadership for 6G and beyond as part of its Next G Alliance, to advance the development of Open RAN technologies. The MoU combines the forces of ATIS and the O-RAN Alliance to connect the present to the future for the Open RAN ecosystem, advancing the promise of a robust Open RAN marketplace." Read more.
- The staff, TelecomTV
Email Newsletters
Stay up to date with the latest industry developments: sign up to receive TelecomTV's top news and videos plus exclusive subscriber-only content direct to your inbox – including our daily news briefing and weekly wrap.