News brief: Caban Systems raises $51m for global telco decarbonisation push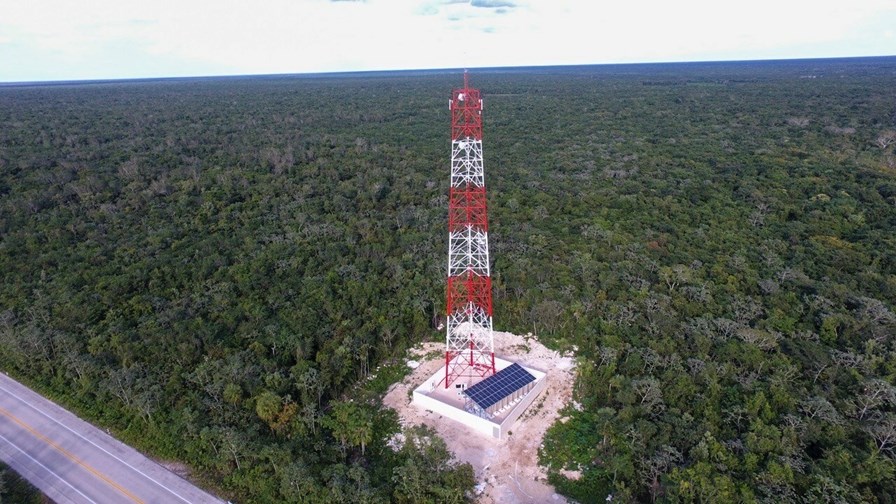 Caban Systems wants to decarbonise critical telco infrastructure
A new financial injection will be used for its global expansion ambitions
Its solutions claim to reduce carbon footprints and energy costs through lithium-ion storage and AI-driven monitoring
US-based energy storage solutions provider Caban Systems unveiled plans to take its telco network decarbonisation solution to a broader international market, as it raised fresh funding to aid operators worldwide in their goal to be more sustainable and reduce spending.
With a presence in the Americas already, the company claims its "next-generation renewable energy solutions" for critical infrastructure in remote and off-grid locations are capable of reducing mobile network operator and tower company opex costs. The solutions use its proprietary lithium-ion energy storage technology, energy-as-a-service offering and artificial intelligence (AI)-enabled software for remote monitoring.
Caban Systems was founded in 2018 and has been providing its solutions to some of "the world's largest telecommunications companies", powering more than 500 sites in ten countries, and more than 1,400 sites in the Americas. Furthermore, it claims that its renewable energy solutions have saved its telco customers more than 6,400 metric tonnes of carbon emissions, while operating costs at sites have dropped by between 40% and 70% on average through lower diesel consumption and grid dependency.
Now, in response to growing demand in the telco industry (among many others) to reduce carbon footprints, the company plans to expand and has raised $51m in a Series B funding round, led by investor BCP Ventures with participation from Ontario Power Generation Pension Fund, Ember Infrastructure, Portfolia and Inspiration Ventures. Caban System's total fundings amount to $86m, according to data from Crunchbase, available here.
In a statement, it noted that the proceeds will be used by Caban to scale domestic battery manufacturing capacity, widen its offerings and expand into additional markets, in an aim to solidify itself as "an alternative energy solution for the telecommunications industry".
---
Interested in this topic? Then register for The Green Network Summit (25 - 26 January) and hear what executives from American Tower, BT, Deutsche Telekom, Orange, Telenor, Telefónica, Vodafone and many other leading telecom companies have to say about energy-efficiency targets, sustainable supply chains, how best to monitor network power consumption, and much more.
---
CEO and founder of Caban Systems, Alexandra Rasch Castillo, described the company as a "next-generation energy company", enabling its customers to reduce their reliance on fossil fuels and, consequently, meet net-zero carbon emissions targets.
Roger Lang, co-founder and general partner of BCP Ventures, also expressed support for Caban's efforts to "reinvent energy delivery for the telecommunications sector and bring renewable power to critical infrastructure in all corners of the world".
Use of lithium is increasingly considered to be an efficient means to store energy and reduce consumption of non-renewable sources such as fuels. Refineries are being built in a number of countries, such as the US and the UK, with the UK aiming to set up its first large-scale lithium refinery by 2025 – see What's up with… Cellnex, lithium refineries, BT.
Apart from lithium, other chemical elements are also seen as a potential alternative to source power specifically for the telco sector. For example, Israeli fuel cell specialist GenCell Energy is partnering with German operator Deutsche Telekom to test its hydrogen-based power solution targeted at remote areas – see GenCell taps ammonia to slash telco remote site energy costs.
- Yanitsa Boyadzhieva, Deputy Editor, TelecomTV
Email Newsletters
Sign up to receive TelecomTV's top news and videos, plus exclusive subscriber-only content direct to your inbox.