Trump gets up with the birds to tweet threats at Google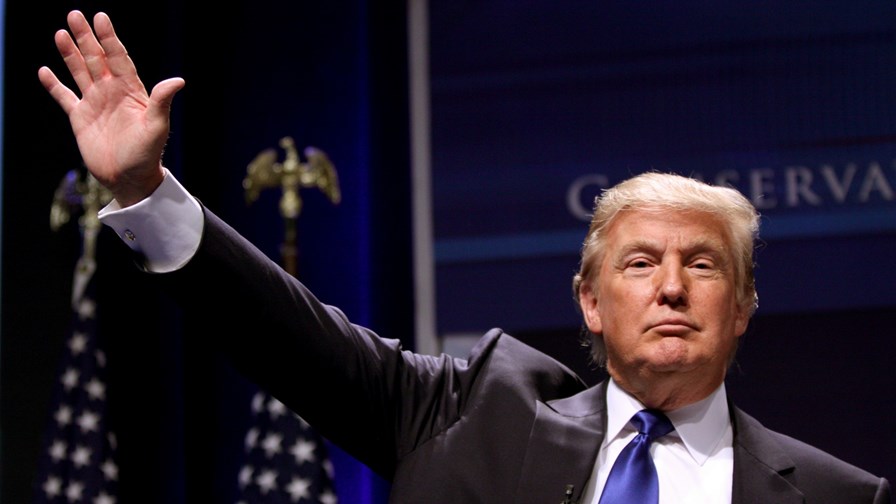 Trump says almost all stories & news is BAD and anti-Trump
That's because all stories about Trump ARE bad
President Trump got up early this morning to fire off a few angry tweets - this time Google, still reeling from the attack by the European Commission, is in the firing line as Trump complains that Google's news service is "rigged" against him.
"Google search results for "Trump News" shows only the viewing/reporting of Fake New Media. In other words, they have it RIGGED, for me & others, so that almost all stories & news is BAD. Fake CNN is prominent. Republican/Conservative & Fair Media is shut out. Illegal? 96% of...
....results on "Trump News" are from National Left-Wing Media, very dangerous. Google & others are suppressing voices of Conservatives and hiding information and news that is good. They are controlling what we can & cannot see. This is a very serious situation-will be addressed!" tweeted Trump.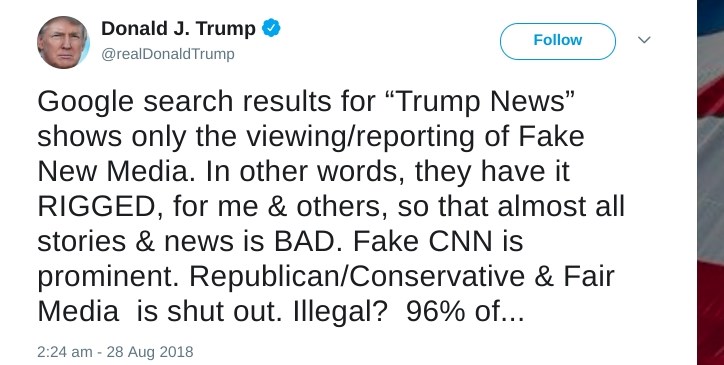 It sounds like a threat to prosecute Google and in turn appears to be part of a long-running campaign to chip away at the American public's trust in the 'mainstream media'. As and when further convictions of Trump's associates are obtained, Trump hopes the news will be ignored by his followers.
As with most of his tweets and "policies-formulated-on-the-hoof" this one can be traced back to an item he's read on the Web (it's usually something he's heard on Fox News). This one was from a website called PJ Media which had been counting stories and classifying them as left or right. It appears that all outlets apart from Fox News, the Wall Street Journal, the Economist and (Oh joy) the appalling UK newspaper site, DailyMail.com, are classified as left wing.
Meanwhile, guess who's the biggest online ad spender on Google in the run-up to the US midterm elections?
Yup!
Google has announced a new tool for tracking political ad spend and the Trump support group, 'Trump Make America Great Again Committee' has spent $629,500 in Google ads since the start of June.
Email Newsletters
Sign up to receive TelecomTV's top news and videos, plus exclusive subscriber-only content direct to your inbox.