After launching the first zero-emission 5G network worldwide, Zain KSA and Huawei sign MoU to promote green technology
[Dubai, UAE] Zain KSA signed a Memorandum of Understanding (MoU) with Huawei. Marking a significant milestone in the field of green technology collaboration, this agreement took place during Zain KSA's participation in the Global Mobile Broadband Forum (MBB Forum 2023). The forum was hosted by Huawei in cooperation with GSMA, GTI, and the SAMENA Telecommunications Council, in Dubai on October 10-11, 2023. Under this agreement, the two companies will collaborate to drive the adoption of green technology across Zain's operations, networks, and sites.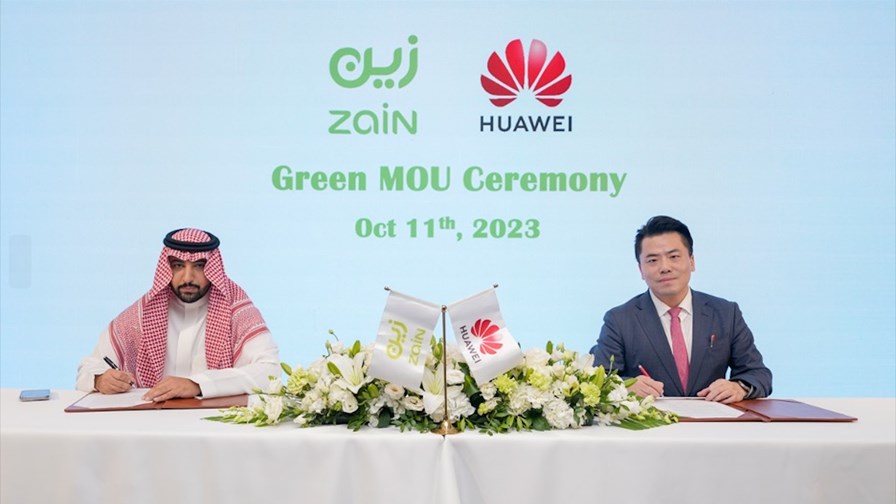 This collaboration supports Zain KSA's corporate sustainability strategy, demonstrating the company's dedication to combating climate change and embracing cutting-edge clean energy solutions. Underscoring Zain KSA's commitment and integration to robust Environmental, Social, and Governance (ESG) practices and the United Nations Sustainable Development Goals, this strategic alliance will accelerate Zain KSA's sustainability initiatives and environmental goals, promoting the adoption of green technology in the Kingdom of Saudi Arabia.
The MoU supports the company's sustainability plans, focusing on three key areas. In terms of eco-friendly operations, Zain KSA is taking steps by transitioning to 5G green network, enhancing resource efficiency, and reducing energy consumption by utilizing cutting-edge AI systems to optimize operations while conserving energy. Turning to green networks, the world's first zero-emission 5G network at the Six Senses Desert Dunes resort in the Red Sea, in collaboration with Red Sea Global (RSG). This groundbreaking solar-powered network utilizes 100% renewable energy from over 760,000 solar panels with purpose-designed towers and state-of-the-art 3D printing technology. These advancements align with three key objectives: environmental conservation, reduction of emissions through the utilization of clean energy, and minimizing visual distortion.
Commenting on this milestone, Eng. Abdulrahman Al-Mufadda, Chief Technology Officer of Zain KSA, stated: "Our commitment to integrating technology with sustainability is driven by innovation and the development of modern digital infrastructure. Our ultimate goal is to preserve the environment and ensure its sustainability for future generations. At every level of our company, we are actively promoting sustainability, aiming to be pioneers in technical sustainability. Our efforts have turned us into a leading telecommunications and digital services provider. This partnership with global giant Huawei is a natural extension of our strategic alliances and our corporate sustainability strategy, which serves Saudi Vision 2030 by enhancing the quality of life and human well-being by reducing carbon emissions by more than 278 million tons annually by 2030 and ultimately achieving carbon neutrality by 2060. In fact, Zain KSA and Huawei share a unified vision to build a smarter and more environmentally friendly world. Together, we will take steps to reduce the negative impact on planet Earth, both globally and specifically within the Kingdom, aiming to empower humanity to achieve its aspirations by harnessing the power of technology to preserve the sustainability of our planet for future generations."
Zain KSA has achieved a significant milestone by attaining an "A" rating on the MSCI ESG Index. This upgrade, from a previous BBB rating, underscores the importance of the company's initiatives in environmental conservation, social responsibility, and efficient governance of its operational, financial, and administrative processes.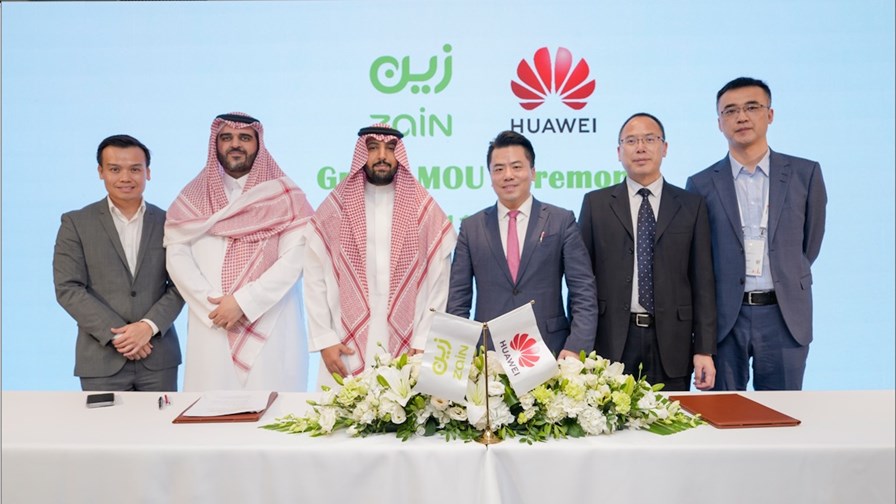 Email Newsletters
Sign up to receive TelecomTV's top news and videos, plus exclusive subscriber-only content direct to your inbox.