French telco investments up, revenues down, regulator happy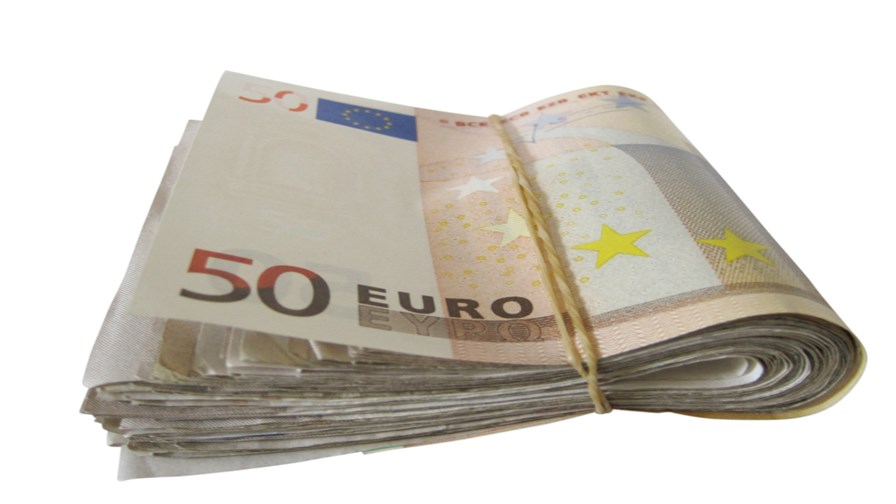 Arcep upbeat on additional operator spending in 2018
FTTH drives investment figure up, but fixed revenues decline
Potentially costly 5G auction looms
France's telecom regulator this week cheered an increase in investments from the country's telecoms operators last year, despite the fact that collective revenues fell slightly.
Telcos in France together invested €9.8 billion in 2018, up by €200 million on the previous year (see chart), according to regulator Arcep's latest annual report. The growth came primarily from an uptick in spending on fibre-to-the-home (FTTH) rollouts, Arcep said, patting itself on the back for driving investment.
"Operators answered Arcep's call to invest once again last year," the regulator pointed out. "Investments have increased by 40% over four years. Arcep welcomes these spending levels, which are vital to meeting the country's needs," it said.
True enough. But doubtless the operators themselves are concerned that a significant increase in spending is not backed by revenue growth. Quite the opposite in fact.
Operator's retail revenues were down by 1% to €35.6 billion last year, having remained flat the year before. Arcep noted that the decline was the result of a dip in fixed service revenues, while mobile service revenues grew for the first time in eight years.
Surely that makes a €7 billion bill for fixed-line network expansion tricky to swallow, particularly when FTTH take-up is not huge. According to Arcep, 13.6 million premises are covered by fibre, which equates to an increase of 7.9 million additional access lines deployed over three years, including 3.2 million additional homes passed in 2018. Just 4.8 million have signed up to a fibre service though, which is itself an increase of 1.5 million over the 12 months.
"Arcep is calling on operators to maintain their investment momentum: sustaining the steady pace of fibre rollouts and deploying 5G infrastructure will require an unflagging effort," the regulator said, promising new growth opportunities for the telcos.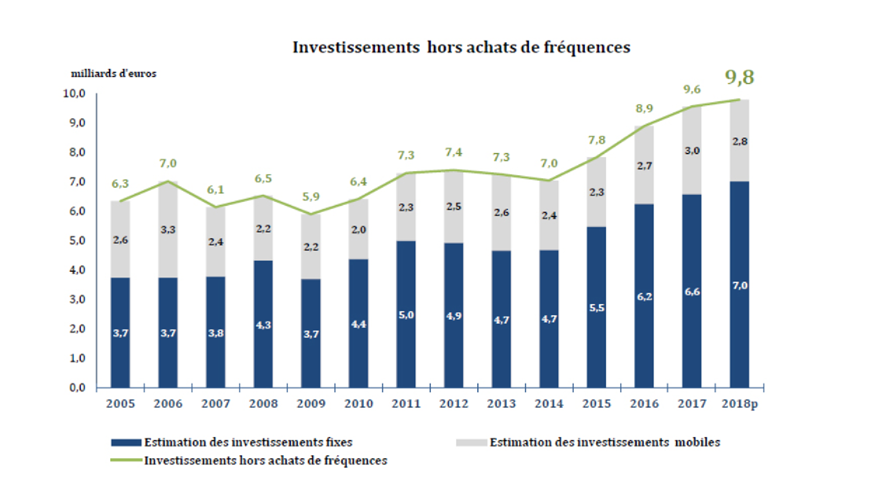 Spectrum sale ahead
5G will, of course, bring new opportunities, but with it yet further investment.
Arcep's figures do not include spectrum, and the telcos are going to need some in the near future if they are to roll out 5G services. The country is due to finalise its 5G auction plans later this year with licences earmarked for allocation in early 2020 followed by initial rollouts.
Politicians have made all the right noises about balancing the need for 5G investment with the government's opportunity to make a sizeable amount of money from the sale of frequencies, but France could still follow in the footsteps of its major European neighbours in conducting a high-spend 5G auction.
The oft-cited Italian auction raised €6.55 billion last year, while the ongoing German 5G sale looks set for a similar outcome. The running total stood at just over €6 billion on Thursday afternoon after 405 rounds of bidding. According to Deutsche Bank analysts, the auction will reach the implied maximum total of €6.06 billion in the next couple of days.
Once the French telcos have splashed out – to whatever extent – on 5G spectrum, then comes the issue of spending on network rollout.
With the government recently indicating that it won't seek to block Huawei from participating in the market, life could be easier for France's operators than their peers elsewhere in the world, but even with a broader choice of vendor than some, rolling out 5G infrastructure will not come cheap.
All of which just goes to show... it has now become impossible to write about any aspect of any global telecoms market without referencing Huawei.
Email Newsletters
Sign up to receive TelecomTV's top news and videos, plus exclusive subscriber-only content direct to your inbox.