Consumer group claims victory as Italy takes hard line on fibre advertising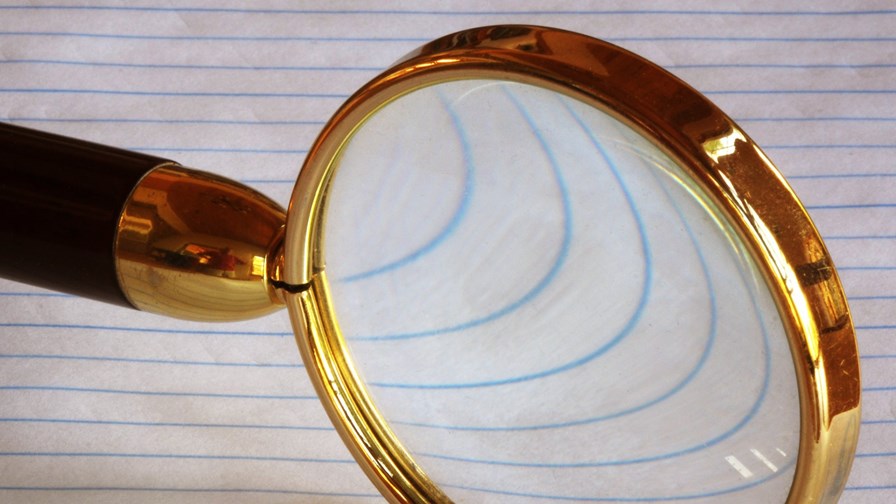 Four Italian telcos fined for misleading broadband advertising
Use of term 'fibre', service T&Cs, pricing information confusing, AGCM rules
Service differentiation increasingly important as Italy moves towards single network
Italy's major telcos have used smoke and mirrors and illegible smallprint to sell fibre – and not-so-fibre – broadband services and have been sanctioned by the authorities as a result.
"Una vittoria importante!" declared consumer group the Unione Nazionale Consumatori following the news that Italy's antitrust body has levied fines totalling €875,000 on TIM, Fastweb, Wind Tre and Vodafone for the way they have advertised their high-speed broadband services over the past year or so.
The UNC highlighted in particular the fact that telcos had been advertising the cost of a broadband service without clearly indicating that the price applied only for a limited time or that an additional charge was payable to achieve maximum speeds after an initial promotional period.
"It's a misleading message," said UNC president Massimiliano Dona.
Indeed. Choosing the right broadband package is difficult enough without having to navigate T&Cs that are printed in such a way as to be effectively illegible. That incidentally, was one of the accusations the Autorità Garante della Concorrenza e del Mercato (AGCM) levelled at Fastweb, which received the lowest of the fines at €125,000, having made various improvements in its communications. "The prices of the services advertised have continued to be presented in a manner and in terms that are difficult to read and in a poorly visible position," AGCM said in its latest weekly bulletin.
Wind Tre faces the biggest fine at €350,000, while TIM and Vodafone must pay €200,000 each.
The overarching complaints against all four operators were very similar. The telcos acted unfairly by omitting or obfuscating information on the characteristics of their fibre Internet offers, the coverage limitations, and differences in availability of their various services, AGCM said. All were pulled up for failing to be clear about pricing, and for "use of the all-inclusive term 'fibre'" which made it difficult for consumers to distinguish the different types of service and the technology underlying them.
While it might seem obvious to consumers that broadband services should be clearly advertised to enable them to make an informed choice, the powers-that-be do not always agree.
In the UK recently the High Court ruled that broadband providers may use the term "fibre" to describe services that are not end-to-end fibre, but merely use fibre network somewhere along the line. Despite complaints from fibre specialist CityFibre, the court agreed with the Advertising Standards Authority that the average consumer would not be misled by such advertising. However, just days later the ASA upheld a complaint against Vodafone's Gigafast Broadband service, adjudging that consumers could be misled by the way the telco had presented the pricing of the service.
Taking those two – potentially contradictory – decisions into account, plus the harder line taken in Italy, and the only thing that's clear is that its not wholly clear what is clear to consumers. Clear?!
Clarity is becoming particularly important in Italy, where any level of network-based differentiation appears to be coming to an end and telcos will increasingly have to focus on service.
Wholesale operator Open Fiber's owners, Enel and Cassa Depositi e Prestiti, are currently holding talks with a view to brokering a deal to merge their infrastructure with that of incumbent TIM to create a single high-speed network in Italy, an outcome the government is keen on. Vodafone, Wind Tre and Fastweb are all wholesale customers of Open Fiber, while there are also various network-sharing deals in place between the telcos. Each day seems to bring a new rumour on the progress – or lack thereof – made towards the proposed TIM-Open Fiber tie-up, but it is likely that some sort of deal will emerge.
Whatever the outcome, Italy's telcos have a choice to make on how transparent they want to be in the way they sell their service offerings. They have all made changes in their advertising as a result of the AGCM investigation, but yet all insist they acted fairly in the first place. That suggests there is little appetite for real change in the near future.
Email Newsletters
Sign up to receive TelecomTV's top news and videos, plus exclusive subscriber-only content direct to your inbox.