Why has Apple just spent $3bn on Beats?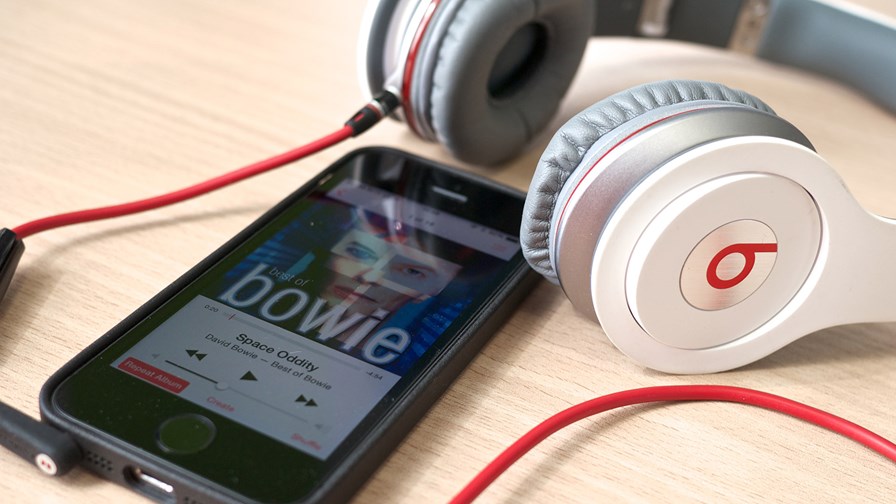 After weeks of speculation Apple has confirmed its $3bn purchase of the iconic headphone manufacturer Beats Electronics and Beats Music. Even with Apple's considerable cash reserves, that's a big deal. But why Beats, and why so much? Especially considering that a number of Apple's core services are in serious need of improvement – not least the woeful iMessage, which is more a case of Dr Dire than Dr Dre (but more of that tomorrow).
The analysis is pouring in, with every website and consulting firm having its say. It's important to note that whilst Beats' headphones are the visible side of the company set up five years ago by rapper Dr Dre and producer Jimmy Iovine, it's the streaming music service that is of far more importance.
Apple corned the market in digital music downloads, via its iTunes service. But that was a lifetime ago (in our fast-moving connected world). Now, the market has moved away from personal ownership towards streaming, and paying a regular subscription fee to access a seemingly unlimited choice of music (and video, as Netflix is proving).
Total "pay per download" declined in the US last year, and was relatively flat in the UK. Instead, the growth is coming from subscription services such as Spotify – either paid-for or ad supported.
Futuresource Consulting calculates that global consumer spend on these subscription services was just under $2 billion in 2013. Not a lot, but there is tremendous growth potential. Subscriptions accounted for just 10 per cent of the total music market spend last year, equivalent to around 25 per cent of the digital music market. By 2017, global consumer spend is estimated to reach $5 billion (the level at which video subs are today).
The customers of these services can access their music not only through their PCs, but also mobile devices and home entertainment products from the likes of Sonus. In fact, according to Futuresource, global shipments of wireless home audio products grew by over 100 per cent in 2013 to reach 27 million units. Its latest research indicates that owners of such devices are 2.5 times more likely to pay for a digital music subscription compared to the overall population.
Business Model
Apple's business model is one of controlling the key areas of the ecosystem, integrating hardware products with software services and content. If there is indeed a $5 billion market for streaming music within three years, and Apple can own the dominant brand, then it can leverage this to sell more devices. Whilst that still doesn't make the $3 billion investment look a no-brainer, it does ease the pain a little.
Or does it? Because digital music has become ubiquitous – access to it is no longer restricted to certain devices from certain manufacturers. Therefore, it's no longer a key differentiator for Apple or any other hardware firm. All smartphones have music players, and all can access music via apps and browsers; it's no longer a big deal.
And perhaps Apple wants more say in the wider consumer electronics market. It has been content to licence third party companies to make the vast majority of Mac and iOS accessories to date, but maybe it wants a bigger share itself? Futuresource says that Beats Electronics had sales of $1.5 billion last year.
Anyway, last night was a time for celebration and mutual back-slapping.
"I've always known in my heart that Beats belonged with Apple," said Jimmy Iovine. "The idea when we started the company was inspired by Apple's unmatched ability to marry culture and technology. Apple's deep commitment to music fans, artists, songwriters and the music industry is something special."
That's not what he thought in 2011, when Beats sold half the company to smartphone manufacturer HTC for $300 million. However, "It was really a culture clash," Iovine said recently. "It crashed and burned. It didn't work out." They subsequently bought back the stock.
"Music is such an important part of Apple's DNA and always will be," said Eddy Cue, Apple's senior vice president of Internet Software and Services. "The addition of Beats will make our music lineup even better, from free streaming with iTunes Radio to a world-class subscription service in Beats, and of course buying music from the iTunes Store as customers have loved to do for years."
Beats' streaming music service launched just over three months ago and already has 250,000 paying subscribers to the service, with five million people sampling its seven-day free trial. Market-leading Spotify, which has been in business for the best part of a decade, has 40 million active users, ten million of which are paying subscribers.
However, Iovine dismisses Spotify with his usual bluster, saying the service would "cave" once its venture capital funding dried up, and that it is under-performing with just 10 million paying customers.
And as for Beats deal with HP, that was described by Iovine as a marriage of convenience that will be terminated when the contract duration ends.
Email Newsletters
Sign up to receive TelecomTV's top news and videos, plus exclusive subscriber-only content direct to your inbox.