Libra woes expose Facebook's fundamental misunderstanding of crypto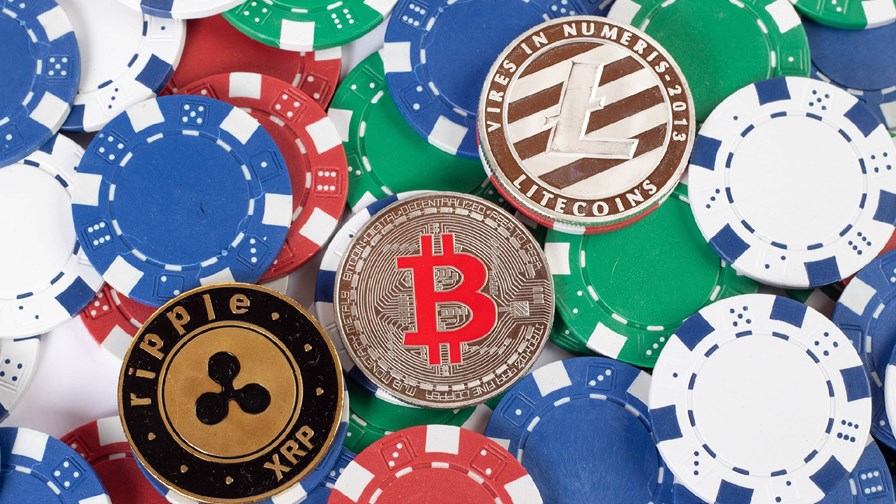 Libra attempts to impose an old-world framework on a tech born to upend the system...
...which means Libra lacks key ingredients necessary for a successful digital currency
Meanwhile Zuck courts controversy after courting conservatives; #DeleteFacebook trends
While the prospect of government opposition and close regulatory scrutiny may have been what pushed several big-name backers of Facebook's cryptocurrency Libra towards the exit, the project is so fundamentally flawed that it was likely a matter of 'when' not 'if' anyway.
The Libra Association, based in Switzerland, held its first official board meeting on Tuesday. 21 founding members signed a charter, formalised the council, elected a board of directors, and appointed members of the executive team (PDF).
It should have been 28 founding members, but seven have pulled out. PayPal was the first, withdrawing earlier this month. Then, late last week, the Financial Times reported that Visa, Mastercard, eBay, online payment processor Stripe, and Mercado Pago, the payment platform of Argentine e-commerce provider MercadoLibre, had followed suit. On Monday, the FT reported that Booking Holdings, owner of travel Websites Booking.com and Priceline, had also ditched it.
Their withdrawal came after a chorus of consternation from those currently in control of the monetary system. Central bankers and lawmakers in Europe and the US warned that Libra could be used for money laundering, tax avoidance and generally undermining sovereign monetary policy.
It is this promise of close regulatory scrutiny and the resultant pressure on Libra's early backers that lays bare the inherent flaws to Libra's – and by extension Facebook's – approach to blockchain and cryptocurrencies. Reason being it shows that when management of a blockchain is concentrated in the hands of a few large entities, any party that has leverage over one or more of these entities – i.e. regulators and politicians – can influence the success or otherwise of a blockchain.
That's much harder to do when a blockchain is decentralised and permissionless. A truly decentralised, permissionless blockchain is one of those genie-out-of-the-bottle technologies that is much harder to coerce and cajole out of existence. This is because it is maintained by a vast, distributed network of nodes that validate every block on the blockchain. An individual government could ban its citizens from using a particular blockchain, and it could introduce laws that prohibit companies from offering services attached to it, but it wouldn't be able to stop a blockchain from ticking over.
Strong and stable is anything but
Then there is the matter of establishing Libra as a so-called 'stablecoin' by pegging its value to that of a reserve of real-world assets.
Much like older currencies that once pegged their value to that of gold, Libra will peg its value to a portfolio of investments in low-volatility assets, like bank deposits and government securities in regular currencies issued by what Libra calls in its whitepaper, "stable and reputable central banks."
The reserve is held and managed centrally by authorised "custodians". This undermines some of the key tenets of cryptocurrencies and blockchains, because it subjects Libra users to decisions taken on their behalf by a cabal of what are effectively hedge fund managers.
What's more, those who transact in Libra are being asked to trust that the Libra coin they are buying or selling really is backed up by a tangible asset. In so doing, Libra is introducing risk into a blockchain, which in its purest form is designed to be completely trustless.
None of this should come as a shock. Facebook enjoys unprecedented influence over our online lives, it is hardly the sort of company to launch a blockchain without wanting it to be tightly controlled.
Moderate alarm, but no surprises
Meanwhile, it should also come as no surprise that reports have emerged that Facebook CEO Mark Zuckerberg has been courting conservative commentators and at least one Republican lawmaker, as he attempts to head off threats to break up his company coming from the red side of Congress.
Zuck, already facing sharp criticism from Democratic presidential candidate Elizabeth Warren over Facebook having too much power, and hosting misleading political adverts from the Trump campaign, has also been slammed by the big orange baby for allegedly being biased against conservatives.
Ergo, according to Politico, over the past few months Zuckerberg has been kissing up to various Republican figures, including Senator Lindsay Graham, and Fox News host Tucker Carlson, by having them over to dinner to chat about free speech and regulation.
Unsurprisingly, a lot of people are not happy about this, and the hashtag #DeleteFacebook was trending prominently on alternative social media dumpster fire, Twitter.
I would guess though that the number of people who actually carry out this threat is miniscule enough to ensure that Zuck doesn't miss a wink of sleep over it.
Email Newsletters
Sign up to receive TelecomTV's top news and videos, plus exclusive subscriber-only content direct to your inbox.