Thousands lose email as EE 'forgets' to renew domain name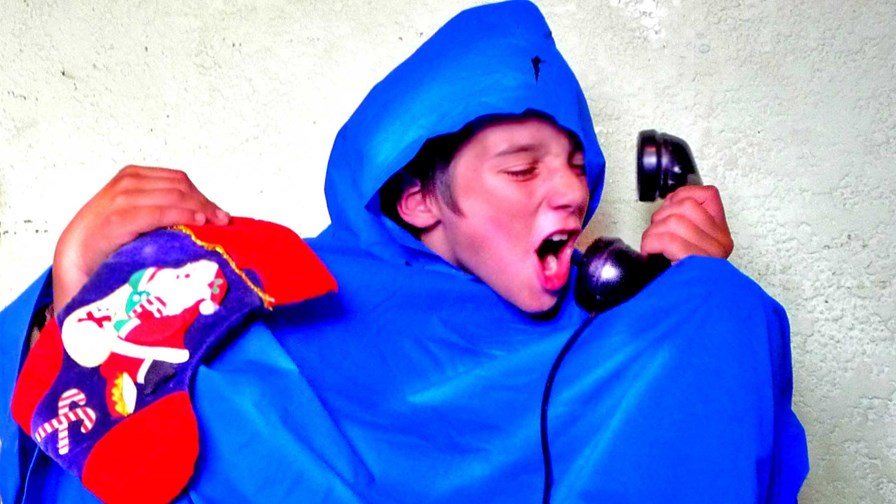 More EE-gg on the face as aggrieved subscribers cut off in their prime

Spun as a 'technical issue' rather than bureaucratic incompetence

Meanwhile BT copies EE and brings call centres back to the UK from India

They say that imitation is the sincerest form of flattery
EE, the UK mobile operator is in trouble with its subscribers yet again. Just a matter of days after the company very belatedly admitted that its broadband service 'continues to fall short of what our customers expect and deserve", it was bombarded with complaints from thousands of its subscribers who lost their email connection after EE somehow forgot to renew the domain name some of its customers use to route them to the right place.
That name, 'FSNet.co.uk' is a hangover legacy domain name that was originally registered and used by the UK ISP Freeserve back in 1999. In 2000 Freeserve merged with Wanadoo (a subsidiary of France Telecom) and Wanadoo later mutated into Orange Home UK which eventually became EE.
EE seems to have lost track of the domain name and its expiry date, and in August it did just that - expired - it became an ex-domain name, it was no more, it had expired and was not renewed. A month later the domain name was suspended and the email accounts of thousands of EE's customers ceased to work. It costs between £10 and £100 to renew a domain name.
Subscribers then had no recourse other than to try to complain to EE's abysmal customer service department, the self-same one that EE last week admitted "continues to fall short of what our customers expect and deserve and announced that following an "unacceptable, high volume of complaints" it is to undertake "a major overhaul of what it laughingly describes as its 'customer service department' via the introduction of its "Broadband Service First" programme.
EE's failure to renew is puzzling. When domain names approach their expiry dates, licensees get three separate email warnings from the UK domain name registrar, Nominet. So what happened in this case? Well, it seems most likely that EE simply disregarded the immediate effects that letting the domain name registration lapse would have on the remaining Freeserve legacy customers.
The company claims that the domain name was renewed as soon as the problems became apparent and email services were back online within 24 hours but the damage had been done and once again EE has egg on its face. Henceforth perhaps the mobile operator will keep an up-to-date list of its domain names and their expiry dates and task a named individual with the responsibility to ensure renewals are made in due time and that notification emails from Nominet will not go unheeded. You never know, it might even migrate legacy Freeserve customers to its rather more modern and up-to-date records systems.
In a statement EE said, "We're very sorry for any inconvenience caused by the technical issues on FSNet." All well and good, except that the outage was in no way due to a technical issue. It was a bureaucratic cock-up, so why say that it was down to technology?
Could 'self-service' pacify angry subscribers and take the pressure off call centres?
Central to EE's efforts to win subscriber confidence and loyalty is its 'Broadband Operations Hub' which is marketing-speak for a dedicated broadband customer hotline - somewhat late but then what do you expect? EE is also to create "up to" 500 new permanent customer service roles but has not yet addressed the issue of its residual call centre operations in India which have long been the subject of constant customer criticism and complaint.
Industry reaction to EE's change of heart has been mixed and one interesting suggestion to help reduce the pressures on call centres (especially with the Christmas and year-end present buying season looming) has been put forward by Mark Kirby, the CEO of CartAssist, the intelligent real-time self-service engine company, is that considerably more focus should be placed on empowering the customer to self-serve to help alleviate the pressures on call centres.
Such 'self-service' technology creates instant feedback online via self-service engines that give real-time feedback to customer questions rather than the usual reliance on over-stretched customer service teams constantly picking up the phone. Such immediate interactions not only enable customers to get the quick responses and answers they require, it would also permit EE (and so many other service providers) to control the relationship whilst simultaneously reducing call centre costs by a very significant percentage.
EE should innovate rather than seeking to seek to assuage the the same old call centre problems by a few tweaks to a less than ideal model. Encouraging subscribers to use self-service makes for a quicker response and resolution whilst instilling customers with increased confidence and strengthening their brand loyalty. And if any organisations need to do that it is the UK's major telcos.
BT: Bringing it all back home (call centres, that is)
And, can it be entirely coincidental that immediately after EE publicly apologises for its much derided and despised customer service operations, BT, the UK's big incumbent telco has also jumped on the bandwagon to announce that it is to create more than 1,000 new jobs as part of a public pledge to respond to more than 80 per cent of subscriber calls from call centre within the UK by the end of next year?
BT, is a byword for awful customer service. Indeed only this month it came in at position 98 (ie. two from very the bottom of the pile) out of a hundred major brands rated for customer satisfaction by the influential consumer rights organisation 'Which? The only ones rated as worse are two of the UK's reviled privatised electricity utilities and they are probably well beyond any hope of redemption.
Steaming full speed ahead into the second half of the 20th century, BT has come up with the spiffing wheeze of having dedicated relationship managers to support customers with 'complex issues' (presumably such as 'Why has my service been off for weeks? Why don't your engineers turn up to appointments? Why have you billed me for services I have not requested? and, "Why do your charges go up so often and by so much?).
Making a virtue out of what has become a commercial and PR necessity the CEO of BT Consumer, John Petter, says: "Our customers have told us that they would prefer to speak to a contact centre in the UK when they call us. We believe that now is the right time to commit more investment to the UK and that this is something that customers will appreciate." No mate, they would have appreciated that a decade and more ago. They have been complaining for years on end but BT took little or no notice notice.
Mr. Petter added, "Our offshore partners have provided a good level of service for our customers and we will still have offshore partners to help us to deliver various campaigns and services". Well they obviously haven't, have they? They were introduced as part of cost-cutting regimes and they have failed.
The operator's call centres in Delhi and Bangalore in India have, since they were introduced in 2003, been the loci of a huge number of customer complaints mainly concerning inability to resolve basic queries, lack of action on reported faults and problems, endlessly keeping subscribers on hold and unfulfilled promises of return calls that never materialised.
BT's PR department can spin the story as hard as it likes (and it is) but it doesn't detract from the fact that this is a defeat for the telco. The hard truth is that BT has had to bring customer service back to the UK for reasons more to do with the corporate bottom line than any genuine concerns about subscriber satisfaction - but you wouldn't think so from the way it tells the story.
Email Newsletters
Sign up to receive TelecomTV's top news and videos, plus exclusive subscriber-only content direct to your inbox.