5G Mobile Edge Computing trial claimed a success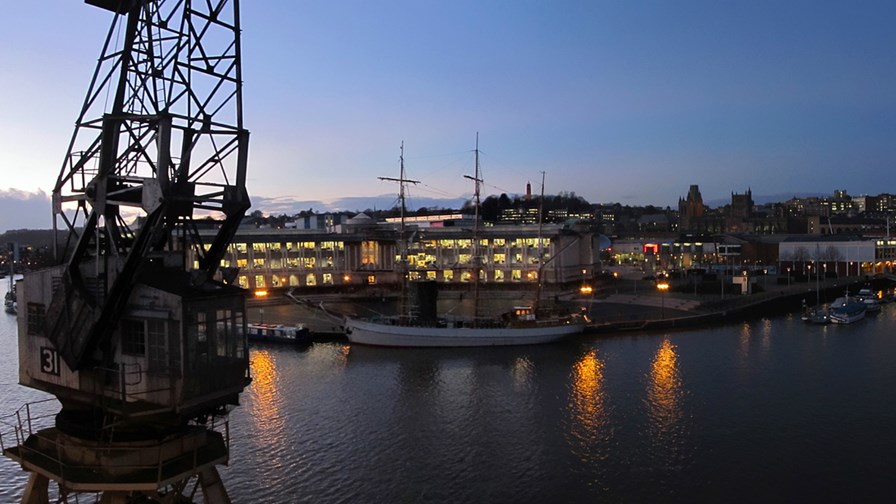 5G MEC trial is world's 'first successful'
Uses POINT for low latency
Pure software solution over standard computing hardware and commercial SDN-based switches
InterDigital says it's undertaken the world's first 'successful' Mobile Edge Computing (MEC) 5G network architecture trial. It claims the trial has exposed the advantages of a fresh approach to Internet Protocol (IP) called iP Over Information centric Networks - the beTter ip, or POINT. That's a long journey to get to that final 'T', which is ironic since the point of POINT in this context is to make those data journeys faster and thus able to meet latency goals for edge-based services.
So POINT was pressed into service for the trial which ran for three weeks in Bristol, England in association with Bristol is Open (see - Bristol is Open: preparing the ground for the 'Programmable City') and involved a 'treasure hunt' mobile application which ran in the central part of Bristol and was open to anyone with an Android device.
The trial demonstrated millisecond latency and video distribution 'six times' more efficient than standard IP technology, according to the organisers.
It also showcased InterDigital Flexible-IP services (FLIPS) solution and claims Interdigital, demonstrates significant performance improvements that are crucial for the success of MEC services.
Participants worked in teams to uncover hidden treasures in the city and were required to solve riddles related to their location. The video delivery, as part of the game's riddle solving, experienced video latency reductions from several tens of milliseconds to link local latency of several milliseconds. In addition, the replication applied for video distribution proved six times more efficient than standard IP technology. The successful trial is realized as a pure software solution over standard computing hardware and commercial SDN-based switches without requiring a fully-fledged IP network in place.
"Latency reduction, higher bandwidth utilization, and the ability to deploy such services very close to end users rather than in some distant cloud are crucial to the success of MEC services," said Dirk Trossen, Senior Principal Engineer, InterDigital.
"Deploying services so close to end users is crucial to enable new services at the network edge but even more important is doing so without the need for deploying own infrastructure in operators' networks," said Stuart Porter, CTVC, who commissioned the trial application being showcased.
While the trial is a major milestone demonstrating the innovations of the European H2020 project POINT, the FLIPS solution is also the major innovation driving the FLAME platform in the European H2020 project FLAME, targeting to provide a significant leap forward for media delivery supporting personalized, interactive, mobile and localized (PIML) workflows.
More information on these European H2020 projects is available at... https://www.point-h2020.eu/ and https://www.ict-flame.eu/.
Email Newsletters
Sign up to receive TelecomTV's top news and videos, plus exclusive subscriber-only content direct to your inbox.