What's up with… Orange, Verizon, Rakuten Mobile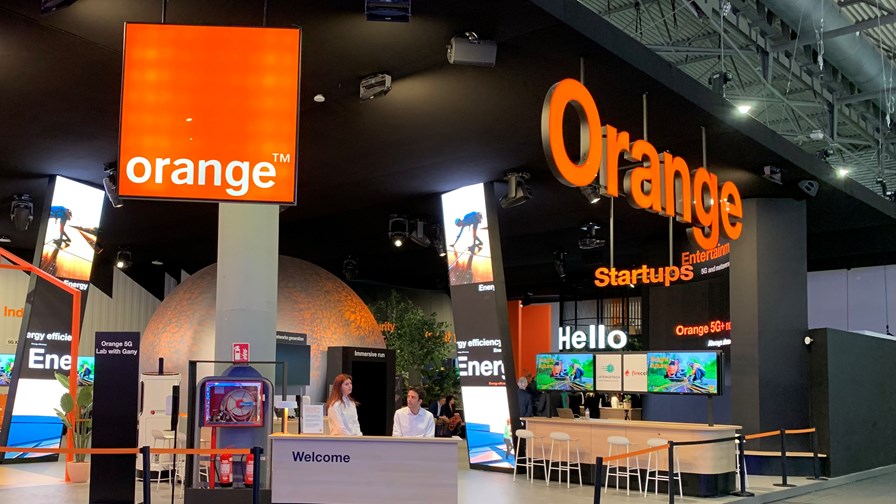 Orange sees modest growth boosted by the Middle East and Africa
Verizon adds more broadband and fixed wireless customers
Rakuten readies new mobile base stations on the "platinum band" of 700MHz
In today's industry news roundup: Orange CEO hails an "excellent performance" in the Middle East and Africa, driving humble revenue growth in the third quarter; Verizon books revenue declines but attracts more subscribers to its broadband and fixed wireless services; Rakuten Mobile plans to build thousands of new base stations after obtaining the right to use the "platinum band" of 700MHz in Japan; and much more!
Orange has reported modest growth for the third quarter of 2023, with revenue up 1.8% year on year to €11bn. This was mainly driven by operations in the Middle East and Africa (MEA) which saw what CEO Christel Heydemann described as "excellent performance", with total revenue up 12.2% to €1.8bn. The main contributors for this growth were double-digit increases in the region's four "growth engines", namely mobile data, fixed broadband, money services and the business-to-business segment. Ten markets in the MEA region recorded double-digit growth in the period, according to Heydemann. She also highlighted "a positive momentum" in the telco's home market of France, as well as across its European operations, driven by its value strategy and helped by "the price increases we are implementing with the utmost care". The company noted that revenues continued to improve in its domestic market, amounting to €4.4bn, which saw a year-on-year decline of 0.5% compared to a 1.3% drop in the second quarter of 2023. Revenue in Europe was flat at €2.9bn. In its Spanish market, Heydemann noted that discussions on the proposed merger with MásMóvil are ongoing, with a view to obtaining approval by the European Commission by the end of the year. In regards to its enterprise segment, the telco group's CEO highlighted "rapid growth" in IT and integration services revenues, up more than 9%, which offset a decline in historical activities, such as voice and data legacy businesses. Overall enterprise revenues grew by 0.6% in the period, reaching €1.9bn. Orange's total revenues for the third quarter stood at €11bn, up 1.8% on the same period in 2022. "In an unstable global environment, we have once again demonstrated our ability to execute our "Lead the future" strategic plan, giving us confidence that we are on track to achieve our ambitions for 2025," noted Heydemann. Find out more.
US operator Verizon experienced a 2.6% year-on-year drop in revenues for the third quarter of 2023, to $33.3bn, due to reduced wireless equipment revenue and lower post-paid upgrade activity. In its consumer segment, revenue declined 2.3% to $25.3bn, while its business services revenue was down 4% to $7.5bn due to lower revenue from wireline and wireless equipment. However, there was a silver lining by way of an increase in total wireless service revenue, which was up 2.9%, driven by "targeted pricing actions implemented in recent quarters, the larger allocation of administrative and telco recovery fees from other revenue into wireless service revenue, and growth from fixed wireless offerings". Another positive performance came in the form of 251,000 fixed wireless net additions, as well as nearly 70,000 net additions for its Fios Internet, a bundled internet access, telephone and television service. Verizon ended the quarter with nearly 10.3 million broadband subscribers, up almost 21% year on year. Its cash flow also saw an increase, giving it a reason to raise its free cash flow guidance for the year by around $1bn from its prior forecast. Verizon now expects its annual free cash flow to exceed $18bn. Read more.
Rakuten Mobile has obtained clearance by the Japanese authorities to begin using the "platinum band" of 700MHz frequency spectrum for improved coverage. In a statement, the Japanese telco noted the minister of internal affairs and communications in the country has approved Rakuten's "special base station deployment plan", which will allow the operator to build a mobile network utilising the 700MHz band and provide enhanced services. "Preparations are underway with the aim of launching operations as soon as possible," the company explained. "In addition, Rakuten Mobile will leverage its unique network technology and existing base station sites to build out base stations in a cost-efficient and effective manner," it added, pointing out that its plan seeks to ensure "fair competition in Japan and foster the further growth and development of telecommunications networks in the country." Alongside the announcement, Reuters also reported that Rakuten plans to invest ¥54.4bn ($363m) into building new mobile base stations, adding that the company intends to run 10,661 base stations on the "platinum band" frequency as part of its goal to make a profit from its mobile business in 2026.
Three of the UK's four major operators have requested an extension to a deadline for providing mobile coverage in rural areas, The Telegraph has reported. In a letter to the government, Virgin Media O2 (VMO2), Vodafone and Three asked for an additional two years to achieve 88% geographical coverage with 4G, a goal that was initially set to be completed by June 2024. This target was the first phase of the £1bn Shared Rural Network (SRN) initiative, to which the UK government committed £500m and UK's four operators another £530m to close the so-called 'not-spots' in the rural areas of the country. According to the newspaper, VMO2, Vodafone and Three have acknowledged they will be unable to meet the 2024 deadline, citing struggles caused by the pandemic, as well as challenges in obtaining planning permission to build new mobile masts. The government's target is for 4G to be available across the entire country by early 2027, a deadline that the mobile operators have claimed they can still meet, according to the report.
Europe is reportedly struggling to reach a consensus on new rules governing the use of AI, and an agreement is looking unlikely until at least December. According to sources cited by Reuters, lawmakers in the European Union (EU) have yet to agree on several issues. Multiple discussions are being held between the European parliament and the bloc's member states, according to the report. It suggested that Spain, which holds the presidency of the Council of the EU until the end of this year, has proposed compromises to speed up the process of coming to an agreement. For example, it has proposed a tiered approach when it comes to regulating AI foundation models with more than 45 million users. The country has also reportedly asked for additional commitments for very capable foundation models, such as OpenAI's ChatGPT, including regular checks to identify potential vulnerabilities. Opposing views have suggested that smaller AI platforms could present equal risks. Proposed rules under the draft AI Act were unveiled in May suggesting that AI tools are classified based on their risk level, but a number of telcos disagreed – see DT and Orange join protest against Europe's planned AI rules.
Jessica Rosenworcel, chair of the US Federal Communications Commission (FCC), has announced a proposal for the watchdog to assess the impact of AI on robocalls and text messages, and to explore tools that could be used to address the issue "in the age of AI". If accepted at an upcoming meeting, the commission is set to assess the strengths and the vulnerabilities of using AI to protect consumers from unsolicited automatic calls and texts. "While we are aware of the challenges AI can present, there is also significant potential to use this technology to benefit communications networks and their customers – including in the fight against junk robocalls and robotexts. We need to address these opportunities and risks thoughtfully, and the effort we are launching today will help us gain more insight on both fronts," said Rosenworcel. Read more.
- The staff, TelecomTV
Email Newsletters
Sign up to receive TelecomTV's top news and videos, plus exclusive subscriber-only content direct to your inbox.