DT and Orange join protest against Europe's planned AI rules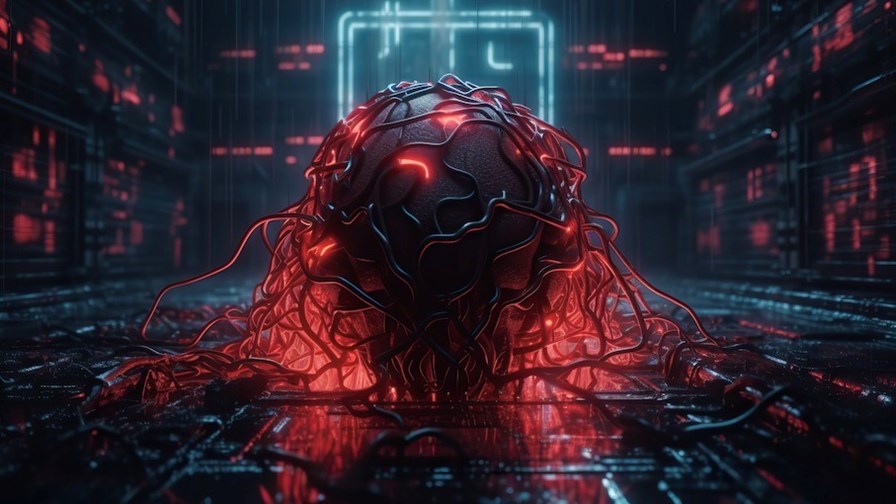 Major European operators, including Deutsche Telekom (DT) and Orange, have signed an open letter addressing proposed AI rules in the region
More than 150 executives from multiple sectors believe the planned EU regulations, as they currently stand, would be counterproductive
They are concerned that Europe would fall behind other regions in the AI era, particularly the US
Several European telco giants, including Deutsche Telekom and Orange, have joined a mass protest against suggested European Union (EU) regulation of artificial intelligence (AI), highlighting the risk that the region could be hampered in its own AI developments and fall behind the US in terms of technological competitiveness.
The disagreement is over the proposed EU AI Act, which has been touted by European Commission officials as "the first law on AI by a major regulator anywhere".
Yet to come into force, the proposed legislation identifies three AI risk categories and ways to approach them: Applications and systems, such as government-run social scoring (similar to the type used in China), are considered to pose "an unacceptable risk"; applications, such as CV-scanning tools to rank job applicants, are considered as falling under "specific legal requirements"; and applications that are not "explicitly banned" or listed as high-risk are "largely left unregulated".
However, more than 150 high-ranking executives from companies based in Europe have signed an open letter (available here via Italian web magazine iGizmo.it) to express their "serious concerns" about the draft legislation, arguing that in its current state it would "jeopardise Europe's competitiveness and technological sovereignty without effectively tackling the challenges we are and will be facing."
Signatories from the telecom sector include Deutsche Telekom CEO Timotheus Höttges; Orange CEO Christel Heydemann; Altice France CEO Arthur Dreyfuss; founder and CEO of German network operator United Internet (the parent company of Versatel and 1&1) Ralph Dommermuth; and Anne Bouverot, the new chair at towers giant Cellnex. And from the broader digital services and systems integration side, notable names include Hermann Hauser, technology industry veteran and co-founder of Amadeus Capital Partners; Niklas Zennström, co-founder of Skype and founder of investment firm Atomico; Capgemini Group's CEO Aiman Ezzat and its chairman Paul Hermelin; and Yann LeCun, chief AI scientist at Meta (the parent company of Facebook).
Rage against the regulation machine
The open letter suggests that, especially when it comes to generative AI (GenAI), the current version of the AI Act would "heavily" regulate foundation models, regardless of their use cases, adding that "companies developing and implementing such systems would face disproportionate compliance costs and disproportionate liability risks."
The signatories also paint a gloomy outlook for the region, suggesting that such regulation could result in "highly innovative companies moving their activities abroad" and investors withdrawing their capital from the development of foundation models and European AI in general.
"The result would be a critical productivity gap between the two sides of the Atlantic," the open letter stated, suggesting that regulation in the US would be less strict and allow companies more leeway to explore and use AI systems.
The signatories likened GenAI with the invention of the internet and the "breakthrough" of silicon chips, explaining that generative AI is "the kind of technology that will be decisive for the performance capacity and, therefore, the significance of different regions – states with the most powerful, large language models will have a decisive competitive advantage".
The open letter acknowledged that there is an "undeniable" need for "proper regulation" and to "properly train" AI models so that they are used in a safe way and called for the creation of "a transatlantic framework" to ensure "the credibility of the safeguards we put in place".
"Given that many major players in the US ecosystem have also raised similar proposals, it is up to the representatives of the European Union to take this opportunity to create a legally binding, level playing field", it suggested.
Finally, the open letter suggested that instead of the "bureaucratic" approach of anchoring the regulation of GenAI in law and "proceeding with a rigid compliance logic", European legislation should, in fact, "confine itself to stating broad principles in a risk-based approach". It also called for the creation of a dedicated regulatory body to oversee the implementation of these principles.
The executives concluded by arguing that Europe's future depends on its participation in "the technological avant-garde", especially in an "important field" like AI.
The topic of AI developments in the telecom sector is hotter than ever, and was highlighted as a staple during this year's DSP Leaders World Forum held by TelecomTV in Windsor – see Towards the AI-native telco.
You can also watch the full session dedicated to this topic here.
- Yanitsa Boyadzhieva, Deputy Editor, TelecomTV