What's up with… AI in China and the US, BT, Twitter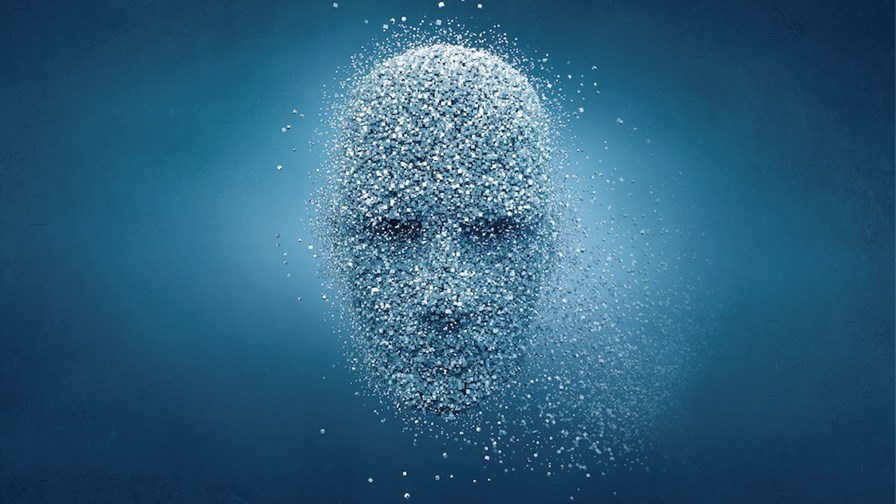 AI under scrutiny in China and the US
BT deems itself 'critical' to the UK's vision for the quantum era
Elon Musk is bullish about Twitter's resurgence
In today's industry news roundup: China's cyberspace regulator mulls rules ensuring AI is aligned with "core socialist values" while the US administration examines potential accountability measures for AI systems; BT claims having a critical role for UK's ability to lead in the 'quantum race'; Elon Musk says Twitter is nearly at a break-even point despite 'quite painful' times; and more!
They're coming to get your embryonic AI before it gets out of control… The 'they' in China are going in hard, while other governments are taking a slightly less decisive approach. China's cyberspace regulator has just leapt into action to ensure that any innovation resulting from AI research produces output that adheres to "core socialist values", and conforms with China's data security and personal information protection laws, reported Asiafinancial.com. What could possibly go wrong? Well, those who are found wanting in China face having their services suspended, hefty fines and even criminal investigation, and it could get nasty really fast. The new laws make it clear that service providers will be held responsible for the legitimacy of the data used to train generative AI and they must take measures to prevent discrimination when designing algorithms and training data. Just in case anyone was considering a "seeking forgiveness rather than seeking permission" approach to this minefield, companies must ensure that users submit their proper identities and should anything non-'core socialist' slip through, the platform owner must update the software within three months to prevent anything similar from happening again. Observers expect the new law, which is now open for comment until 10 May, will come into effect this year.
Still on AI… Other governments are also responding to the suspected threat posed by generative AI in the wake of the launch and viral welcome afforded ChatGPT and the reactive clamour by the likes of Elon Musk and others who have reportedly called for a 6-month pause to AI development. For instance, the European Union is developing rules, the UK is adopting a predictable piecemeal approach to regulation and Italy has outright banned ChatGPT. In contrast to China, the Biden administration is acting in a particularly restrained way, announcing yesterday that it is seeking public comments on potential accountability measures that 'could' be applied. The US advisory National Telecommunications and Information Administration (NTIA) said it wants assurance that AI systems are legal, effective, ethical, safe and otherwise trustworthy. And the US president last week reportedly opined that it remained to be seen whether AI was dangerous. "Tech companies have a responsibility, in my view, to make sure their products are safe before making them public," he was cited as saying. For its part, the NTIA plans to look at how to "ensure AI systems work as claimed – and without causing harm", an effort that "will inform the Biden administration's ongoing work to ensure a cohesive and comprehensive federal government approach to AI-related risks and opportunities," it stated.
Perhaps unsurprisingly, BT has expressed its support for the new ten-year programme by the UK government to invest £2.5bn into quantum technologies. Tim Whitley, managing director for BT Group's research and network strategy, wrote in a blog that the UK is "well and truly" in the 'quantum race' and that the UK operator is working "across the breadth of quantum technologies to explore real-world applications" because the company wants to be "the world's most trusted connector of people, devices and machines". "To achieve that, we must keep defending our customers' data and services while exploring new technology opportunities. Quantum technology is therefore significant to our business", Whitley explained. Furthermore, he insisted that "BT Group is critical" to the UK government's vision for a 'quantum enabled economy'. According to Whitley, the rewards of research into quantum technologies can be reaped only when down-streamed and when "innovation is converted into products and services for customers". On that train of thought, he emphasised BT's efforts "across the breadth of quantum technologies to explore real-world applications", including the commercial trial of a quantum secured metro network it launched with Toshiba in 2022, its work on two quantum computing projects funded by 'Innovate UK', the nation's innovation agency, as well as exploration of quantum sensing and timing to enable "transformational opportunities in areas such as civil engineering, autonomous transport and internet of things (IoT)". According to Whitley, quantum technologies are set to bring about "profound changes" and pledge "transformational opportunities" in sectors such as energy, pharmaceutical, finance, telecoms, construction and civil engineering.
Twitter CEO Elon Musk reportedly claimed the company is now "roughly breaking even", with most of the advertisers on the social media platform having returned. Speaking in a BBC interview, Musk was cited as saying that the company now employs about 1,500 people, a sharp decrease from nearly 8,000 staff at the time he took the helm at the company in October 2022 (which was followed by instant mass layoffs). At the time, notable departures of many engineers since Musk's takeover led to concerns about Twitter's stability and while Musk has reportedly admitted there were some short-lived glitches, he reassured the platform was currently working fine. Musk described running the company as "quite painful" and that he would sell it if the right suitor appeared, BBC News reported.
Japanese telco au will begin offering 5G standalone (SA) services from 13 April 2023 for customers, its parent company KDDI has unveiled. The offering of 5G SA has been previously available for corporate customers since February 2022, but will now be available for consumers with compatible smartphones. KDDI noted that in addition to high-speed, large-capacity communications that are also possible with 5G, standalone allows for customers to use new services that utilise functions such as network slicing. More information is available here (in Japanese).
While there have been many reports of households trimming the number of streaming subscriptions they hold as a response to rising inflation, it's a trend unlikely to stem the popularity of streaming overall. For instance, recent research shows that while ownership of smart TVs in the US is still on the rise, rather than just using them to interact with TV services (as the smart TV category was originally intended to foster), users are increasingly using them to stream video from the Internet. A report from Hub Entertainment Research has found that 60% of TfV sets purchased are 'smart' TVs (up from 45% in 2020 – yet another pandemic effect) meaning there's at least one smart TV in 77% of US TV households. But while not all are connected to the internet and used for streaming, most are, said the researchers. Their figures showed that 88% of smart TV homes regularly stream TV shows using their smart TV's built-in capabilities – a substantial increase over 2020 when 75% of owners were doing so. This can be chalked up as more evidence that "smart" inevitably leads to walled garden break-out. And what they're breaking out to enjoy is streamed video.
- The staff, TelecomTV
Email Newsletters
Sign up to receive TelecomTV's top news and videos, plus exclusive subscriber-only content direct to your inbox.