The OpenSea peer-to-peer marketplace in crypto-assets is now worth $13.3 billion, but could there be choppy waters ahead for NFT investors?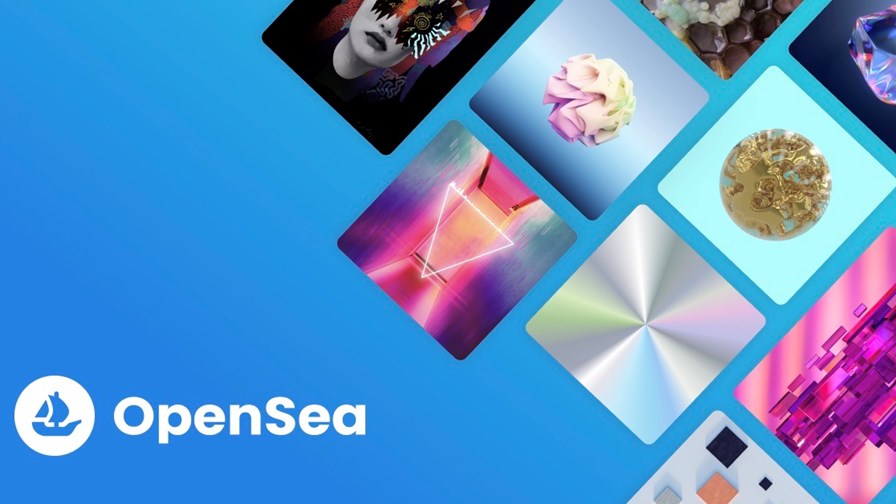 Non-Fungible Tokens (NFTs) in vogue as too much money chases too few investment opportunities
Venture capitalists eager to pour money into the sector before their investors want their money back
Value of NFT sector now as much (or even more) than the physical (real) art market
Authorities beginning to worry about the excesses of an entirely unregulated market
The Non-Fungible Token (NFT) peer-to-peer marketplace OpenSea beta-launched in December 2017, but NFTs have actually been around since 2014, almost eight whole years. now. After a slow start, OpenSea began to grow noticeably in 2020 and claims that, with the inclusion of a recent US$300 million venture capital investment, the company is now worth $13.3 billion, having seen business increase by a factor of 600% during the past 12 months. Not bad for an outfit facilitating the trading of nothing tangible: NFTs are a few lines of digital code "associated" with "a digital asset" such as a digital photo or a painting, songs, or even something as truly barkingly mad as goods or other assets that exist only within online games. You can't touch any of these things because they exist only in cyberspace but, nonetheless, they change hands for big money and sometimes for millions of dollars.
Thirty-somethings Devin Finzer and Alex Atallah founded OpenSea and initially raised $2.1 million in venture capital funding in November 2019. That was followed by a further injection of $23 million in VC funding in March 2021 and another $100 million in July of last year. Just last week, OpenSea announced that it had secured $300 million in new Series C funding. The company says such confidence on the behalf of investors means OpenSea is now valued at that astonishing sum of $13.3 billion. However, some analysts say they spy another technology bubble forming and that the valuation is too high and will not endure.
However, others opine that the ever-increasing values attributed to technology companies such as crypto-currencies is evidence that funds are awash with money and venture capitalists want to make investments now before their customers start to take their money back to place elsewhere. Those buying NFTs in expectation of an everlasting big return on their initial investments and driving the market, include celebrities with money to burn and companies that sense a profit somewhere down the line.
So frenetic is the sector that a recent article in the Financial Times newspaper reported that the market in digital art is closing-in on the values generated by real art - you know, the sort on canvas that you can frame and hang over the mantelpiece. That assessment is echoed by Chainalysis, a company that monitors and analyses blockchain transactions and other data, which reckons the NFT arena is worth at least $41 billion and rising.
Astonishingly, the reality is that the estimate is very much on the low side, given that the calculations were based solely on NFTs' processed via the Ethereum decentralised open-source blockchain. In 2021, the global tangible art market was worth $50 billion. You don't need a weatherman to know which way the wind blows.
Time for the regulators to step in?
OpenSea insists that in 2022 it will strive to bring NFTs to a "broad consumer audience" by reducing "barriers to entry". That's pretty much what Dutch speculators did during the "Tulip Mania" of the 1600s: That bubble burst with a bang in the winter of 1637 and played havoc with the Dutch economy. At the height of the madness a single rare tulip bulb would sell for six times time the average income of a family… and it wasn't even edible -- but then neither are NFTs.
Meanwhile, back in the 21st century, regulators and government agencies are concerned that amateur investors will get caught-up in the unnatural exuberance of the completely unregulated crypto assets market as personified by NFTs. As the financial advice says, "Remember the value of your investments can go down as well as up," and that is already happening. Recently, an NFT that had been "bought" for $300,000 was "sold" for just $3,000. Oh dear! Where did all that magic money go?
NFTs are pushed as attractive digital assets because, legend has it, they cannot be copied and thus are genuinely unique and will appreciate in value though an owner's lifetime and beyond (barring a massive solar flare or a global electromagnetic pulse that removes all digital records of digital assets). However, the risks of being palmed-off with counterfeited, copied and fraudulent NFTs are as real and possible as in any market: Just look at the number of suckers who have been scammed at art auctions down the centuries.
OpenSea says it is developing an automated system to identify dodgy dealings and employs moderators to investigate suspect trades. Nonetheless, analysts and regulators alike are worried about so-called "wash trading". This is where investors sell and then buy back one of their own NFTs in an effort to manipulate the market and increase an NFTs value.
And, to end with, here's an example of NFT trading in action. The rapper Eminem (remember him?) recently splurged $450,000 on buying the image of a cartoon of a "Bored Ape" from the Bored Ape Yacht Club, which is an online repository comprising tens of thousands of digital pictures of comic book style apes dressed in human clothing. Eminem paid close on half a million bucks for one because he said it looks a bit like him and reminded him of himself. The Bored Ape Yacht Club's sales spiel has it that the NFTs are "unique and programmatically generated from over 170 possible traits, including expression, headwear, clothing, and more". It doesn't say what the "more" is. Hairiness perhaps? Eating a virtual banana? The mind boggles.
Email Newsletters
Stay up to date with the latest industry developments: sign up to receive TelecomTV's top news and videos plus exclusive subscriber-only content direct to your inbox – including our daily news briefing and weekly wrap.