Telcos pivotal to enterprise metaverse progress – study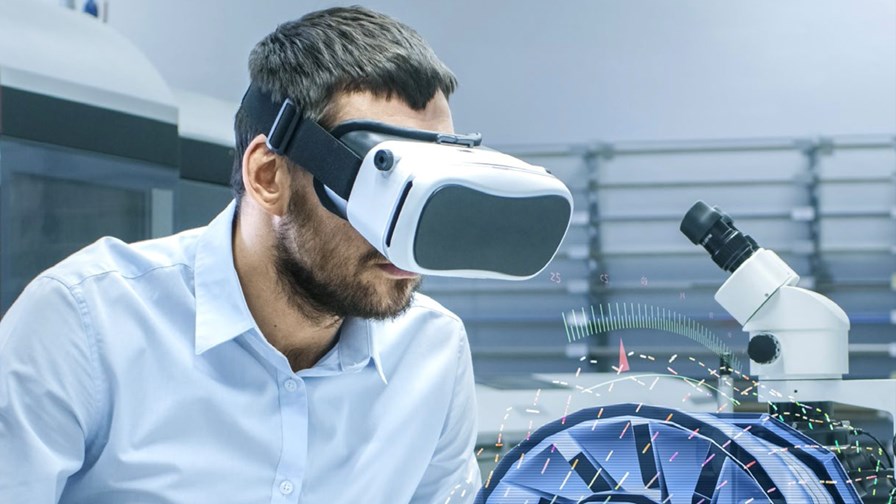 Nokia and EY have explored the state of metaverse adoption across various sectors
While big tech and metaverse platforms are considered as most important for future developments, telcos are also set to play an important role
Businesses increasingly see a need to partner with telcos for metaverse advancements
Connectivity, unleashed through 5G, 6G and fibre broadband, is crucial for most enterprises' metaverse plans
Telcos are seen by enterprises as key enablers for metaverse deployments and advancements, with connectivity solutions, such as private 5G and fibre-based fixed broadband, regarded as critical enablers of the immersive technologies that will play key roles in many enterprise strategies, new research from Nokia and professional services giant EY shows.
In their joint study, 'The metaverse at work', Nokia and EY analysed the current state of the enterprise and industrial metaverse sector using insights from 860 company representatives in the US, Brazil, the UK, Germany, Japan and South Korea, across four broad sectors: automotive; industrial goods and manufacturing; transportation, supply chain and logistics; and power and utilities.
According to the research, telcos are regarded as key players in driving the advancement of the metaverse by 52% of respondents, while network and networking equipment providers (vendors) were identified as key players by 48% of respondents.
While those numbers are quite encouraging, companies from multiple other sectors are regarded as more important to metaverse developments. Big tech firms were regarded as key players by 61% of respondents (it's perhaps surprising that figure isn't higher), with new XR/metaverse platforms just behind on 60%. This option was closely followed by industrial equipment and technology firms, cited by 59% of respondents, while industrial software and applications developers were regarded as 'key players' by 57%.
These sectors garnered the highest scores as they are regarded as having "gone big and gone early to stake their claim on this evolving space". Interestingly, 'gaming companies and engines' scored better than telcos, with 53% of respondents identifying them as key to the advancement of the metaverse.
But these perceived leaders cannot provide everything that is needed: Enterprises understand "they must look further" when it comes to identifying providers of "key technical enablers" so that metaverse use cases can succeed.
And enterprises are also aware that partnering only with the tech giants and developers of new metaverse platforms will not suffice.
The importance of connectivity
Businesses increasingly place importance on technical enablers that "are truly foundational to meeting the demands of most enterprise and industrial use cases." Cloud computing and AI/machine learning (ML) are seen as the most crucial technology enablers to help with metaverse advancements, cited by 72% and 70% of respondents respectively.
But the survey respondents also acknowledged the need for quick, reliable and secure connectivity, as private 5G and 6G networks were also highlighted by 70% of respondents as necessary for immersive use case rollouts. According to the findings, more experienced companies are especially keen to adopt private networks.
In addition, public 5G and 6G are also regarded as important, with 67% highlighting these networks as important to enabling metaverse use cases.
Fibre broadband is also perceived as important, chosen by 68% of those surveyed, while fixed wireless access (FWA) is deemed key by some 62% of participating company representatives. "Respondents appreciate the need for sufficient infrastructure and robust analytical capabilities when it comes to deploying metaverse use cases," the study suggested.
According to the research, early metaverse adopters are already experiencing quantifiable benefits, such as a 15% decline in capital expenditure (capex), and improvements in sustainability and health and safety. Enterprises increasingly "believe in the power of the metaverse", with a mere 2% of respondents regarding it as "a buzzword or a fad".
Perhaps unsurprisingly, metaverse use cases in industrial scenarios are expected to create "substantial business value", as they are predicted to have a "significant or even transformative impact", the report noted.
So, what does this all mean for telcos? The key takeaway appears to be that network operators are well placed to help enterprises with their industrial metaverse plans due to their expertise in, and ability to provide, high-speed, low-latency connectivity, but it's clear also that enterprises will want to work with those companies that are seen as trailblazers in the metaverse sector.
With that in mind, it's easy to imagine that South Korean operator SK Telecom (SKT), which has developed and is expanding internationally with its metaverse platform ifland, is likely to gain significant traction, while telcos such as Orange and BT should be well placed given their recent extended reality developments.
- Yanitsa Boyadzhieva, Deputy Editor, TelecomTV