Deutsche Telekom sees viable future for smart glasses with edge computing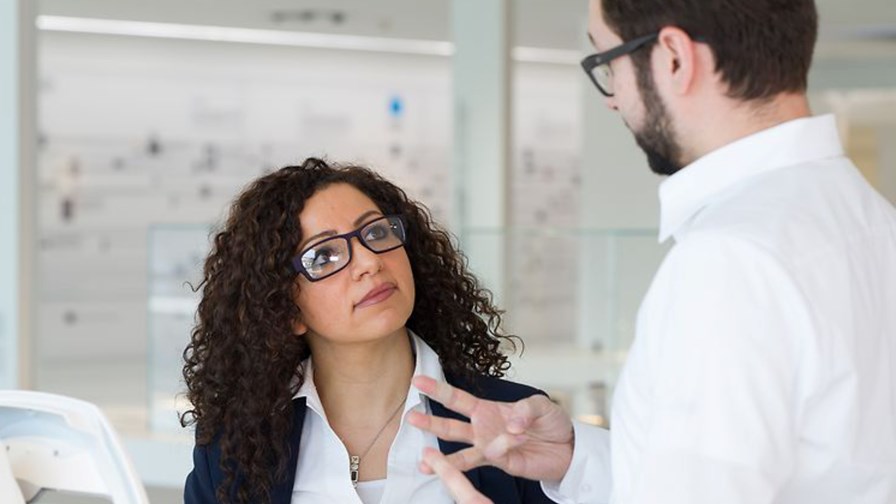 Deutsche Telekom announces joint venture with Zeiss
Goal is to evolve the components necessary to future-proof the technology
Edge computing key step to realising the potential of smart glasses
Move the compute requirements into the cloud
Deutsche Telekom and Zeiss are expanding their partnership for smart glasses, a year after first announcing their shared interest in the sector . Each company holds a 50 per cent stake in tooz technologies, a joint venture created to host their development projects, jointly headquartered and managed in the US and Germany.
Zeiss provides the optical technology and is responsible for its ongoing development, whilst Deutsche Telekom offers up delay-free connectivity. Strategic and operational responsibility is handled by the (annoyingly capitalisation-free) tooz technologies. Bringing it all together, the two partners hope to offer the resulting smart glasses technology to manufacturers, under licence.
However, smart glasses have got off to a rocky start. Google entered the market hard and fast, and then crashed and burned. Snap tried a more basic approach, by just integrating a camera into glasses, yet that too failed. Still, the industry persists, with the genuine belief that a market does indeed exist. In fact, Intel showed off its smart glasses work recently – known as Vaunt, they look far more practical than Google's earlier attempt, although we still await evidence of just how good the retinal projection turns out to be.
In order to better understand customer requirements for smart glasses, Deutsche Telekom and Zeiss developed a series of specific applications together with more than 40 partners from industry, commerce and science as part of a developer program. And rather sensibly, given the latest market analysis predictions, they are looking at industrial as well as consumer markets.
"The diverse and economically promising development projects have confirmed for us that there will be a market for Smart Glasses as well as for business and end consumers," says Christian Stangier, SVP of Connected Devices at Telekom. "These scenarios range from logistics and maintenance to fitness and health applications."
Seeing is believing
Zeiss says it has developed an innovative optical system for a fully integrated, light pair of glasses that can be manufactured in a variety of designs, building on its expertise in creating imaging systems worn close to the eye. The optics for the smart glasses has already been used in the developer program and will be further evolved in the coming months by building on complementary technologies such as micro-displays and electronics.
"The goal is a pair of smart glasses acceptable to industry and consumers that is unobtrusive, suitable for day-to-day applications and offers the user tangible added value," says Dr. Ulrich Simon, Head of the Corporate Research and Technology at Zeiss. "This could be in logistics, but also during surgery: the doctor will need numerous, individually selected pieces of information while still concentrating completely on what is happening in the operating room. In retail, smart glasses will enable personalised shopping experiences as well as day-to-day applications: for example, navigation functions and social media will be available without needing to reach for your smartphone."
Obviously, good connectivity is also required for smart glasses. Deutsche Telekom believes that advances in edge computing could make it possible to move the necessary technology from the smart Glasses to the cloud. As this would require low latencies to ensure that the glasses' functions work instantaneously, servers must be as close as possible for exchanging data. Putting the computing power of smart glasses in the cloud means that the glasses can be made smaller, lighter, less hot and substantially extending the battery life.
"If we want to experience real-time applications in the future, then we need cloud connectivity that is available everywhere; this is the only way to guarantee a high-speed reaction time," added Stangier. "We are convinced that smart glasses will play a major role in the years ahead. Edge computing is a key step to achieving this breakthrough for Smart Glasses."
Email Newsletters
Stay up to date with the latest industry developments: sign up to receive TelecomTV's top news and videos plus exclusive subscriber-only content direct to your inbox – including our daily news briefing and weekly wrap.