AT&T kicks Huawei out of its US smartphone foothold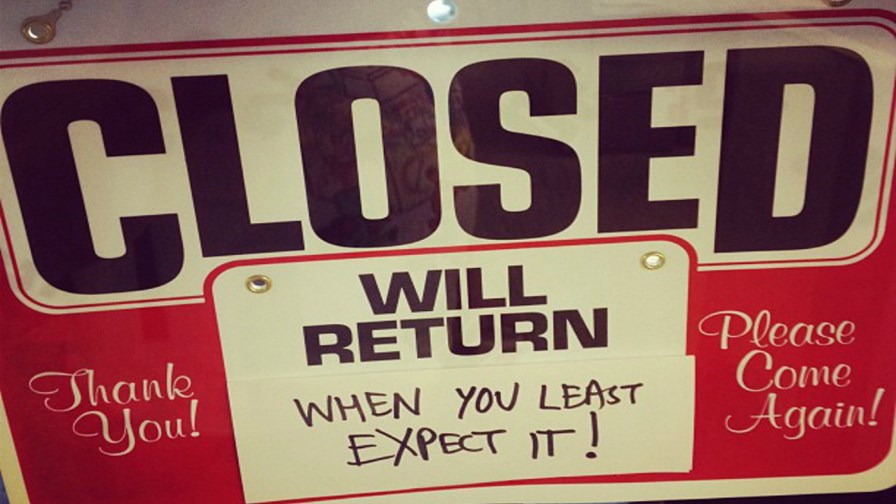 No American mates for the Mate 10 smartphone
Won't sell the new handsets in the US
Cites serious security concerns
Huge blow as US industry ramps up to spend billions of bucks on 5G
For decades now Huawei of China has been in serious expansion mode. The Shenzhen-headquartered behemoth with its deep pockets, massive commitment to R&D, wide range of products, willingness to provide customers with attractive financing deals and deferred payments and only a short way into its 30-year strategic plan to dominate the telecoms world has made big inroads into the global market in terms of both telecoms network infrastructure equipment and mobile devices.
It has also taken market share from many of its overseas competitors. However Huawei is not satisfied with its performance. The company has always seen the US market as the glittering prize that it it most wants to win. Multiple times it has tried to win it, and multiple times it has failed.
Today comes the news of another serious setback to its American ambitions. AT&T has announced that it will not follow through and sign a deal with Huawei to sell the Mate 10, the company's latest and undeniably impressive, smartphone citing serious security concerns. Negotiations between the biggest US carrier and the Chinese manufacturer had been underway for many months and a definitive agreement was within days of being signed when the rug was suddenly pulled-out from under the impending partnership.
AT&T's repudiation of the commercial compact came as the Trump administration casts a jaundiced eye over Huawei's plans and the company's alleged links to the Chinese government and various security departments within it. Over the past twenty years US presidents have come and gone but the federal authorities have continued throughout to harbour deep suspicions about Huawei's real long-term purpose and intentions in the US.
Those suspicions - that the company is tied to the communist party hierarchy and the People's Liberation Army and is is a de facto agent for the Chinese government in conducting political, economic, industrial and military espionage - is hardening further as Huawei seeks to introduce and sell, to the American public and enterprises, via a big and respected US brand, powerful and highly sophisticated smartphones at seriously competitive prices.
Asked whether the announcement of the abandonment of the AT&T/Huawei deal is simply a co-incidence as the feds restate their long-held suspicions, AT&T refused to comment.
Huawei likely to lose out big-time on the US 5G bonanza
For its part, and as might be expected, Huawei continues to deny that it has any secret or ulterior motives other than supplying high-quality and relatively inexpensive handsets and infrastructure to US customers and that it poses no security threats.
However, it is known that US government agencies have voiced disquiet about the new AI chip embedded in the Mate 120 and they have long been worried that Huawei kit comes complete with a handy back door through which Chinese intelligence authorities can open at will to spy on the US. In an official statement Huawei writes that it delivers "premium devices with integrity globally and in the US market".
AT&T's abnegation of its agreement with the Chinese company is the latest in a series of serious knock-backs that Huawei has been subject to in the US since 2010. And it's not the only trouble it is in at the moment either. Huawei remains under investigation by both the US Treasury and the Department of Commerce over allegations that it broke US trade sanctions by supplying telecoms equipment to Iran and North Korea.
Meanwhile, some US authorities are pointing out, with some glee, that in China, senior government officials have long been demanding that imported US comms technology should be ripped out and replaced by home-grown products. They are spinning the spat as a classic case of "what's sauce for the goose is sauce for the gander", but others worry that, with the AT&T/Huawei deal collapsing and in light of the recent failed bid by Ali Baba of China to acquire MoneyGram of the US for $1.2 billion because of concerns that the sale would result in the Chinese having access to huge amounts of data on US consumers who use the MoneyGram service, there is a real possibility that a damaging Sino-American trade war could break out with serious economic consequences for both countries.
The Huawei Mate 10 is a good-looking phone. It has a 5.90-inch touchscreen display with a resolution of 1440 pixels by 2560 pixels and is powered by a Huawei HiSilicon Kirin 970 octa-core processor that comes with 4GB of RAM. The handset has 64GB of internal storage that can be expanded up to 256GB with a microSD card. It also comes with a 20-megapixel primary camera on the back of the devices and a 8-megapixel camera on the front for taking selfies. The handset runs the Android 8.0 OS and is powered by an powerful but non-removable 4000mAh battery.
Huawei sees the Mate 10 as its riposte to the later iterations of the iPhone and the Chinese company, whilst not exactly betting the farm on its success in the US, had high hopes that it would do very very well despite coming in at over US$900 if bought subsidy free. Huawei was expecting the mooted deal with AT&T would give its Mate 10 sufficient market exposure for it to be positioned alongside not only Apple but also popular smartphones from the likes of Samsung of South Korea.
In the past Huawei has concentrated on selling low-cost handsets in the US and it's hopes of making a big breakthrough with top of the range smartphones have now been dashed. That said, Huawei does, in fact, sell a range of less smart smartphones in America but lacking a partnership deal with the big mobile operators it is very much an insignificant also-ran. It now looks likely that it will remain one into the indefinite future and miss out on a once-in-a-lifetime opportunity as US network operators and service providers prepare to spend billions of dollars on the deployment of 5G.
Email Newsletters
Stay up to date with the latest industry developments: sign up to receive TelecomTV's top news and videos plus exclusive subscriber-only content direct to your inbox – including our daily news briefing and weekly wrap.