Are we going to see a replay of the music wars of 2008/9 as football highlights go online?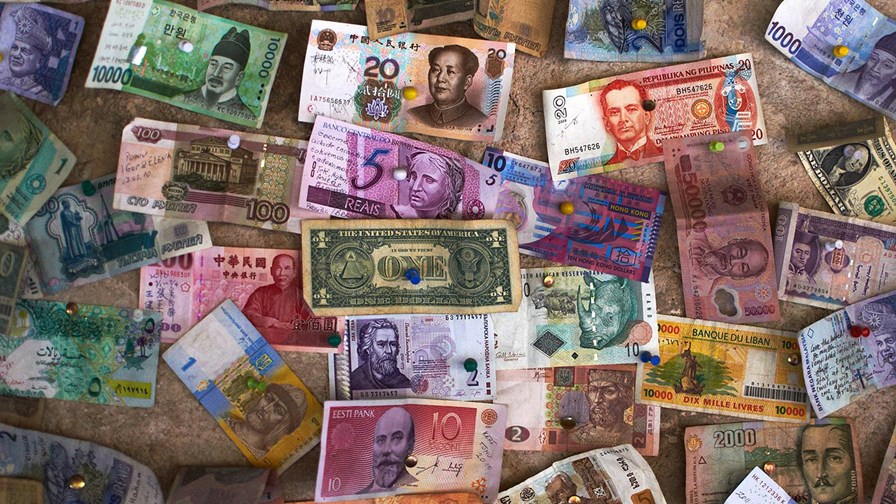 About the only thing that stirs in August in Europe is football as the new season revs up. And word has reached us that Binbit and FC Barcelona (one of Europe's biggest clubs) have stitched up an agreement for the 'exclusive' distribution of content and information about the Club and its sporting doings via mobile technology to a total of 40 countries round the world - Latin America, Asia and Eastern Europe.'
There are the usual canned statements. "We are very excited about the launch of this project of international digital content distribution," says the FC Barcelona man. "We are committed to the project with Binbit, thanks to its high level of market penetration internationally, particularly in emerging and strategic countries."
That's all very well, but how can you sell 'rights' to material and information that you don't really have any control over? Obvious point: once footage is distributed (and we're talking seconds here) or any information about players is out in the public domain, that's it! It can be re-sent, re-hashed, re-recorded and re-tweeted with ease. And with mobile media being the most social of all media, that's already happening.
In the UK, the Permier League is already getting itself upset and indignant about it and has warned football fans that it is clamping down on the distribution of Vines (short videos) and Tweets of goals after thousands of users spread videos of goals on social media during the summer's World Cup. Fans had the cheek to share replays of specific goals and/or incidents to each other during and after the game, it seems.
Yes indeed, that's what fans with smartphone will do. And why not… it's their game (or it was)?
The reason the Premier League thinks it's going to 'clamp down'? Like Barca, it has done mega-deals with Sky Sports and BT Sport which have paid a record £3 billion for a three-year contracts to show live games. The online rights, not yet as remunerative as live rights, but inevitably heading in that direction, have been bought by Murdoch's Sun and The Times websites.
Good luck with that guys.
It looks like the football authorities are going to learn the hard way and anger their own fans at the same time…. and all for nothingl
As Warwick Business School Professor of Practice Mark Skilton argues mobile sharing will be almost impossible to stop.
"Broadcasters will struggle to prevent this," he points out. "The problem and opportunity is that the barriers to entry for providing and capitalising on these services and switching between them are very low in the cyber world. Consumers can just click to another platform as and when they like."
The issue is an old one in internet terms of where copyright material that is shared through a social media or a search engine is violating the original broadcaster's terms and conditions, says Skilton. "But does a short 15 or 30-second looping clip constitute streaming a game or providing a video service? It's difficult to see – especially from a fan's point of view – how this is intended to violate copyright, rather than the social network experience it is typically intended to foster.
"The monetisation model in the digital world is potentially at odds with the traditional model that was based on legal contracts. Traditionally, content rights were negotiated and paid for up-front by a media company which then controlled that content. The new online world, however, is driven by the here and now, with real-time social interactions being exchanged 'live'.
So is this going to be the music wars all over again? Intransigent rights holders v. football-loving mobile gadget owners. If it is, I know who I'm betting to win.
Football fans have seen their game (THEIR game, remember) increasingly colonised by commercial interests over the past 20 or so years, especially in the UK where the Premier League is a huge commercial success and ticket prices and team 'strips' make millions. They are unlikely to be in the mood to allow the Premier League to 'clamp down' to make even more money.
Let the game commence.
Fun extra: When some British football fans saw "Free Gaza" trending on Twitter recently they mistakenly thought one of the icons of their game had been locked up (again). That resulted in "calm down" tweets by other fans, the vast majority of whom who live in the real world and keep abreast of all major news stories. "People confusing Gaza with Paul Gascoigne. Gazza's done nothing wrong, "Free Gaza" is something else entirely," tweeted one. So just to show how nice a fit Vine and football make: this is what Gazza (two 'z's) was capable of back in the day when (relatively) sober.
Email Newsletters
Sign up to receive TelecomTV's top news and videos, plus exclusive subscriber-only content direct to your inbox.