Android One comes to India, as Google focuses on low-cost smartphones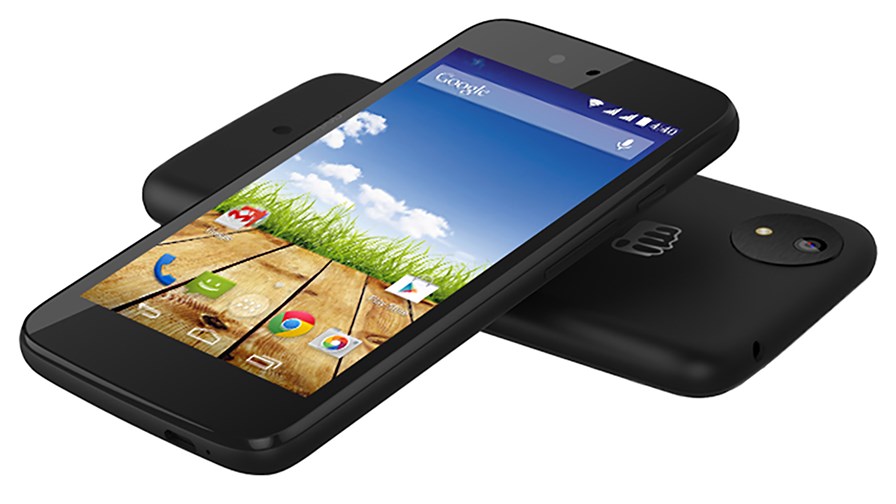 Google has officially announced the launch of Android One with the availability of new devices in India from local OEMs. The first smartphones from Micromax, Karbonn, Spice and chipmaker MediaTek are available now from leading retailers in India at prices from Rs 6,399 (€80). It has also signed up Acer, Alcatel Onetouch, ASUS, HTC, Intex, Lava, Lenovo, Panasonic, Xolo, and chipmaker Qualcomm to its programme.
Android One is Google's stripped-down version of its Android OS, designed specifically for low-cost devices. Working alongside device manufacturers and chip makers, Google is creating reference designs and sourcing common components to lower the cost of entry to the mobile Internet.
"When (handset companies) look to make a phone, they will get a menu," Sundar Pichai, SVP of Android, Chrome and Apps at Google, explained at the launch event in New Delhi. "They can put together a device in a much quicker fashion, knowing we've already tested the software."
It will also ensure that these devices remain up to date, secure and true to Google's vision, by directly distributing the latest versions of the OS direct to the phones, removing the involvement of carriers and vendors.
This also means that Android One devices will be amongst the first to be updated to the Android L release later this year. OEMs will be able to create customised UI experiences and differentiate their devices without having to change the core software – something common to most Android OEMs and which irks Google and is the cause of it having to produce its Nexus devices.
"Even entry-level smartphones still remain out of reach for many (bear in mind that in some of these countries the average monthly income is around $250)," wrote Pichai on the company's blog. "Even where 3G and 4G networks are available, not enough people have phones that can support data and the plans can be expensive."
Despite being low cost, these devices are still highly capable smartphones. They have front and rear cameras, quad-core processors and expandable storage. They also have the essential local features, such as dual SIM cards, a replaceable battery and built-in FM radio.
Google has also arranged to zero rate some data traffic. Owners with a SIM from Airtel can receive software updates for free for the first six months, as well as 200MB per month worth of Google Play app downloads.
India is the third largest smartphone market in the world, after the US and China, and as such is an important market for Google. Whilst it struggles to control OEMs in China, where regulation and controls are more lax, and consequently has ceded ground to the many OEMs using forked versions of Android, it's not about to let the same happen in India. However, with around 80 different smartphone brands on sale in India, Google has a challenge on it hands. Currently, just 10 per cent of the India's population own a smartphone, but this figure should double within the next four years.
Pichai also announced plans to expand the Android One programme to Indonesia, the Philippines and South Asia (Bangladesh, Nepal, Pakistan, and Sri Lanka) by the end of the year, with more countries to follow in 2015.
Email Newsletters
Sign up to receive TelecomTV's top news and videos, plus exclusive subscriber-only content direct to your inbox.