Live streaming app Periscope reports 10m users as video use soars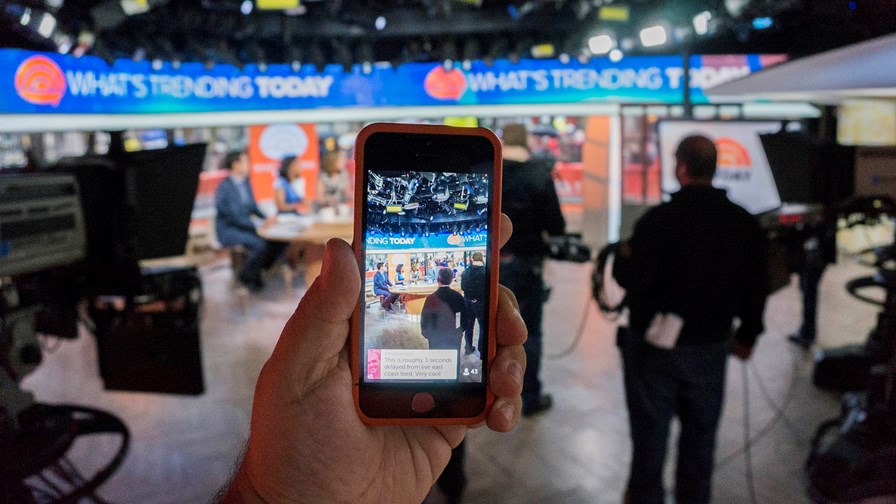 10m users after 4 months
Equivalent of 40 years of video viewed every day
Growing number of competitors
If you need any further evidence that the use of video is increasing, then Periscope has just supplied it. The fledgling live streaming app, acquired by Twitter for a vast sum back in January this year before it even launched, announced yesterday that it now has 10 million users. Not bad for a service just four months old.
The company also revealed some details of how Periscope is being used. According to its graph of "Time Watched" since launching (defined as the aggregate amount of time that people spend watching live broadcasts on iOS and Android, and not including its desktop service), they are now seeing the equivalent of over 40 years of video watched per day. This refers to time spent watching live broadcasts and does not include time watching replays – so the actual total figures are higher than that.
Interestingly, the Periscope folk are happy with that metric, rather than trying to bundle up all views into the biggest number possible, or focusing on Monthly Active Users (MAU) – which is perhaps the web standard for metrics, although signs are that we are becoming to move away from this into more appropriate app-specific metrics.
"It's most reflective of the value we're creating for people and the world," said co-founders Kayvon Beykpour and Joe Bernstein in a blog post (Internet high-flyers don't bother with press releases, so old school). "Success for broadcasters means more time watched on their broadcasts. Success for the audience (viewers who are watching and participating in a Periscope) means more high quality broadcasts in their feeds that they want to watch and participate in."
They add that optimising their service for MAU or daily users doesn't properly motivate their team to create a product that people want, arguing that if they were motivated to grow MAU, they would be "incentivised to invest in a host of conventional growth hacks, viral mechanics, and marketing to drive up downloads". This direction, they say, doesn't necessarily lead to a better product, or lead to success for Periscope users.
The other runners and riders
Periscope isn't the only horse in the race, although you would be forgiven for thinking so. In fact, all the signs were that rival Meerkat, from Israeli firm Life on Air, would beat Periscope in the early adopter stakes, especially after its successful launch at the SXSW event earlier in the year. However, Meerkat's 15 minutes of fame came and went, when Twitter decided to remove its access from its social graph – in other words, removing Meerkat's ability to port people's social networks over from Twitter to its own service.
Meerkat came to prominence thanks in part to app discovery site Product Hunt. The SXSW event was also the perfect venue and audience for its innovative model, and hipster hacks at the Apple Watch launch event were using Meerkat to live stream the presentation. Whilst the app is still available, its future is uncertain – especially as a rumoured acquisition by Facebook failed to play out.
There are other alternatives too, and no doubt many more will follow. YouNow is a live stream video chat app, and Facebook is experimenting with live streaming via Mentions – although this is only available to hand-picked "celebrities" at the moment, because we just can't get enough of their fabulous lives. The latest entrant is NomadCast from France, although apparently the team has been working on the service for well over a year. The difference with NomadCast is that broadcasts can be sent to and viewed directly in Twitter or Facebook; it also broadcasts in HD and (hurrah!) landscape mode.
Email Newsletters
Sign up to receive TelecomTV's top news and videos, plus exclusive subscriber-only content direct to your inbox.