Hey Apple, how about spending $3bn to fix iMessage?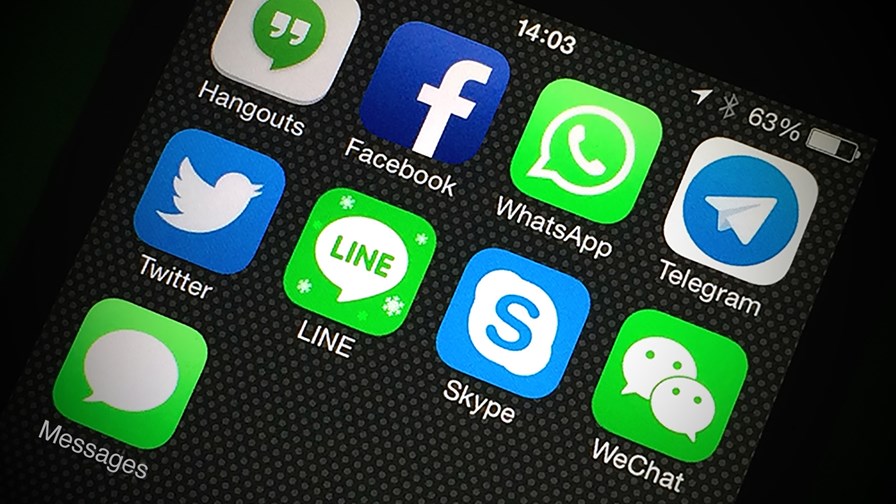 Apple this week confirmed that it has spent $3 billion on Beats Electronics and Beats Music, securing the services of music producer Jimmy Iovine and rapper Dr Dre. But rather than spending huge amounts on new services, how about fixing existing ones first?
Case in point: iMessage. Forget Dr Dre, this is a case for Dr Dire. Apple's OTT messaging service is truly shocking. Even if it spent just a fraction of the Beats money on getting it fixed, it would surely generate an even bigger return on investment.
Telcos have long grumbled and complained about the rise in alternative messaging platforms from over the top companies, with users switching from the incredibly lucrative SMS to the likes of WhatsApp and iMessage (yes, we know Apple changed the name of the app to simply 'Messages', but the name 'iMessage' has become the recognised colloquial term). But on the positive side, many of these new services only serve to highlight the strengths of the "old fashioned" SMS text messaging.
I'm certainly not a telco closed-shop advocate, but neither do I believe that every new service to come out of an Internet company is the best. Thing. Ever. However, whilst many of Apple's products and business models have indeed been ground-breaking, iMessage is not only sub-standard, but it's also dangerous.
Here's why. If you have multiple devices on your Apple user account, you run the risk of messages never getting to you. And worse, the senders assume you have received them but that they are being ignored. To me, that's a dangerous service – not only does it not work well, but it can cause users untold grief. I speak from experience.
Then there are the multiple reports (and resulting lawsuit) concerning unsent SMS texts via iMessage if an iOS user switches to a non-Apple device.
Earlier this month, a former iPhone user filed a lawsuit in California alleging that she stopped getting messages after she switched to an Android-powered Samsung Galaxy S5. Adrienne Moore claims that Apple's iMessage service retains text messages sent from other users of Apple devices and does not complete their delivery to her. This, she says, penalises people with switch from their Apple devices and means they are unable to obtain the full benefits of their wireless contracts.
The lawsuit seeks class-action status, and already a huge number of users are joining in to voice their complaints.
Going OTT
iMessage first appeared in iOS back in 2011, followed by a desktop version a year later. More similar to the telcos' MMS than text-only SMS, iMessage is built on Apple's proprietary Push Notification Service protocol. Annoyingly, the default mode of iOS devices is to send all text messages as iMessages. Whilst this may be great news for those who are charged per-text by their service provider (iMessages will instead use tiny parts of a user's data allowance), it's of zero value to those who have thousands of texts bundled for free with their contracts.
So what's the problem? Well, it's rather difficult to know exactly what's going on. Even Apple has given conflicting advice to people complaining about problems when switching to new devices. If it knows, it's not letting on.
With SMS, there is a robust process in place that routes a message to a specific phone number – or rather, the unique international mobile subscriber identity (IMSI) of the SIM – using a network architecture of controllers, gateways and location registers. It was built into the GSM specification and works extraordinarily well.
iMessage is different. For a start, it only works between iOS and Mac OSX clients. If a recipient is not an Apple user, it should switch to SMS. And rather than using operator-held information about users, it relies fully on Apple IDs. When you attempt to send an iMessage, the service tries to find that name in your contacts and its associated Apple ID. Only when it is happy that the recipient has an Apple account will it allow an iMessage to be created and sent.
It then encrypts and routes the iMessage via the telecoms network to the Apple Message Server. This then checks the header against an address list, and if the recipient is found to be valid and currently on a data network (cellular, wi-fi or fixed) then it forwards this encrypted message. If the recipient doesn't have an internet path available, the message server refuses the message and informs the sender's device, whereupon it should fall back and use SMS-based GSM network instead.
But it doesn't send the message to a unique SIM-enabled device. Instead, it sends it to devices associated with the recipient's Apple ID. So if they have multiple Apple devices running iMessage, it will send the message every one of them. It also gives users the opportunity to register multiple phone numbers and emails with iMessage.
That's the theory. But there are flaws. Once the Apple Message Server decides that a valid Internet path to a recipient exists (and remember, users can register multiple phone numbers and email addresses to their accounts), it informs the sender's device that the message was sent, then sends it. A subsequent delivery failure results in a "lost" message – with no notification or correction given to the sender. And there's no further attempt to deliver the message, or at least not as far as network messaging experts have been able to discover (given Apple uses a proprietary system and is not prone to chatting about its technology).
Quality of Service
This discussion should not be limited to just iMessages, but should include all of the other (more) popular OTT messaging services. They all received huge amounts of publicity and signed up millions of users. But when users start to realise that they do not guarantee 100 per cent message delivery, or at least 100 per cent notification of the status of their messages, then they will start to complain – and reach for their lawyers. And maybe, just maybe, they rediscover the merits of SMS.
Oh, and there's also the issue of security and privacy. Yes, Apple says its messages are encrypted, but for how long are they stored?
So what's the answer? Well, turn off iMessages, delete your details from iCloud, and never use it again is one approach. Another is to go through each device and turn off unwanted or infrequently used email addresses – restrict iMessage to one or two routes only. Other than that, we can but hope that Apple's engineers pick up the pace of development and make it a best-in-class service.
Because I, for one, am sick and tired of being accused of not responding to messages – when I haven't even received them. We mastered text messages with SMS, so why are we now enduring sub-standard alternatives?
Come on telcos, step up and capitalise on this. Now's your chance to prove that not all OTT services are better than clunky old telecoms.
Email Newsletters
Sign up to receive TelecomTV's top news and videos, plus exclusive subscriber-only content direct to your inbox.