Facebook launches its Internet.org app in Africa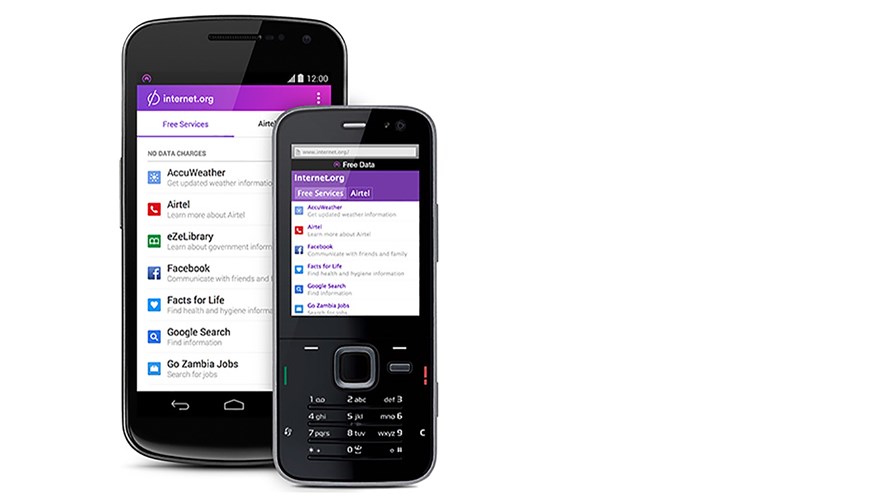 Facebook's mission to bring the internet to the unconnected gets underway with the launch of a special app for its Internet.org project. The app collates 13 separate services, including Facebook naturally, into a single package. It will be offered without any impact on data charges – in other words, zero-rated services.
The app will launch in Zambia first, through a partnership with Bharti Airtel, although there are plans to roll out the service to other countries later. It appears that it is an Android-only app at this time.
"Over 85 per cent of the world's population lives in areas with existing cellular coverage, yet only about 30 per cent of the total population accesses the internet," said Guy Rosen, Product Management Director at Facebook. "Affordability and awareness are significant barriers to internet adoption for many and today we are introducing the Internet.org app to make the internet accessible to more people by providing a set of free basic services."
The services included in the app are:
AccuWeather
Airtel
eZeLibrary
Facebook
Facts for Life
Google Search
Go Zambia Jobs
Kokoliko
MAMA (mobile alliance for maternal action)
Messenger
Wikipedia
WRAPP (women's rights)
Zambia uReport
Bharti Airtel desperately needs some joy in Africa, where the mobile group is struggling financially, as reported in its latest quarterly results. But whether or not a zero-rated service like this is the right way to go remains to be seen. Yes, it brings free internet access to millions of people, but at a cost other than monetary.
We might be wrong to say this; perhaps the end result is more important than the means to achieve it. But there is a lot of resistance to zero-rated services. Facebook CEO Mark Zuckerberg's declaration back in February at the Mobile World Congress that he wanted to make basic internet access free "for the next five billion" and that telcos should carry some key services (including his own) at no cost didn't go down too well with the establishment. And not all regulators and authorities like the idea either.
But whatever we think, it's here. Internet.org has started its rollout programme, and it would be unwise to underestimate it.
"With this app, people can browse a set of useful health, employment and local information services without data charges," said Rosen. "By providing free basic services via the app, we hope to bring more people online and help them discover valuable services they might not have otherwise."
Email Newsletters
Sign up to receive TelecomTV's top news and videos, plus exclusive subscriber-only content direct to your inbox.